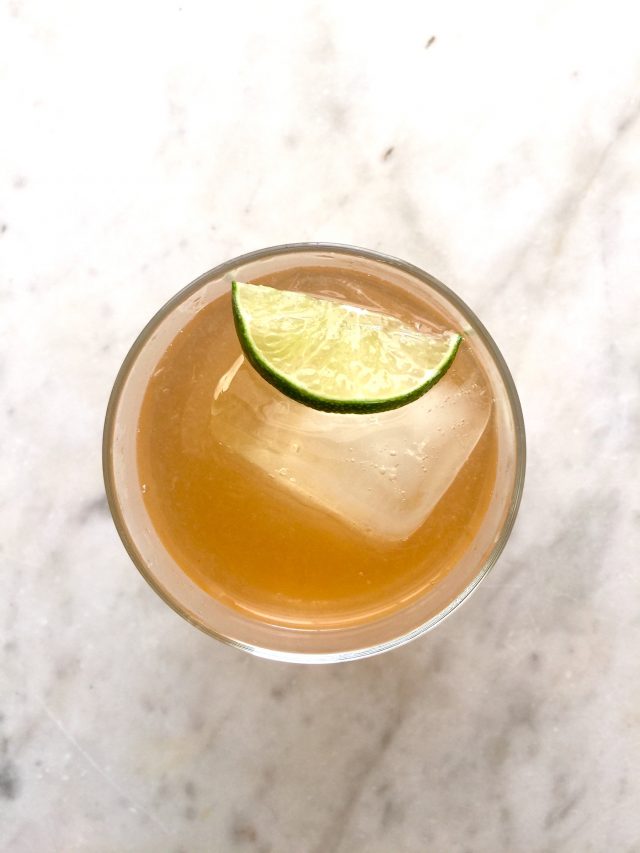 Given the current events in Orlando, it feels odd to talk about our trip to Universal Studios last month. Still, it was the best time we've had in a long time. Partly because the expectations were low for me. I mean, theme parks are not my thing. Hot sun beating down on you, crowded parks, eh food—all to say I find them to be a recipe for disaster, at least when traveling with kids prone to mood swings and hangry fits.
So, it was with great surprise that we had such a relaxed, enjoyable time. It wasn't all kum ba yah. We had our moments, as all humans do, right? By day two, I'd figured a good plan. Hit the parks early—I'm talking 7:00am early. Early entry, an hour before the parks open to the public is a perk included with your stay at Loew's Portofino Bay (note: our trip wasn't sponsored; I paid for it 100% on my own, but really loved this property). By noon we were spent, had our fill of walking and going on rides, and were ready to chill by the pool for a few hours.
That's where this Italian Cadillac comes in. There is something delightfully decadent about lounging at the pool in the middle of the day, cocktail in hand. I was about to say why don't we all do that more often, and then realized the answer immediately: life. I'm not one to say life can't be all fun and play because I think we should all work more on creating a life that leaves us feeling fulfilled. Midday cocktails, though, are better suited for vacation, where we can (hopefully) set work aside, and practice the art of relaxation.
When we settled into the pool, and I glanced at the cocktail menu, the Italian Cadillac piqued my curiosity. Unbeknownst to me at the time, the drink I ordered is very different from the one you'll find in online searches. See the recipe headnote for more on that one.
This version was simply a classic margarita finished with a swirl of amaretto—an Italian margarita, essentially.
I knew it was either going to be awful, or addictively good. In the three days we stayed in Orlando, it became my official poolside drink. For a lighter take (read: less alcohol), you can follow the recipe for my Skinny Sparkling Margarita, and just add a splash of amaretto to it.
Seven Years Ago: Chocolate Peanut Butter Cupcakes
Six Years Ago: Zucchini Coffeecake
Five Years Ago: Homemade Nut-Free Nutella
Four Years Ago: Rustic Lemon Cake
Three Years Ago: Blackberry Old Fashioned
Two Years Ago: Cantaloupe & Lillet Sparkler
One Year Ago: Sour Cherry Jam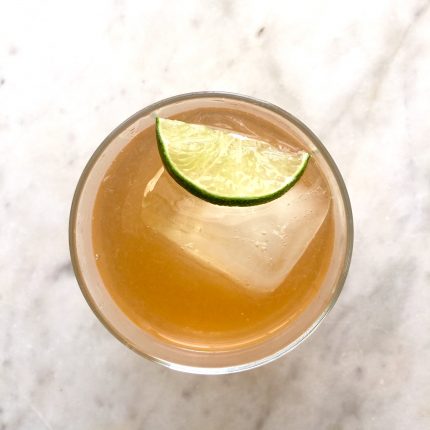 Italian Cadillac
Yes, this is a departure from the Italian Cadillac made with chocolate liquer, galliano, kahlua, and milk. Instead, this is more an Italian twist on the classic margarita. I enjoyed this cocktail poolside at the Loews Portofino in Orlando. One sip whisks me away to the
sunshine and fun
we had in Orlando.
Ingredients
2

ounces

60 ml tequila

1

ounce

30 ml freshly squeezed lime juice

1/2 to 1

teaspoon

pure maple syrup

Swirl of amaretto

Wedge of fresh lime
Instructions
Fill a cocktail shaker with ice. Add the tequila, lime juice, and maple syrup. Shake until wet beads form on the outside of the container.

Fill a rocks glass with ice. Strain the drink into the glass. Swirl a bit of amaretto on top. Garnish with the lime, and serve immediately.