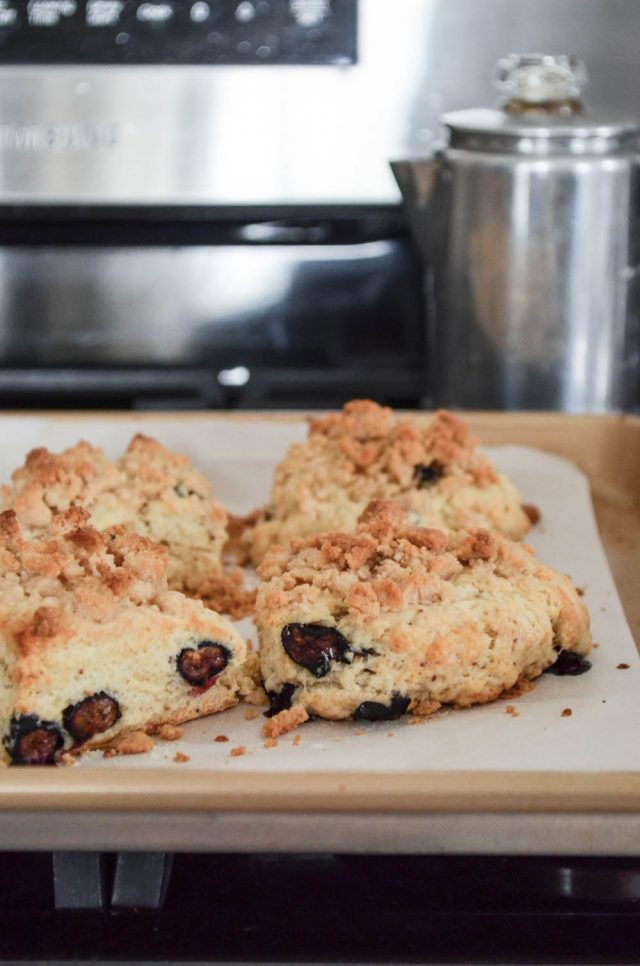 I had a moment this weekend that left me feeling genius-like, though I'm sure it's been done before by someone else who felt they were a genius, too. The thing about cooking and developing recipes is it's all derivative. Sure, technology's upped our game with gadgets, and there are certainly new products that offer opportunities for new ideas and creations, but at the core, I think everything that's old is new again, both in fashion and food.
Often it's about looking at the current landscape of ingredients, time and equipment available to see new ways of utilizing old methods to create unique variations. Such is the case with these Blueberry Crumb Scones.
It began with an urge to bake something on Saturday morning. Virginia's friend was sleeping over, and my mind wandered to the grand breakfast spreads I used to make when the girls had sleepovers. In fact, I used to make elaborate breakfasts every Sunday morning. As the girls grew older and more self-sufficient, I let this weekly ritual lapse. Hearty, homemade brunches became more of a once a month (if we were lucky) sort of thing.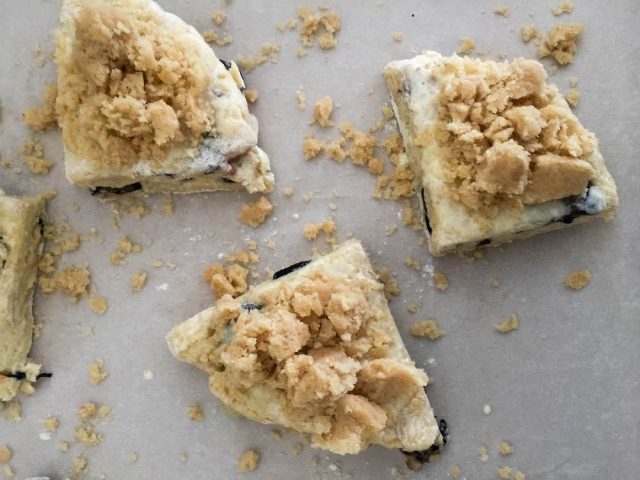 Life is very different now, and while I have the same 24 hours in a day as I did back then, they feel harder to manage all the things that need doing. This perplexes me a bit because you'd think it gets easier as the kids grow older. Little did I know those long, lingering days were finite.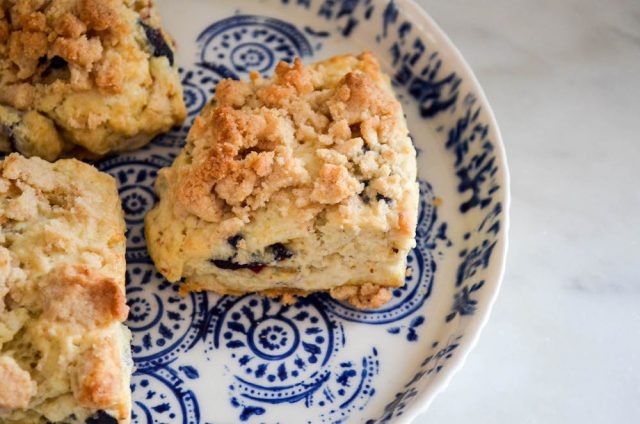 Anyway, I was torn on whether to make muffins or scones for breakfast yesterday. I wanted the sturdiness of a scone, but the buttery, cinnamon-scented crumbly topping of a blueberry muffin. And then it occurred to me I didn't have to choose. I could have the best of both breakfast pastry worlds by simply sprinkling crumb topping over the scones.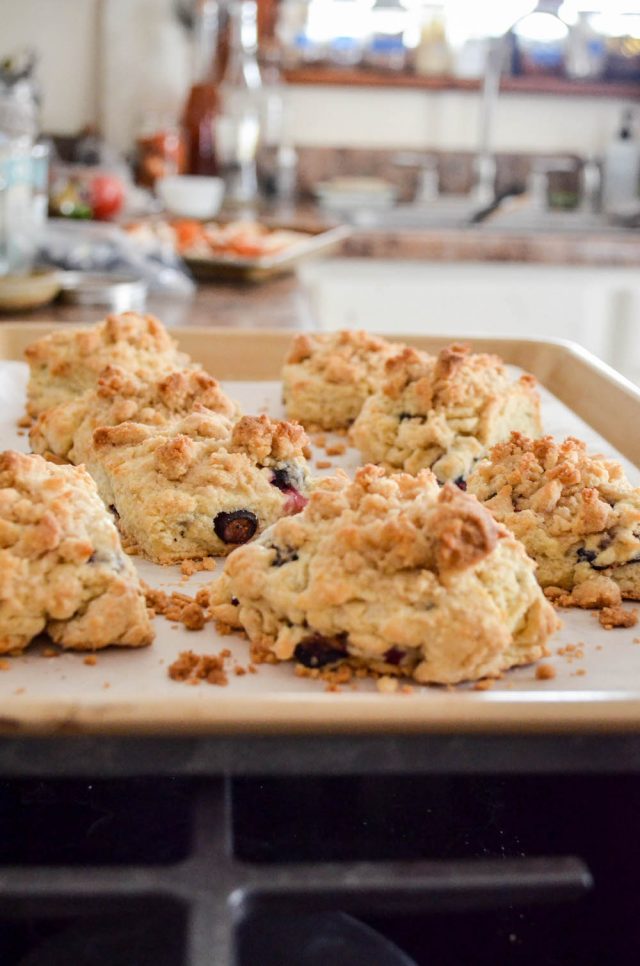 The recipe below makes more crumb topping than you'll need for this batch of Blueberry Crumb Scones—that's intentional. By making a triple batch of topping you're one step closer to making these scones more often, and you'll only need to make the scone dough.
Crumble the extra topping on a sheet pan, freeze until frozen-through, then transfer to a container or ziptop container. No need to thaw when you need it, just use it straight from the freezer. You can also use the topping on muffins, cakes or any other scone recipe you're craving some crumb topping on.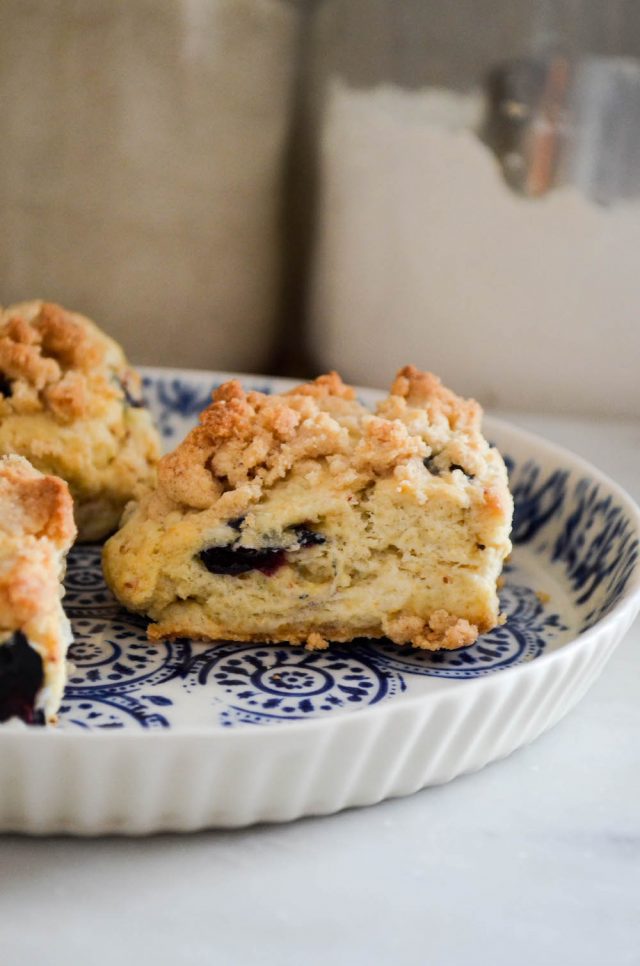 10 Years Ago: Seriously Delicious Ribs, Recycled Breakfast
This recipe is now part of my new site, Simmering. It can be found here.