Cherry Chocolate Protein Smoothie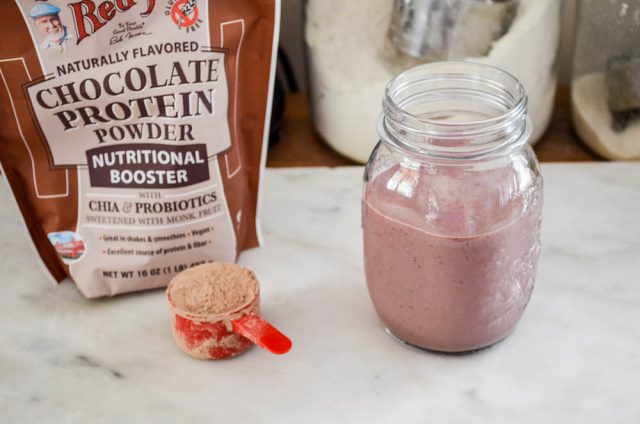 Right around this time last year I started coming to terms with the truth that my body needed to hit the restart button. While many people choose the New Year to make dietary changes or set goals, the reality is that you can decide to embrace a new you any day of the year. I can feel the fatigue sneaking in again, the scattered mind that is working twice as hard as usual to stay focused. I can tell it's time for a reboot again, perhaps not one as intense as last year's, but a tune up, nonetheless.
Starting my day with a protein smoothie became my morning ritual at that time, and one I'm going to embrace more again. I find smoothies in generally to be an energy booster, better for me and the kids. There aren't many protein powders I like on the market. Most taste chalky or are problematic for me to digest. I found one last year that was vegan, and really enjoyed. It was costly, though, especially with shipping. Earlier this year, Bob's Red Mill asked if I'd like to feature their new protein powder boosters. Before accepting the project, I asked for some samples to make sure I liked them.
I'll admit, my past experience in taste testing protein powders left me very skeptical, but I had nothing to lose by tasting one more, right? I blended one straight up, just protein powder and almond milk for a pure taste test, of sorts, and really liked the flavor, then the fun came. I decided to make a smoothie riff on a favorite dessert, black forest cake, using the Chocolate Protein Powder Nutritional Booster.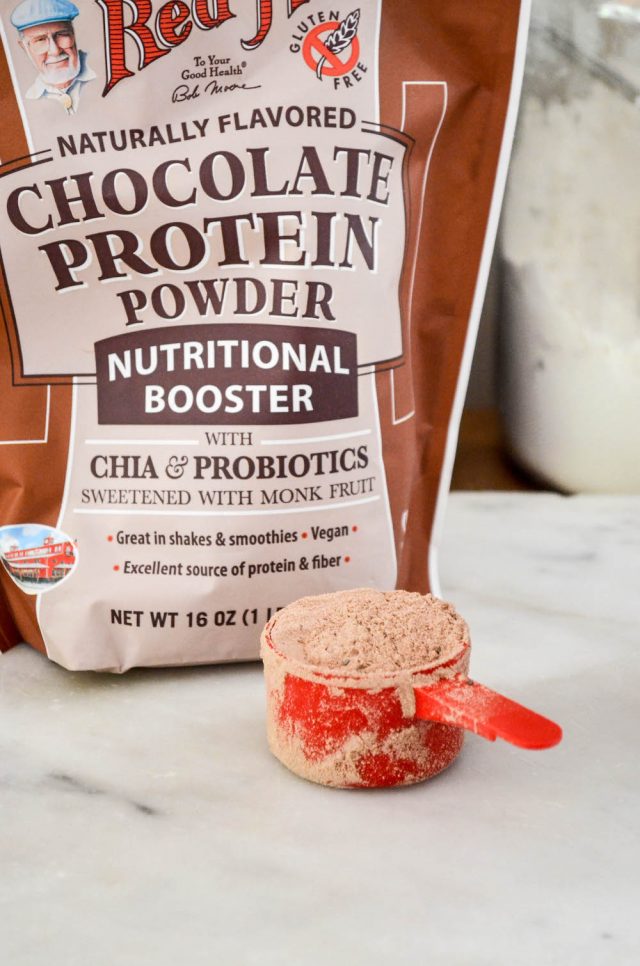 It comes together quickly, just the protein powder, almond milk, and frozen cherries. One morning I also decided to add half a banana for a play on a banana split. I find it hilarious that my inspiration for creating healthier breakfast recipes is deeply seated in my love for ice cream.
The other good news about Bob's Red Mill Nutritional Boosters is they cost a third less than the other protein powder I was using, plus I noticed they offer free shipping on orders over $50. Their whole wheat pastry flour is my favorite brand of pastry flour, and I have the hardest time finding it here in upstate NY, so I'm happy to know I can tack on a few bags when stocking up on protein powder in the future.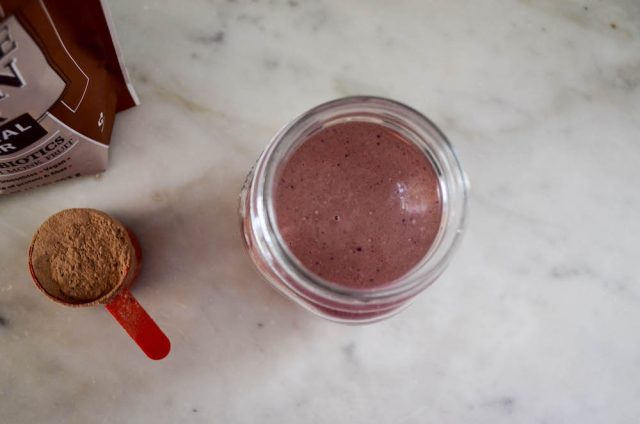 I've donated 30% of my fee for this sponsored post to the Houston Food Bank to help with Hurricane Harvey relief efforts. Please consider making a donation if you can, any amount will make a positive difference in the life of someone who is now faced with trying to rebuild after such a devastating event. Here are a few other hyper local organizations that can use our help, from a friend who lives there.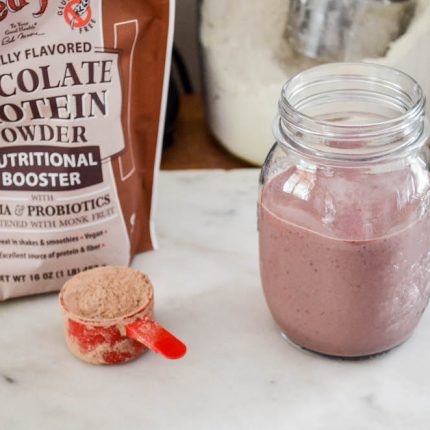 Cherry Chocolate Protein Smoothie
For a fun twist on a banana split, you can add 1/2 a peeled banana to this smoothie.
Ingredients
1

cup

almond milk

or milk of your choice

1/2

cup

frozen cherries
Instructions
Add all of the ingredients to a blender. Blend until smooth. Drink immediately.
SaveSave