this little light of mine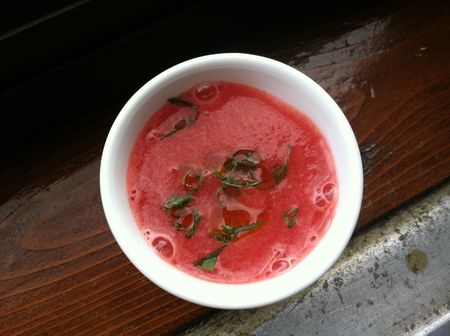 When Isabella was in pre-K she sang This Little Light of Mine at her winter recital. She would practice the song over and over again at home, and every time it would end with me in tears.  Mikey used to laugh, in a very loving, teasing way, for how freely my tears flowed at school performances because I'm generally a tough Brooklyn gal.
Tonight that song popped into my head while I was cleaning the dinner dishes. The line "no one's gonna blow it out" hit a particular chord every time Isabella used to sing it. I saw my job as a mommy to keep that light going—make sure no one ever tried to extinguish her dreams. Now I'm faced with keeping that flame lit all by myself, and heaven knows her inner light was challenged in the most painful way.
Over the last 373 days, I've felt depleted and numb in ways I never want to feel again. One year ago, I had a house full of people. Michael's death was still so fresh and raw for them, so my home—our home, overflowed with people flocking to support me. I know the sentiments are still there, but one year later, it's just me and the girls mostly. People have moved forward in their own ways, the way families do—the way they should. There's still that moment during dinner when a silence falls upon the house because he usually came home while we were eating.
This week I must do what I've avoided for a year. I must say another big goodbye to a life that was interrupted, derailed. It is time to finally put the last of Michael's things in storage, and prepare our apartment for another family. Soon the home we brought our daughters to after they were born, the place we melded our lives into one 13 years ago, will become a place for another family to call home.
This is a necessary moment in truly moving forward, but it feels paralyzing. I walked into the yard today, and saw that my rosemary, sage and mint plants are all still alive. They survived a year with no love from me, just whatever kindness Mother Nature bestowed upon them. They even made it through Hurricane Irene last September. Mint grows like a weed, sprouting wherever it can. It's persistent and refuses to give up, or in for that matter. Perhaps I am as resilient as those herbs because this little light of mine is still flickering, and will one day shine bright again.
Smoky Watermelon Gazpacho
I hadn't intended to pair a recipe with this post, and then this soup I made last week came to mind. It reminded me a lot of how I've been feeling the last few days. On their own, the ingredients don't seem like much—it's just tomato, watermelon and onion, and they almost seem like an unlikely pairing to throw in a blender together. Yet this works, and beautifully. The watermelon adds a bright, refreshing coolness to tame the harshness of the raw onion. The tomato is the bridge for these two ingredients to meet, since it is afterall the main ingredient in gazpacho.
Our life at certain points may not seem perfect, but the knowledge we gather along the way is key in shaping our future. Each experience has merit and meaning, and helps keep that little light going strong.
serves 2 as an appetizer, 4 as a generous-sized amuse bouche
1 large beefsteak tomato, diced
1/2 cup (83 grams) seedless watermelon, diced
1/2 of a small yellow onion, diced
1/4 cup vegetable or corn broth
Pinch of chipotle powder
Generous pinch of fine sea salt
Good quality extra virgin olive oil, for drizzling
2 basil leaves, finely chopped
Add the tomato, watermelon, onion, broth and chipotle powder to a blender. Puree until very smooth. Place a fine sieve over a bowl. Pour the gazpacho into the strainer, using a rubber spatula to press down the solids and extract as much soup as possible. Discard any remaining solids.
Give the soup a good stir. Divide into bowls, or juice glasses if serving as an amuse. Swirl a bit of olive oil on top and garnish with the chopped basil.
Make Ahead: The soup may be prepared one day in advance. Store it in a tightly sealed glass jar in the fridge, and shake well before serving.
Some more cold soup inspiration from my friends at Food Network:
Feed Me Phoebe:
Creamy Spanish Cold Tomato Soup (Salmorejo Cordobes)
The Lemon Bowl:
Chilled Cucumber Mint Yogurt Soup
Weelicious:
Summer Fruit Gazpacho
Devour:
4 Cool Summer Soups
FN Dish:
Take Out Your Blender (10 Refreshing Summer Soups)