the road to recovery (and perfect pancakes)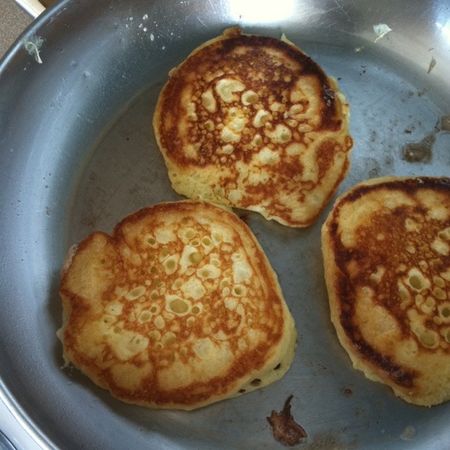 I pride myself in making killer pancakes. The secret is butter. Really, it's a no brainer, but often times people seek to make a healthy version and wonder why they can't recreate that crisp ridge around the outer edge.
It's butter people, so don't be afraid of it. I melt a couple of tablespoons for the batter, then add a generous pat to the pan for each batch of pancakes. It's important to grease the pan again for each new batch, or you can kiss that crackly, crunchy pancake rim goodbye.
But really, who gives a crap about pancakes or butter right now? Not me, really. It's all just a distraction, a way to pass the minutes since he died. A way to get to the next goal, which at the moment is daylight.
Nights suck. I'm not going to sugar coat it, even though the tweets, comments, and emails commending my grace and ability to laugh in the midst of all this is appreciated. I may not be able to reply to everyone, but I'm reading them. Know that your words are helping when darkness settles in outside.
So why even post a picture of those pancakes?
They are the first photo of food I've snapped since August 6th, the day before Mikey died.
Those pancakes are a beginning. Baby steps, in a way. Mikey was my muse. Pretty much every recipe I ever created was inspired by or made with him in mind. I'm hoping by easing into taking photographs of food again, it will open the door to new inspiration.
For now, I'm relying on recipes I know from memory. My memories are all I have to keep me going these days.