16 Favorite Strawberry Recipes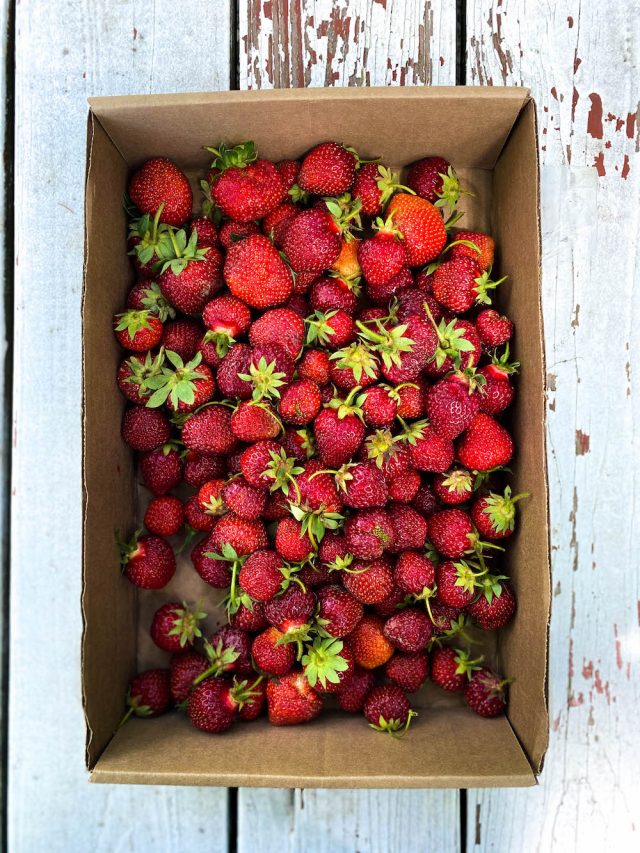 Until last week it had been two years since I'd made jam of any sorts. I filled the freezer with bags of fruit last summer but something was amiss with me. The process held no allure, and I knew I had enough in the basement from the summer before to get me through the following year. The berries went into smoothies to sustain us during the winter. I resolved to be gentle with myself, and not get angry for not doing any jamming or canning.
And I was. And for that I'm really thankful. Too often I set high expectations for myself, which is normally a good thing, but when it comes to making jam, canning or even cooking from scratch, I have to be careful about tripping myself up.
It's kind of like the Marie Kondo philosophy. Does it bring me joy or am I just doing what I've always done because it's what I've always done?
As I stood at the stove, stirring my first batch of jam in two years, I knew the break was exactly what I needed to remember the real reason I do all the things from scratch that I do.
When I think of jam, I think in pots—pots of jam is what C always called them. I think that's a very French thing to say, as my friend Marina says it, too. Here in the U.S. we call them jars. But pots? Little pots of jam feel somehow more special.
Strawberry season seems to be quite short here this year. My favorite farm stand is already sold out, but the box you see above is from Cape Cod. The majority of this year's strawberry jam is a very special Cape Cod vintage. We went two months earlier than usual, and it coincided perfectly with the first strawberries of the season out there. They're usually long gone by the end of August when we normally go.
If strawberry jam isn't your thing to make, there's lots of other strawberry-centric recipes in the archives to enjoy. Hope life is being as gentle as possible these days. –xo