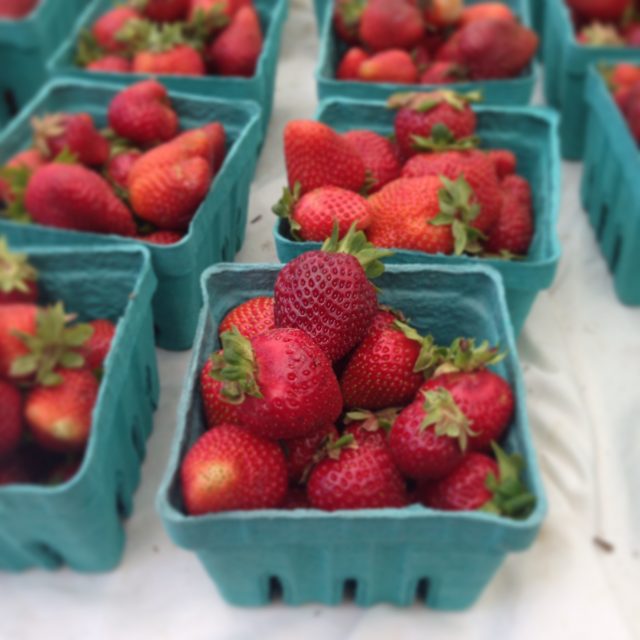 Watching everything come alive these last few weeks has been incredible after the long, cold, and snowy winter. Last week local strawberries finally made their debut up here. They were a sight for sore, fruit deprived eyes, after months of nothing but apples (the closest we get to local fruit during the winter months since they can be put into cold storage). Luckily I had exact change, as the farm stand had just an honor box, and no way to make change, to pay for the two quarts I bought.
We splurged a little this winter, and bought strawberries in season and shipped from Florida and California, but it just isn't the same as the taste when your berries haven't traveled thousands of miles. I might've moaned a little with that first juicy bite. Before the kids could devour them I made a pie to bring to my girlfriend's house in Brooklyn, and then a batch of hand pies for a sleepover Isabella had at her friend's this weekend.
I'm a little anxious since strawberry season is happening smack in the middle of moving, and need to multi-task a big work project, packing/unpacking, and making as much jam as possible to hold me over until next season. There I go, getting ahead of myself…missing the strawberries before they're even gone. It's so easy to get lost, instead of just focusing on being in the moment. And with that in mind, here's some of my favorite strawberry recipes so you can enjoy every single second of this growing season, one yummy bite a time.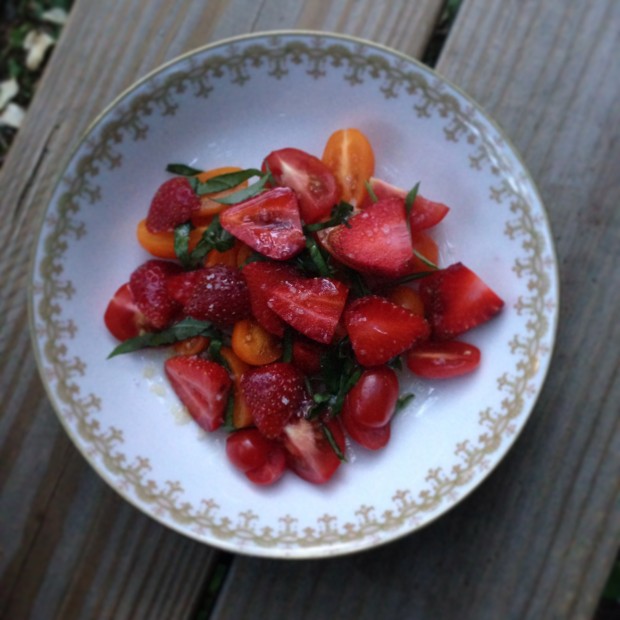 Strawberry, Tomato & Basil Salad
Strawberry Blood Orange Jam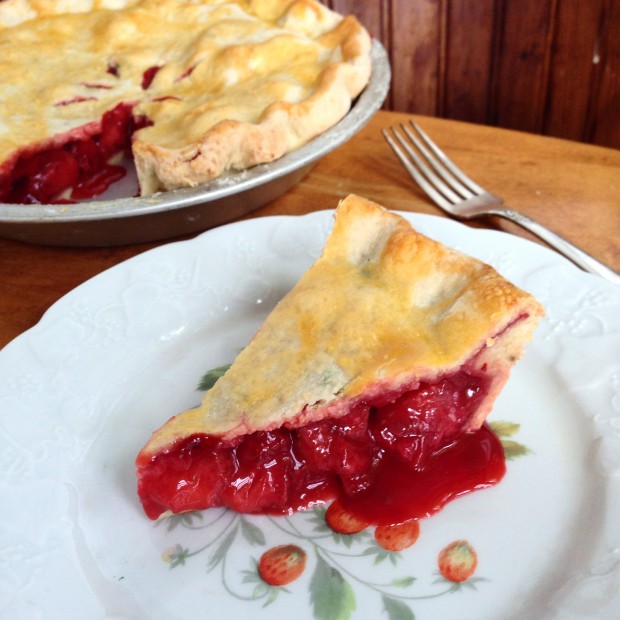 Simple Strawberry Pie
Roasted Strawberry Sauce
And a few favorites from friends in the blogosphere: