Strawberry Poppy Seed Scones
The other morning my mind drifted to scones while washing my face. Thoughts of food before my teeth were even brushed. This is normal behavior, yes? It wasn't just any old scone, though—I was thinking about traditional cream scones I'd made six years ago, in honor of Prince William's wedding. That was the inspiration to make these Strawberry Poppy Seed Scones on a random Monday morning.
The day back in April of 2011 was magical, even though we were no where near Buckingham Palace. I remember setting my alarm for some ungodly hour to get breakfast all ready. When the time came, I woke the girls from a deep slumber, and we piled onto the sofa with Mikey, as we watched the look on their faces as they watched a real prince get married (I'm still a bit miffed that the Queen chose to make Kate a Dutchess and not a Princess).
So, there was a little residue magic that went into this recipe, even though our honorary prince wasn't there to share them with us. The magic was one of a culinary sort, having subbed in honey for the sugar. Well, the real magic is that the girls loved them so much, they didn't even miss the real sugar. They loved them so much, they each asked for a second serving once they were done. How could I refuse?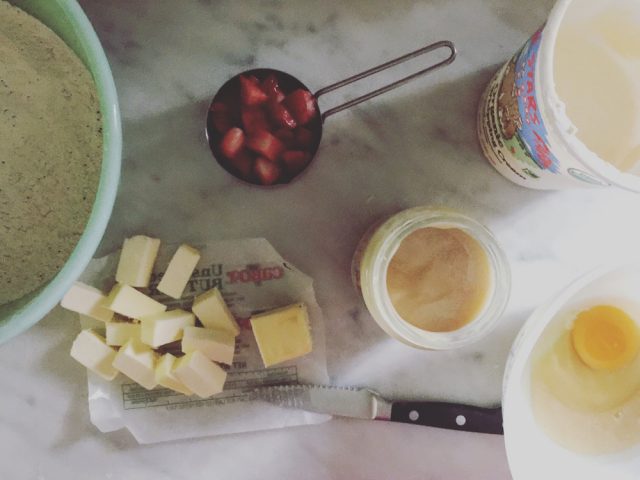 The only thing missing for me was some double cream to spread on them once split in half. I must plan accordingly the next time I make them! If you're not a fan of poppy seeds (I'm sure they must exist out there), then simply leave them out. We LOVE poppy seeds in our house. And before you ask, yes, you can can swap in other berries if you don't like/can't find/or simply want to use something besides strawberries. Blueberries can be added whole, and quite possible raspberries, too, if they're in the small side. I'd roughly chop blackberries, personally, but really, it's your kitchen, so your rules.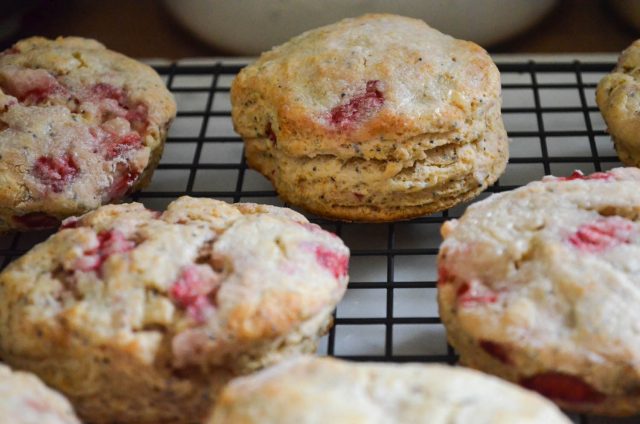 More Scone Recipes from In Jennie's Kitchen
Banana, Walnut & White Chocolate Chunk Scones
This recipe is now part of my new site, Simmering. It can be found here.
Posts are free for everyone to read. Recipes are for paid subscribers only.