Natural Homemade Fabric Softener (with a surprising ingredient from your kitchen)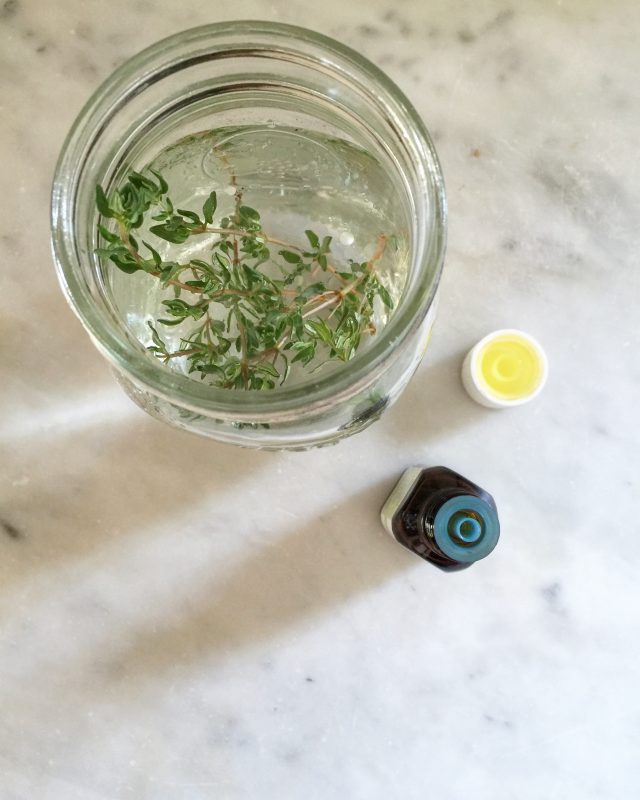 The term all-natural is so over used these days it's become a bit cringe worthy for me to read, let alone write. Still, in my search for soft, fluffy towels again, I decided it was time to figure out how to make an All-Natural Homemade Fabric Softener.
It began with a visit to my friend's house for Easter last month. While we were cooking up a brunch big enough to feed 20, even though there were only seven of us, I asked Carol where she bought her bathroom hand towels. They were SO fluffy and soft. She said Target, and the brand was Threshold. I have the same brand towels. Mine do not beckon me to curl up with them like a security blanket. Carol told me it was good old Downy.
I know Downy very well. My mother used it growing up, and probably still does. We all do what works for us, and while I've certainly made my own compromises with cleaning products, I've been working my way towards more natural, less chemical-based, solutions for a few years now. That's how I fell down the rabbit hole of researching DIY recipes to make my own fabric softener.
I decided to start out with a vinegar based softener first. There are also quite a few salt-based recipes out there that I'd like to give a try in the future. I'll preface by saying that if you want to keep things super simple, white vinegar is all you need—yes, really. Just one ingredient will suffice to soften your fabrics. Add 1/4 cup to the softener dispenser on your machine.
If you want to give it a little upgrade, you can add some essential oils, and even fresh herbs (or the essential oil of herbs—thyme and mint have natural disinfecting properties). Using vinegar as a softener is also a great way to keep your washing machine fresh and clean. You can take this softener solution one step further, and make a countertop cleaner with it, too. Mix 1/2 cup of the vinegar solution with 1/2 of water in a spray bottle. It's great for cutting through grease, and wiping away germs. As for cleaning away dirt, it takes a heavier duty soap solution—we'll talk more about that in the future once I've settled on a "recipe" I love.
More House & Home from In Jennie's Kitchen
Chaos Control | How to Organize Craft Supplies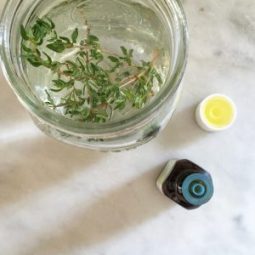 All-Natural Homemade Fabric Softener (with a surprising ingredient from your kitchen)
Ingredients
2

cups

white vinegar

10

drops essential oils

orange, lavender & mint are some favorites

Few sprigs of fresh thyme

but only if you have it on hand
Instructions
Combine the vinegar and essential oil in a jar. Cover & shake before each use. You can tuck in some fresh thyme or mint, too, if you have an abundant amount like I do in the garden.

To use, add 1/4 cup of the vinegar solution to the softener dispenser in your washing machine.

Note: you'll smell a little vinegar after the wash is done but your clothes will not smell like vinegar (promise!).