All-Natural Kitchen & Bath Scrub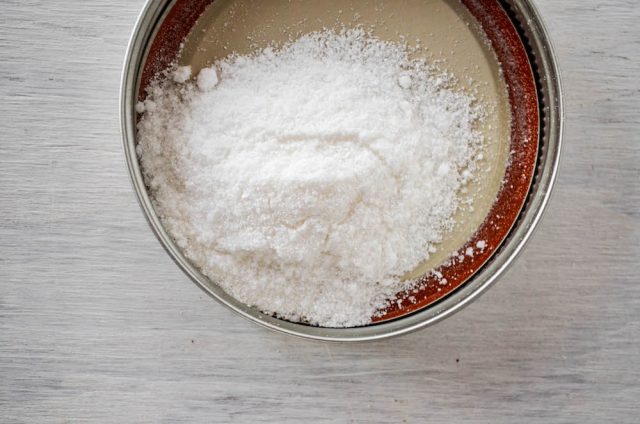 My relationship with cleaning goes back to my childhood. It began in the mid-80's. I remember getting an allowance of $2.50 a week for cleaning the entire house. Keeping in mind this was 1982 or so, but it's only as a I grew into adulthood that I realized this was quite the deal for my parents. We lived in Long Island for a few years back then, in Lindenhurst and then in West Babylon (I think).
We moved away from all I'd known in my short life growing up in Carroll Gardens two years after my nana died. Ironically, I find myself writing about this today on what would've been her 101st birthday. My memories of Jennie are so vivid, considering she died 38 years ago, when I was just seven years old.
The first year after her death we lived with my grandfather in Brooklyn Heights. His apartment was quite big, but still not ideal since my sister and I shared the second bedroom with my parents. Or maybe they slept on the sofa, and my sister and I had the room to ourselves, but I do believe it was the latter when I recall my late night habits.
I remember struggling to stay up late to watch The Muppet Show at 7:30pm, then waking up after everyone had gone to sleep and going into the living room to turn on the TV and watch the anthem play with the American flag swaying on the screen. Only people of a certain age will remember a time when you couldn't watch television 24 hours a day (and when you needed to turn a dial to change the channel).
I think if my parents had been sleeping in the living room, they would've caught on to my late night anthem-obsession. I found it mesmerizing and magical how one moment something could be there (television programming in this case), and then gone with the flick of a switch (I wonder was it all programmed by that point, or did someone have to actually shut the broadcast signal?).
Our time there was filled with a lot of angst. Both my father and his father were alcoholics. My mother was grieving the loss of her own mother. Looking back, I'm not even sure how I'm here, or who's life I'm living anymore. It often feels like my life has been a series of books, not just chapters. There's too much to compress into one volume.
After a year, we moved out to Long Island. I think my parents thought it would solve all their problems, but one thing my own grief journey has taught me is no matter where you go, your grief stows away in your luggage. It's inescapable.
Every time my parents fought, my father would take to cleaning the house. Obsessively. Whenever I dust I think of my dad, and the way he'd scour and scrub things, as if he could somehow start anew. Life doesn't work that way. At least not when you're an alcoholic. Cleaning yourself up isn't a one and done chore.
Somewhere along that journey, though, I came to connect cleaning with a way of finding control in an otherwise out of control world. It's much the way I feel about cooking. And so, I'm a cleaning fanatic. The kind of person who can't sit idle when there's dishes in the sink, let alone even think about going to bed with dirty dishes. I've been known to wash someone's glass mid-sip thinking they were done.
I vacuum obsessively, a necessity with a cat and a dog (and two kids). And yet, I still find dust bunnies in the air vents every time I finish a cleaning session which drives me crazy. Cleaning may not solve all my worries, but it brings me a peace and stability, even if just temporarily.
I'm very sensitive to scents and harsh products, so for years I'd been buying expensive all-natural cleaners. I've worked my way through so many, and frankly always felt a little unsatisfied with their ability to actually do the job, at least to my standards.
Over the course of the last year, I've systematically replaced store-bought cleaners with homemade ones, and to great success. I make a natural all-purpose cleaner by steeping apples, lemons, limes and oranges in vinegar with some thyme, bay leaf and rosemary. The best glass cleaner ever using vodka, vinegar, cornstarch and water. I even make a homemade wood cleaner for polishing furniture. I hope to share all those recipes with you one day soon. For now, there's my Natural Homemade Fabric Softener and DIY All-Natural Room Freshener on the site.
And now, this All-Natural Kitchen & Bath Scrub. It requires a little elbow grease, but not much. I'm proud to say it works as well as Bar Keeper's Friend and Bon Ami without the harsh scent that always bothered my throat when inhaled while scrubbing.
Hope your weekend is filled with peace and pockets of joy amidst the necessities of life.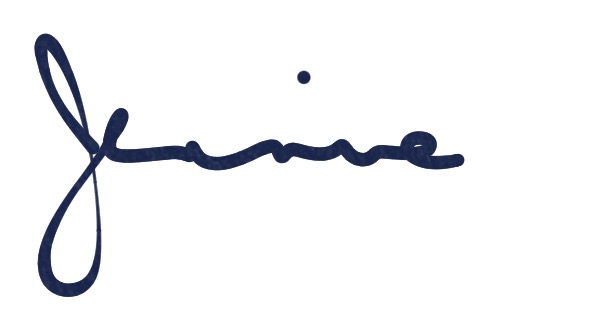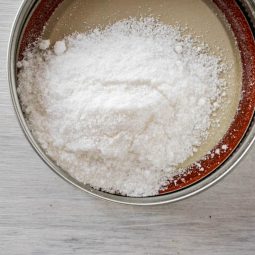 All-Natural Kitchen & Bath Scrub
This scrub is ready to use immediately, but a day or two of curing allows the essential oils to steep in. I use this on my ceramic-coated cast iron tub, Toto sink and toilet and steel kitchen sink. Note: I do not have marble countertops, so can't say if it's safe to use on that surface.
Ingredients
¼

cup

50 grams kosher salt (do not use not iodized table salt!)

½

cup

125 grams washing soda (found in the laundry aisle or at most hardware stores)

½

cup

124 grams baking soda

10

drops orange essential oil

5

drops rosemary essential oil
Instructions
Combine everything in a glass jar. Shake vigorously to combine. Use to clean tiles, sinks, tubs, etc.