Raspberry Strawberry Crostata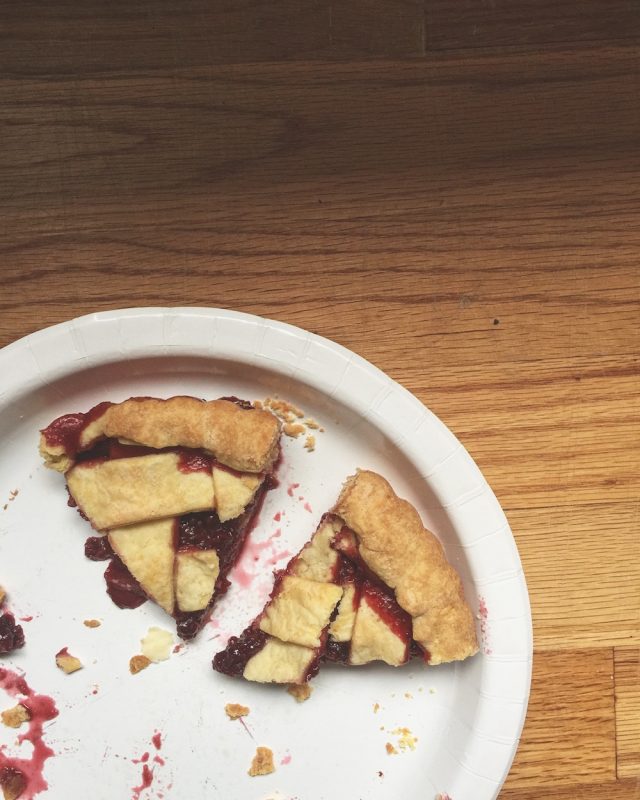 As the week began to spiral into disorderly chaos, I kept reminding myself how smoothly the previous one had gone. Some of it was due to careful planning, thinking out meals beforehand, the excitement with getting off the train at Grand Central a few days, even the long train ride which allows me to catch up on sleep, reading, writing, and Netflix (thank heavens for their download feature!).
By week two, the reality of my new schedule settled in, and while the girls are very understanding of it, we're all missing the intense family time of summers past with me home. I could feel a little anxiety building as Monday progressed, the girls knowing the next two days would mean I was gone from 7:15am to 8:15pm.
Then the power went out inexplicably Monday evening just as I was about to prepare dinner. I've gotten used to dealing with power outages, equipped with numerous flashlights, bottles of water, and generator. Generally this happens in tandem with a storm, where I can do the most important thing to prepare—fill the tub. It seems like a small thing, but when your main source of water is a well, having a tub full of water is quite important because without power the well can't pump. The tub becomes a back up reserve of sorts, allowing us to fill the toilet tank to flush, fill basins to wash up, even boil water to cook and wash dishes.
There was no warning, not even a flicker of the lights when the power went out. Apparently storms swept through the Hudson Valley all around us, and while we were spared a downfall of rain, our power lines weren't so lucky.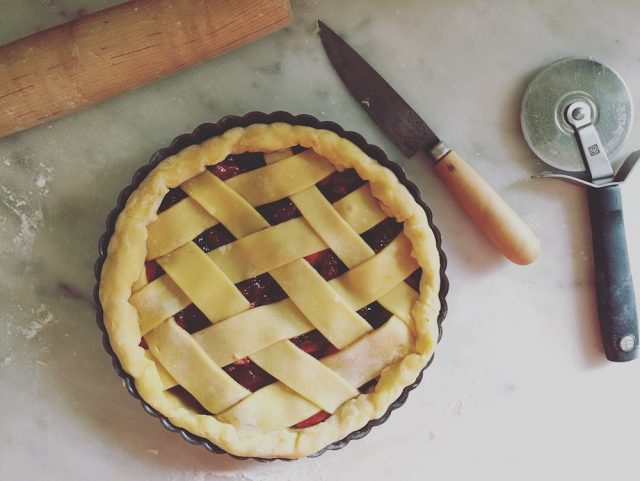 Normally I'd make the best of it, go to bed, and assume the power will return in the middle of the night, except the next morning was an in-office day for work in NYC. Gambling wasn't something I could afford to do, so around 9:00pm we packed overnight bags, and went to a friend's house in Woodstock that hadn't lost power.
As luck would have it, I baked a Raspberry & Strawberry Crostata earlier in the day. So, while I crashed her quiet Monday night, and all our kids ended up staying awake way too late, I didn't show up empty-handed. This didn't surprise Aimee in the least. When I arrived bearing this gift, she said, "of course you just happened to whip it up."
The original inspiration for making the crostata was to use up the last jars of jam from last summer since berry season is starting up again. In went my next to last jar of raspberry jam, along with some fresh strawberries, which incidentally have been insanely good this year.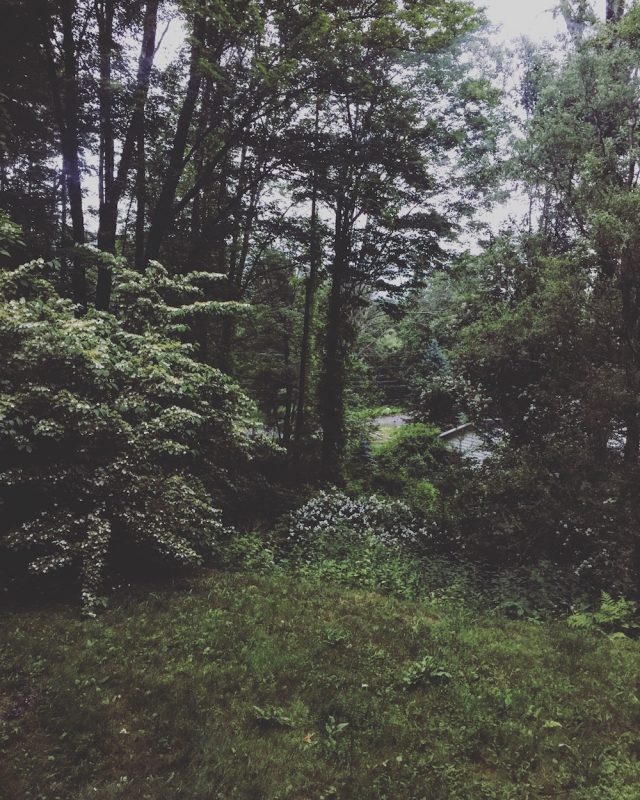 The crust is a pasta frolla, a sweet Italian pastry crust. I've yet to share my pasta frolla recipe here, and am linking to Domenica's for reference in this recipe. Spend some time around her site while you're there. She's an amazing cookbook author, and one of my go-to resources for authentic Italian recipes.
It's time for me to settle in on the train now. Hope your Friday is peaceful, and your weekend gets off to a fun start. xo-Jennie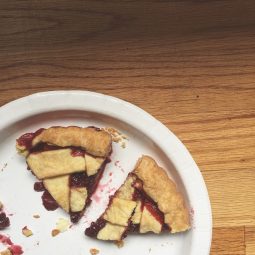 Raspberry Strawberry Crostata
NOTE: the dough for this Italian jam tart needs to chill at least two hours (overnight is preferable), so plan accordingly. It holds up nicely for up to two days, too, and can be made in advance.
Ingredients
½

batch chilled Pasta Frolla

using this recipe

1

cup

260 grams raspberry jam

6 to 8

strawberries

sliced

Confectioners' sugar

to finish (optional)
Instructions
Preheat the oven to 350ºF (180ºC).

Roll out 2/3 of the dough into a 10-inch circle. Press it into an 8-inch tart pan.

Add the jam and strawberries to a medium bowl. Stir to combine. Spoon the filling into the tart pan.

Roll the remaining crust into an 8-inch circle. Cut into strips, and arrange over the filling in a lattice pattern. Trim the excess dough. Roll the edges to seal the crostata.

Bake 35 to 40 minutes, until golden and bubbly. Let cool completely before cutting. Dust with confectioners' sugar, if desired, before serving.