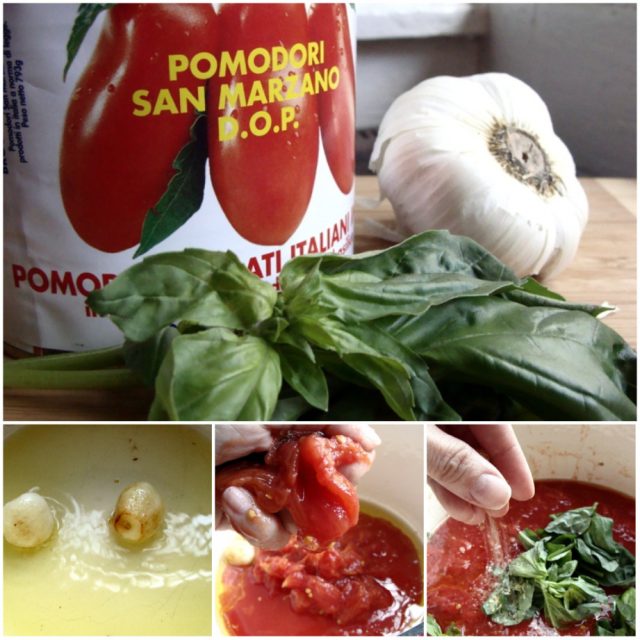 This simple marinara sauce recipe is a staple in my house. I make a pot of it at least once a week, and always store leftover in the freezer for a quick meal on busy nights.
Jennie's Marinara Sauce
Makes about 1 quart
2     teaspoons olive oil
2     garlic cloves, peeled and left whole
1     (28-ounce) can whole San Marzano tomatoes
Handful of fresh basil leaves, torn
Pinch of sugar
Salt and freshly ground pepper, to taste
Heat olive oil in a deep, heavy bottomed 2-quart pot. Add garlic and saute until very fragrant and golden. Using your hand, crush tomatoes and add to the pot—this can be done beforehand in a bowl if you're worried about any oil popping up when the liquid makes contact with the hot oil.
Pour any remaining liquid from the can and stir. Add the basil, sugar and season with salt and pepper. Let simmer for 20 minutes. May be stored in the refrigerator for up to one week or in the freezer for two months, stored in an airtight container.