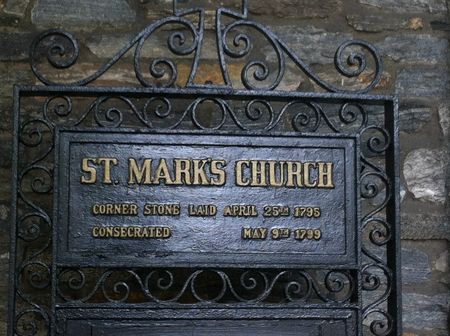 I started out en route to the farmers' market yesterday. The weather forecast was grim, with threats of rain, yet I was blessed with a face full of sunshine as I made my way to the subway. Instead of heading right to Union Square, I took a detour for what Mikey's best friend told me was an amazing cup of coffee.
David didn't disappoint, and I know I'll be going out of my way often to sip an americano at Abraco. They also have some killer pastries—I intend to eat many more of the buckwheat cakes with pistachio cream until I figure out how to make them myself.
While meandering down Second Avenue, I found myself at the corner of St. Mark's Church, and memories of Mikey came flooding back. We spent much of our time in the East Village, and though we walked past that church dozens of times, we never stopped to actually walk up the steps and absorb its history. Perhaps this is something he may have done before we met, but we certainly never did it together.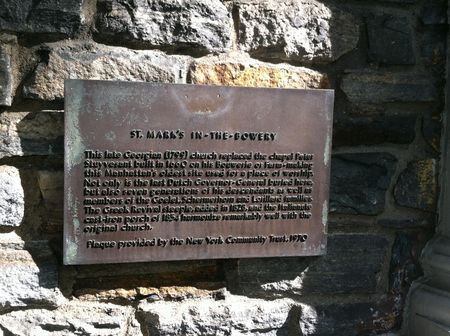 It's moments like that one where I'm reminded of all the questions still left unanswered. After 16 years, there was still so much more to be said, so much more to ask, to discover.
Right now life feels like a parallel journey. I walk with a heavy heart, but it doesn't weigh me down. I can't afford to let it do so. There is simply too much life left to be lived, and I won't let grief eclipse that fact. People often tell me I'm lucky to have experienced a love so deep. There's no comfort in their words, considering I'm still relatively young.
If Mikey was my once in a lifetime, then what does that mean for the future?
We're all broken at one time or another in our lives. It's what we decide to do with the scattered puzzle pieces that decide the next step, the next story of our lives.
So I face each day with a smile, and take a lesson straight from the very last entry in a journal he wrote 18 months before we met:
I'm still young, fairly healthy and I know love will come my way once more.
Then, I'll remember how to dance again.
I'll see all the colors once more. I'll routinely move mountains again.
If hope ends, all else fails.
Mikey laid those words to paper, sitting on the very couch where we first curled up in each other's arms. He wrote them on October 16, 1993. We were married 11 years later, on that very same day. I chose the date, never having read his journal at the time.
Fate is quite mysterious and devious. It may hold the secrets to my destiny, but I will not give up control of the steering wheel without a fight.