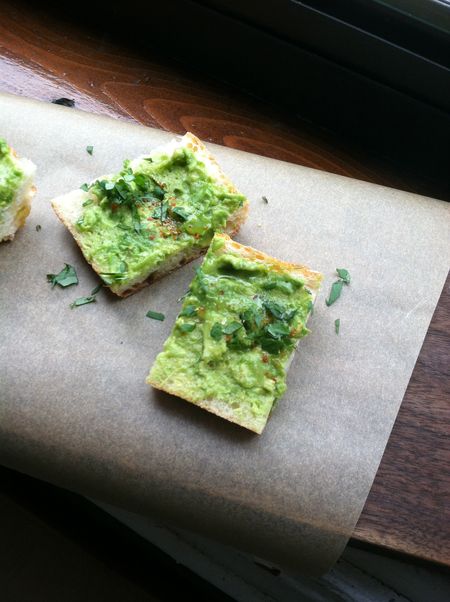 This is the recipe I intended to share before writing the last post—the one I literally published 30 seconds before sprinting into this one.
My life has odd intersections these days, and while food is the driving force, the thoughts I often want to share don't fit neatly into a recipe. This avocado bruschetta was so amazing it deserved its own spotlight, hence two posts in one day, after a dry spell for two weeks.
I must admit, it's not even really a recipe because I'm not writing it out. Grab a pen and paper, and add these items to your shopping list:
Add this item to your pantry staples:
And if you haven't yet made Heidi's citrus salts, then what are you waiting for? After you zest the lemons, you can make sidecars with the lemon juice.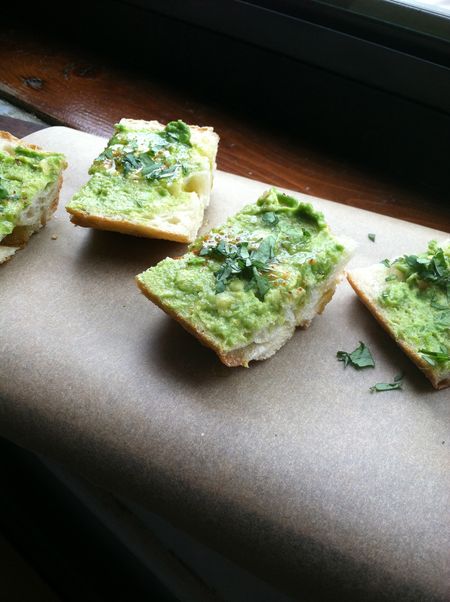 Making this bruschetta is easy once you have all the ingredients. I'm not kidding. Just make sure you buy a super ripe avocado. Start out by slicing the baguette in half lengthwise and toasting it. Let the bread cool 5 to 10 minutes.
Cut the avocado in half, remove the pit, and mash it up in the skin with a fork until it's creamy and spreadable. Slather it on the baguette—you'll need two avocados for a whole loaf, or one for half the loaf.
Sprinkle the citrus salt and paprika on top, to taste. I go for a generous pinch of each, and don't forget to wash your fingertips thoroughly after handling that paprika. It sounds like common sense, but even us veterans make stupid mistakes like rubbing our eyes with said finger!
Finely chop the cilantro and sprinkle on top, then cut into slices and serve. This is perhaps the easiest appetizer you'll ever make, and I think it'd make a damn good breakfast too.
4/26/12 p.s. It wasn't until I made this for breakfast this morning that I realized I forgot one last garnish—a drizzle of extra virgin olive oil before adding the chopped cilantro!