An Easy, No-Cook Weekend Pantry Project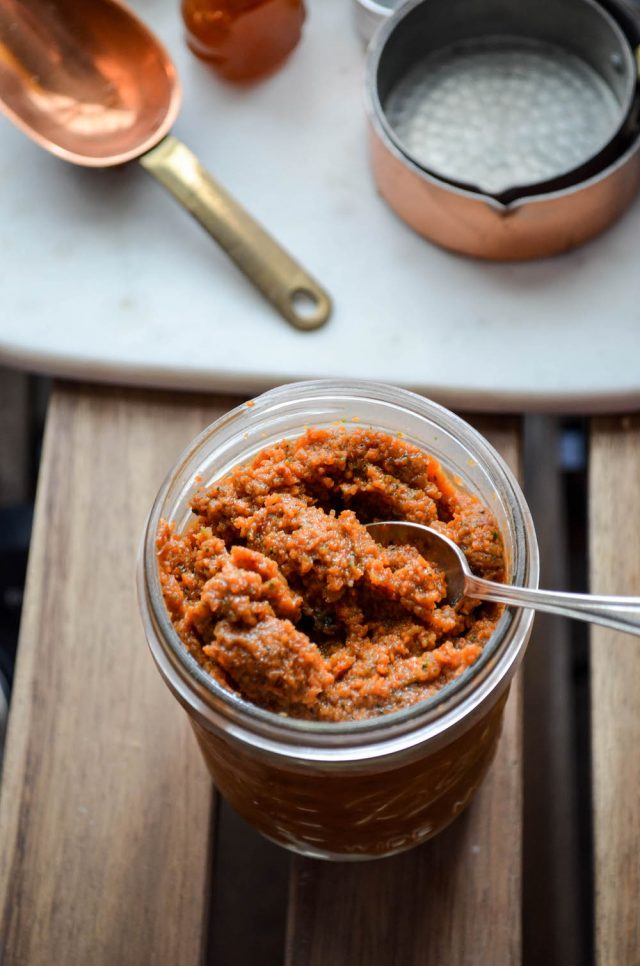 I should be in the garden, at work getting the ground ready for its winter slumber. The weather is being temperamental, though, thick with fog causing a mist that's sure to slowly soak me to the bones. I'll get to it, but procrastiwriting seemed a good way to spend time, and work up the will to dig into the soil.
Before I begin pulling up herbs to dry and transform into tinctures (working on homemade cough syrup and cough drops!), I wanted to give a gentle reminder about one of my favorite recipes in the archives from the last 10 years. 
I first encountered the idea of homemade bouillon from Heidi's blog 8 years ago. She wrote about the recipe originally printed in the River Cottage Preserves Handbook. I was intrigued immediately. Heidi's version includes fennel and cilantro. I love both, but strong flavors that I knew wouldn't suit my tastes universally, so I set about making my own version based on ingredients that would create a flavorful, yet neutral canvas to build soups, sauces, and whatever else I fancied.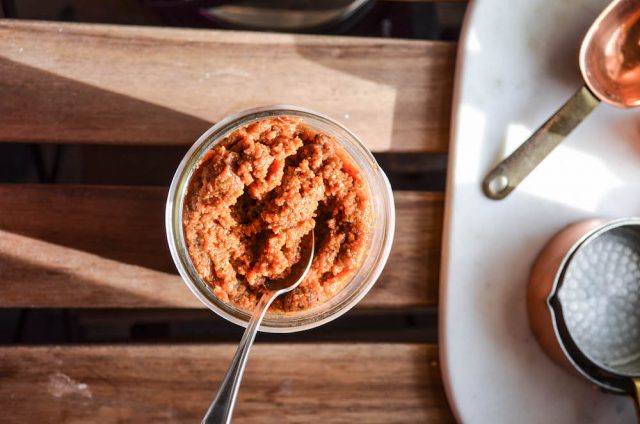 All these years later, it's become an even thriftier recipe, where I can make use of the tidbit trimmings from carrot peels, onion ends, nubs of celery roots, shiitake mushroom stems, and parsley stems. Feel free to stick this the original recipe (here), or use the trimming now as I do on occasion.
Homemade vegetable bouillon requires a good deal of salt. Don't be alarmed by this, as the salt acts as a preserving agent. Without it, you're mixture will spoil quickly. If you're trying to cut back on salt, you can reduce it, but will need to store the bouillon in the freezer. Portion it out into smaller servings so you can pull what you want, as you need it.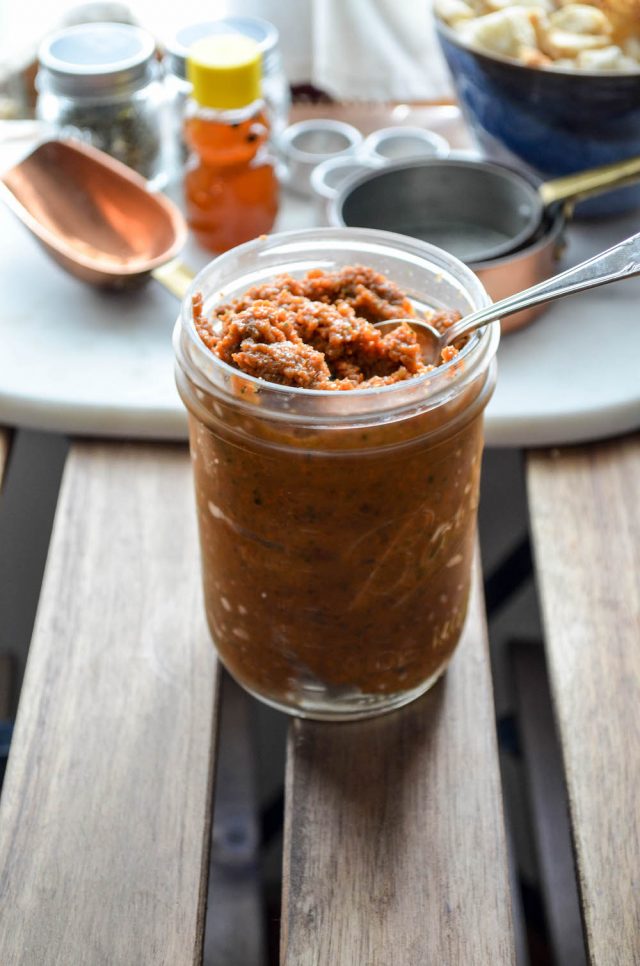 It's easy enough to use by simply mixing with boiling water (directions are here). More often, I like to saute the base in the skillet when I'm cooking soups, stews, and sauces to perk up the aromatics, and then add water in place of stock to the pan. A reminder that since it's salt-cured, you'll want to cut back on the salt indicated in the recipe, too.
The color of your bouillon will vary at the onset, and change over time, as the salt does its job curing the vegetables. Leaving mushrooms with thick, dark gills (portobellos), results in a muddy colored bouillon, whereas shiitakes, or stems alone, let the vibrant orange of the carrots take center stage. Even that orange-flamed hue tones down, though, as it sits in the fridge. It takes time for the flavors to develop, too, so when you notice your stash is running low, get another one going to avoid any lapse in time to let the next batch cure.
And now, I'm off to tinker and toil in the soil. Hope the weekend is all that you wish it be, and more. xx-Jennie