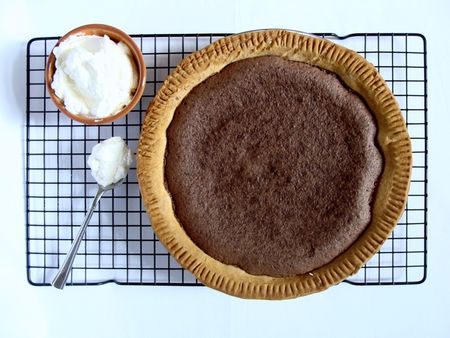 It's funny how I can feel so alone in a crowded room these days. This little place here in cyberspace, though—I never feel alone here. The sincere comments, emails and well-wishes over the last week have only reaffirmed what I've always believed—there are more good people in this world than we sometimes realize.
When I wrote a post asking friends to make a peanut butter pie to celebrate Mikey's life and the love for everyone in their own lives, I never expected the amazing domino effect that would follow. One woman wrote to tell me she has a peanut butter chocolate cupcake on the menu at her cafe in Buenos Aires in honor of Mikey, with the proceedings going to a charity that helps kids in need.
It reminded me of Eric Carle's story the The Tiny Seed, the way the love Mikey and I shared made it's way through the borders of Argentina into the heart of a woman neither of us knew. There are many more stories like this, and they make my heart swell with hope.