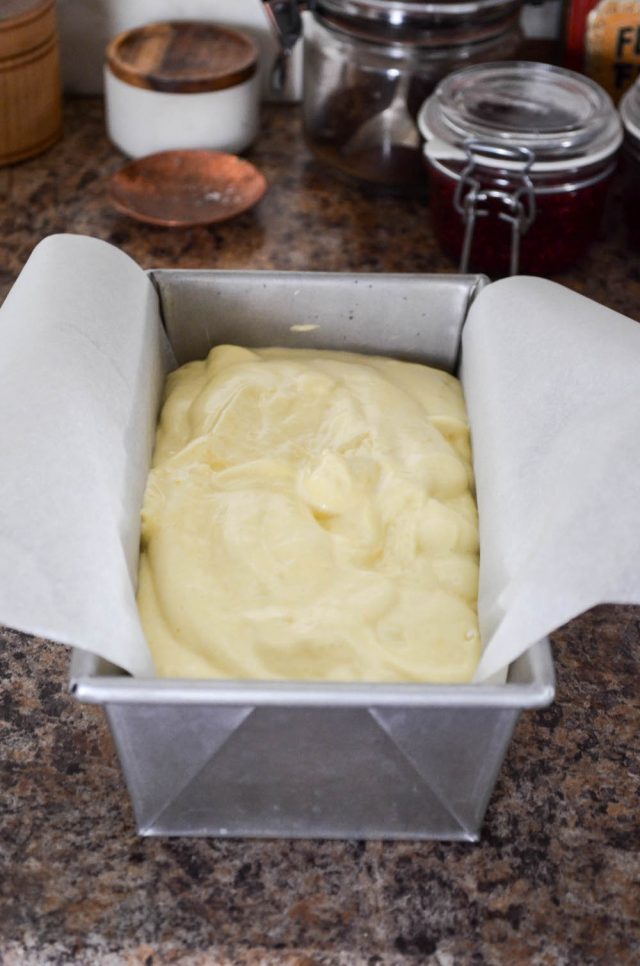 I went to bed last Wednesday feeling thankful yet another Halloween was done. It's my least favorite "holiday". Does that make me a grinch of a mom? When I woke the relief of the day behind me, I suddenly realized it was November.  A logical conclusion the day after October 31st, and yet it still caught me off guard.
Now that we've changed the clocks back an hour, darkness begins to gobble up the afternoon sky at 4:45pm. By time we reach the Winter Solstice, sunset here in the Catskill area will occur around 4:15pm. It's the maddening descent into the long, cold, dark winters in upstate New York.
I also find that this period between now and New Year's Day passes by too quickly. Proper planning helps me stay focused and relieves some of the stress that comes with the busyness that enveloping my every day. One thing that got me particularly excited about the calendar turning to November was the idea of holiday baking. I'm already thinking about what I want to bake, and realistically assessing what I will be able to do.
I'm hoping a well-orchestrated schedule will help me get it all accomplished. I'm also promising to be gentle with myself if I can't get it all done because I'd rather peacefully, and happily, bake a smaller amount, give to less people, and love what I'm doing, than send stressful care packages around the country. On that note, I thought this would be good timing to remind all of you to prepare your pantries for the upcoming baking season.
If it's been awhile since you baked, or will be visiting relatives with a sparse baking cupboard, these are the items that might need refreshing and/or restocking.
Flours: always store nut flours in a cool, dry place. I keep mine in the fridge or freezer. Same goes for whole grain flours which are highly perishable.
Baking Powder: you can test if what you have is still active by adding 1/2 teaspoon to a bowl, then pouring in 1/4 cup boiling water. If it bubbles vigorously, it's still okay to use. If it does nothing, toss the container, and buy a fresh one. Here's a quick DIY trick if you run out, and need some homemade baking powder in a pinch.
Almond Paste: an essential ingredient for these Italian Rainbow Cookies, Galette des Rois, pignoli cookies, and one of my favorite cookies, Biberle from Classic German Baking. Homemade almond paste is very easy to make at home, too (click here).
Nuts: store them in a cool, dry place. As with nut flours, I store these in the fridge & freezer, depending on space.
Evaporated & Condensed Milks: did you know you don't need evaporated milk to make pumpkin pie (see this recipe)? But if you do, don't forget to add a few cans to the cupboards now (or make it yourself using this slow cooker recipe). Sweetened condensed milk is the secret to easy, no-churn ice cream to top your Thanksgiving pies (I even have a recipe to make your own refined-sugar free version using maple syrup instead of sugar here).
Vanilla Extract: it's a little late to get this homemade vanilla extract going, but it does makes a wonderful holiday gift!
Baking Soda: tip—always read directions carefully, as baking soda and baking powder are not interchangeable.
Salt: usually fine sea salt or kosher salt for baking.
Spices: the usual suspects this time of year are ginger, cinnamon, cloves, cardamom, anise seed, mace, nutmeg. If you've got jars sitting in your cabinet from last November, toss them. No sense in wasting butter, flour, etc. with old, dull-tasting spices. This year when you're done baking, store your spices in the fridge or freezer. They'll stay fresh until next year. Better yet, buy only what you need from the bulk section (usually in health food stores, food co-ops, and I think Whole Foods has a bulk spice section).
Vanilla Sugar: this is soooo easy to make yourself. Whenever you use a vanilla bean, stuff the scraped bean into a jar of granulated sugar. In a few days time, it'll be a lovely vanilla scented sugar (this works with confectioners' sugar, too).
Sweeteners (molasses, granulated, caster, confectioners', honey, maple syrup): two tips—1. stop buying brown sugar. You can make it at home (read this), and guarantee it'll always be fresh (no more hard clumps!). 2. Check your recipes beforehand to make sure you've got all the various sweeteners you'll need for the baking season.
Decorative Sprinkles: big time bakers like myself hoard sprinkles and sanding sugars from year to year. They have a long shelf life if stored in a cool, dry place. It's still a good idea to check your inventory, make sure you've got the colors you need, and give sprinkles a sniff to make sure they haven't gone rancid (it happens!).
Food Coloring: the only recipe I use food coloring in is for my Italian Rainbow Cookies. Given I only make them once a year, I'm fine with regular food coloring (no lectures, thank you). If you prefer natural food colorings, test them out FIRST. They vary by brand (and let us know in the comments if you've got a favorite all-natural one that really lives up to it's color name).
Waxed Paper: important for wrapping doughs, and placing between cookie layers in tins for more delicate cookies. As the name suggests, waxed paper is coated with wax which means it cannot be used to line pans for baking.
Parchment Paper and/or Silicon Liners: I find parchment yields a crisper cookie when needed, but silicon is perfect for making meringues and candies. How is lined parchment paper different than waxed paper, you may be wondering? Parchment paper is coated with an oven-safe silicone. I personally prefer matte parchment for better browning on the bottoms of cookies and cake—you'll notice some brands have a glossy sheen to them and are further coated.
Cookie Tins: dust the cobwebs off last years', give them a wash or rinse if necessary, and make a list of how many you'll need to buy if you don't have enough. I tend to stock up on these after Christmas when they're 50 to 75% off.
Gift Ribbon & Tags: some years I make homemade gift tags. I don't think time will be on my side this year, so adding pretty tags to my To Buy list.
Shipping Supplies: everything you need to know about how to safely ship your baked goods is in this post here.
Butter: yes, you can freeze it, in case you didn't know. I find it's better to let it thaw overnight in the fridge, then soften as usual for recipes that require softened butter. Stock up when you see it on sale. I just bought 15 pounds of this butter (one of my favorites!). Also, if you accidentally buy salted butter, don't stress. Just decrease or omit the salt in your recipe, depending on the amount for which it calls.
This post has been updated on November 21, 2021.
SaveSave