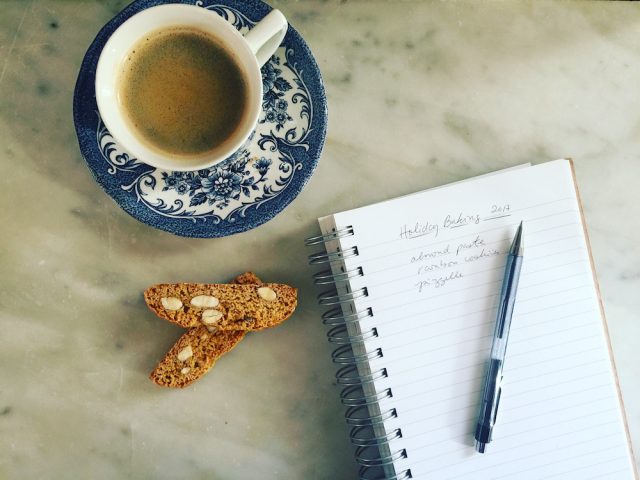 Tired is an understatement to describe how I feel at the moment. In a way I did too much relaxing during the Thanksgiving break, and that's meant one big game of catch up with work, which has felt rather fruitless. This week in particular feels harried because I took on substitute teaching kindergarten four days. It's so worth the juggle, and exhausted feeling, though, after working a full day, and then coming home to put in a few hours on my own work. Those little humans give me hope for the world.
And speaking of too much relaxing, is there really such a thing? This time of year more than ever it's important to slow down, and count our blessings. Many of us are fortunate, with so much to be thankful, and yet everyone seems to be rushing, but to where? What is the payoff and reward if you can't stop to cuddle and read a book with the kids, or plot baking adventures about to unfold to help spread some sweet cheer to friends near and far?
I've a few new recipes I'm really excited to share, very soon I hope. There's a DIY Devil's Food Mix that you just have to add water, egg, and oil to. It's chocolate cake on demand basically. You'll be able to mix up a batch for yourself, or package it in mason jar and gift to friends with baking instructions. I've worked on this for about a month now, and everyone who's tasted it has fallen in love with it.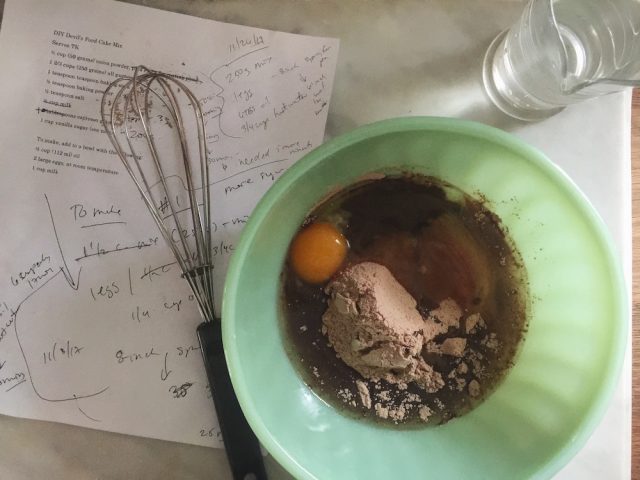 There's also a new biscotti recipe coming up. Biscotti are perhaps the easiest cookies you'll ever make, and their long shelf life combined with their sturdiness make them a great gift to ship.
Not at all related to the holidays is a new recipe for homemade chicken nuggets. They're so good, you'll quickly realize eating them isn't just child's play. I think I ate more than the kids did the last time I made them.
But for now, until I have a moment to truly breathe, and edit the recipes and photos for everything in the works, I thought I'd share my holiday baking list with you. I'll be sharing two more recipes from Classic German Baking, a book I fell in love with last winter. The Biberle and Pfeffernüsse are my list, and the Lebkuchen (German gingerbread dough) has been curing in my family closet since the end of October.
I made my first double batch of Mom's Gingerbread yesterday, and baked up five dozen gingerbread men. Half of them are coming with me to school on Friday, where I'll decorate them with the kindergarten and first grade students. There's a lot more gingerbread in my future if I plan my time accordingly, as gingerbread houses are a must-make Christmas tradition for us.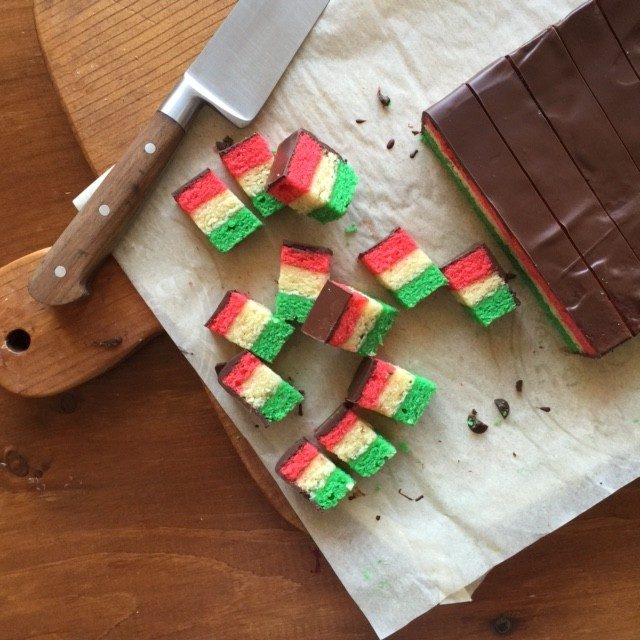 And let's not forget about my Italian Rainbow Cookies. I'll need to also make some of my Homemade Almond Paste to go into the batter (and for the Biberle, too). I've never shared my recipe for Pizzelle, but that's also an Italian holiday treat. A thin, crisp, anise-scented cookie. Another favorite among family and friends are these Chocolate Streusel Gingerbread Coffee Cakes.
There's a few more cookies and cakes on my list, but truthfully, I'm so tired, my fingers ache just typing. It's time for me to get some shut eye, but before I go, a bit of advice. Plan and pace yourself, and keep your goals realistic for your baking endeavors in December. I've made my list of cookies, in addition to a list of what ingredients I need. I've already taken inventory of the pantry, and further broken my list down into quantities so I can shop accordingly. No worries of running short, or overbuying. I'll be back as soon as possible with some new recipes, quite possibly tomorrow.
Peace & love, friends.
-Jennie
SaveSaveSaveSave
SaveSaveSaveSave