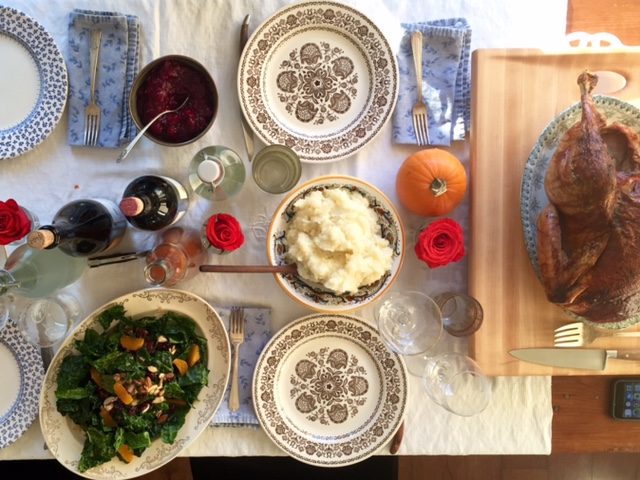 The idea of thankfulness was ever present last month, and no doubt it will continue into December, as we prepare to celebrate Christmas. The reality, though, is that being thankful is something we can, and should, practice year round. So, what does that mean exactly? Do we walk around, smiling nonstop, never letting life's tougher moments get us down? Well, of course, that's not what it means to be thankful, at least not how I see it. We need those more challenging times. They pose a counter balance, and if we work at being in a state of mindfulness, the hope is that those memories of tougher times make the good ones shine ever more brightly.
The truth about thankfulness is that you need to absolve yourself of guilt. We are mere mortals, not saints. Allow yourself to feel annoyed, and have a bad day. You'll hopefully get back on track tomorrow. At least this is what has worked for me the last few years.
Before the summer of 2011, I had a different perspective. I thought it was easy to be happy, kind of like "just do it". I used to say we have two choices when we wake "to face the day with a smile, or a frown". Life has since taught me that it's not all or nothing. Thankfulness is not about happiness; it's about being appreciative, be it for something tangible or intangible.
I had a lovely conversation about being thankful earlier this week with a reader. She's going through a tough time, yet in the face of it all she remains gracious and thankful. So much so, that she's started a site devoted to increasing mindfulness about gratitude. I'm looking forward to see her project grow.
Then I read about this on Tuesday. An anonymous knitter left little tokens of love in NYC's Tompkins Square Park. How amazing is that? In the midst of all the awful things happening in the world, I'm thankful for the kindness of strangers. What do you say we take a thankful journey together? Let's meet here every Thursday, and share stories about our week, the moments for which we're grateful and thankful to have experienced. And remember, it doesn't have to be all rainbows and roses. Some weeks, happiness isn't the goal; sheer survival is enough for me. Today, though, I'm thankful for all of you in sharing this little space with me. In the spirit of sharing, I'd love to give away a set of my custom printed note cards. Leave me a comment below with the name of someone whom you'd like to receive this surprise gift in the mail. See below for the fine print details. And see you here next Thursday!
UPDATE 12/9/2015: This giveaway is now closed, and no further entries will be accepted.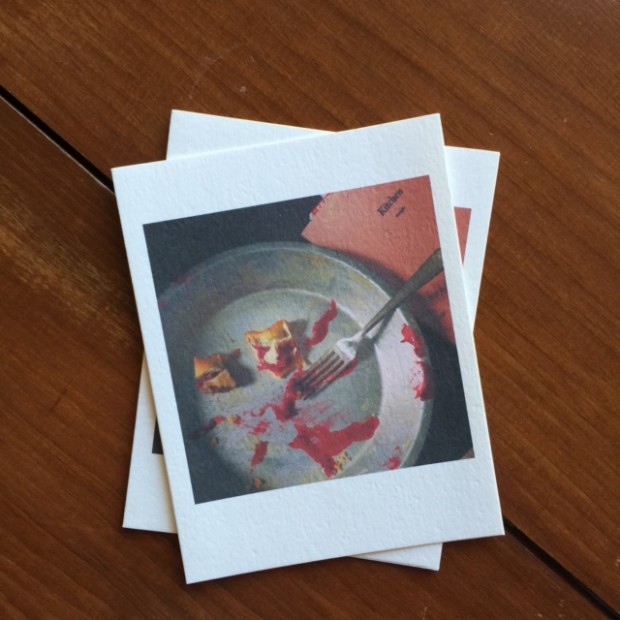 Giveaway details: Two (2) winners will be chosen at random to receive a custom printed set of 4 note cards from In Jennie's Kitchen. No purchase necessary to enter. Leave a comment on this post with the name of the person you'd like to see receive this giveaway gift. Entries close at 11:59pm on Tuesday, December 8th. Winners be selected, at random, on Wednesday, December 9th, and announced in the next Thankful Thursdays post on December 10th.