I'm not a gambling woman. Not to say that I'm at all conservative. I just prefer to do my homework and go with a sure thing. Now that I've shared that side of my personality, you'll be surprised to hear what I did this weekend.
It was the big party, remember. The Mr. turned 50, and I went on a cake baking marathon the week before to make his birthday cake wish come true. Three cakes in four days to be precise. Oh, the damage to my waistline, though it could've been worse had it not been for the willingness of my neighbors to take the surplus off my hands.
Well, I found myself in the kitchen the morning before, ready to bake the cakes—frosting would happen the next day, only to find I was out of baking powder. Yeah, I know, real genius, right? It was so cold out, and frankly the idea of leaving my cozy, warm apartment was not at all what I had in mind. I hadn't even had my morning coffee.
The day before, I'd been talking with a friend about what she referred to as French yeast. She had me scratching my head and doing some wacky google searches before I thought to look up the French term she used and found out it was just baking powder—from France. In the midst of my discovery, I actually paid attention to the ingredients in baking powder. Now, I'd known for a long time I could make it myself, but it's so easy to buy it already made.
So, talk about long story, made long. With this information still fresh in my mind, the figurative lightbulb went off, and I realized I could battle the single digit temperatures—factoring in the windchill, or I could be even braver and make my own baking powder. Sure, this isn't exactly the stuff suspense novels are made of, but the Valrhona cocoa, King Arthur cake flour and all the butter at stake here were costly ingredients. Could my laziness possibly be rewarded with a successful chemistry lesson?
Luckily, I had all the ingredients I needed to make my concoction: baking soda, cream of tartar and cornstarch. Take a look at the cake below to see for yourself that it really worked. I even made scones with it too. Funny thing is you need three ingredients to make the one that's readily available on every store shelf. But, if you find yourself in a pinch, then rest assured, you can get a rise without braving the elements.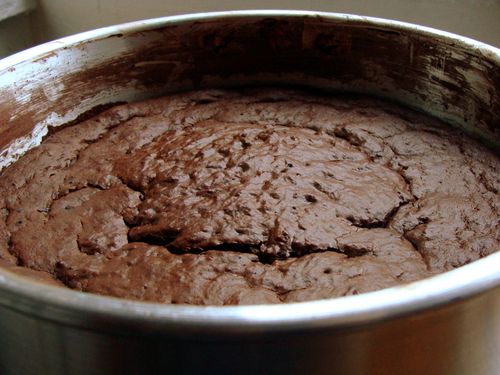 toil, toil, boil and bubble…presto cako!
Homemade Baking Powder
makes 1 tablespoon plus 1 teaspoon (or 4 teaspoons)

Oddly enough, some recipes say to use this mix immediately. Why the rush? I mean all these ingredients store pretty well, and it's not like they perform their chemical reaction as soon as they're mixed, right?

1 teaspoon baking soda
2 teaspoons cream of tartar
1 teaspoon cornstarch
Whisk all ingredients together to mix well. Use as directed in whatever recipe you are following.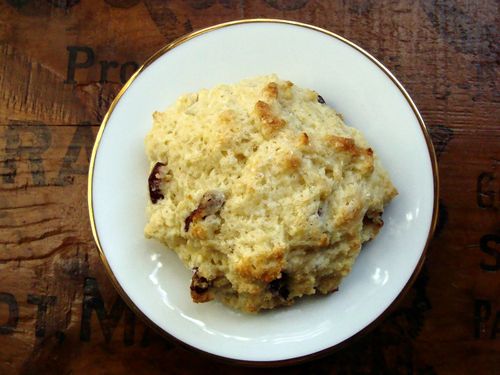 The recipe for these lemon cranberry yogurt scones are coming soon…