Salted Tahini Pumpkin Pie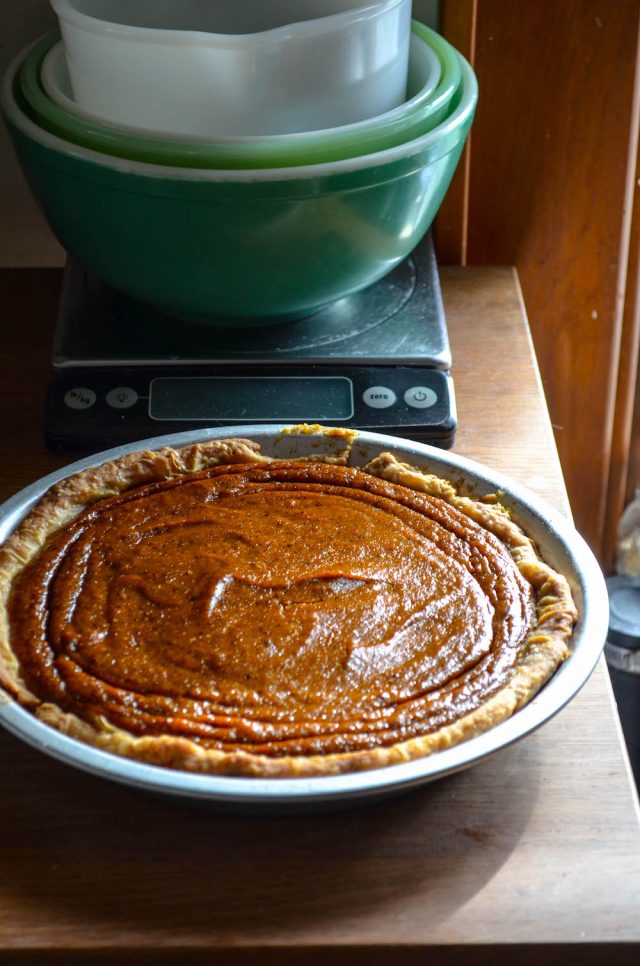 I read some place recently that Thanksgiving pies must be made the morning of, and to that I say "um, no". Some pies shine when served the same day. The vast majority, though, put their best flavor forward when baked the night before, provided they're left uncovered to cool and settle before serving the next day. Then there the pies that only get better with age, as is the case for this Salted Tahini Pumpkin Pie.
I should mention that generally a cold slice of pie makes me cringe. Am I alone in this feeling? I think I am. The exception is pumpkin pie. A cold wedge, eaten out of hand, while fumbling to close the fridge door is a wonderful experience.
Why would anyone mess with a classic like pumpkin pie and throw tahini into the mix? Inspiration came from seeing a UK blogger on Instagram add tahini to their chess pie. I'll admit, I flipped a little when I saw that, and screamed at the phone, 'but that's NOT WHAT A CHESS PIE IS!"
And then my mind immediately wandered to the idea of adding it to a pumpkin pie, which might leave you screaming at your phone "JENNIE, THAT'S NOT WHAT A PUMPKIN PIE IS" while reading this. It all comes full circle, right?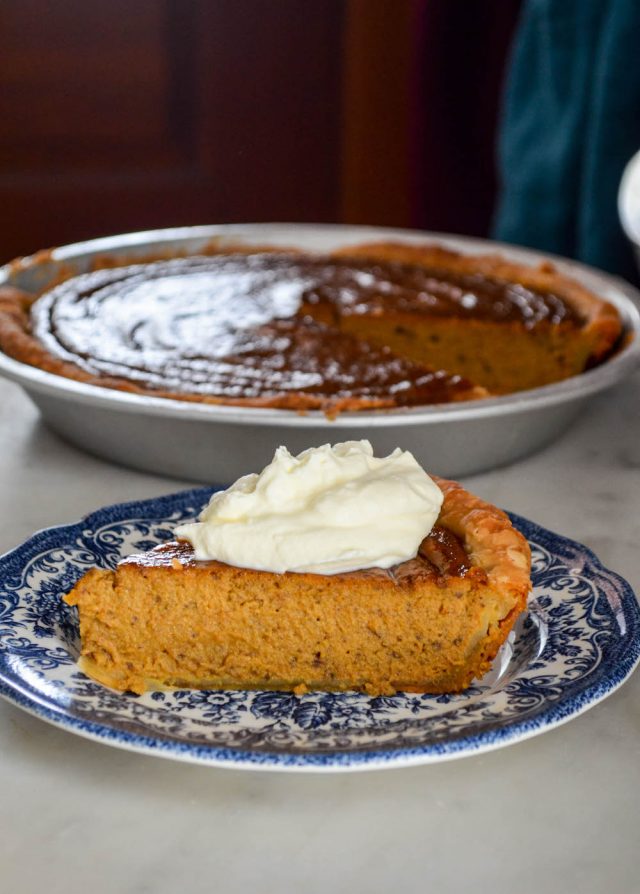 Adding tahini didn't feel too far stretch even though I'm at no loss for pumpkin pie recipes. I already have this, this, and this pumpkin pie recipe on the blog. Pumpkin, while it has sweet undertones, is a savory dish we force into the dessert or sweet breakfast column for lack of inspiration to enjoy its savory side. This Salted Tahini Pumpkin Pie is most certainly a dessert, but it is not overly sweet. I like to think it's perfectly balanced, made mostly with honey, and then a touch of sugar to tame the tahini.
If you wanted to swap out the pumpkin with pureed butternut squash, and pass it off as pumpkin pie, that would work, too. You're secret will be safe with me. I threw a suggestion in the headnote for making a tahini version of my vegan pumpkin pie. Full disclosure, I've not tested it this way, but my years of experience in the kitchen lead me to believe it'll work out nicely. Send me a note if you give it try?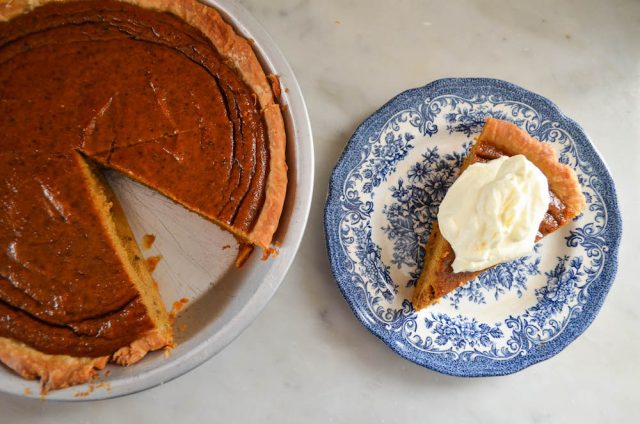 A word about the pie crust. People always ask if I pre-bake my crust for pumpkin pie. I usually never do, but decided to give it a try this time since everyone swears it helps the inner layer of crust stay crisp not soggy. I didn't see any noticeable difference, aside from the 25 minutes I lost pre-baking my crust and waiting for it to cool. I guess to each their own, yes?
One trick I swear by when it comes to a crisp bottom, though, is always, always, always bake your pie on the lower third rack of your oven. The close proximity to the heat, at least when using a gas oven, ensures the crust bakes evenly all around–meaning no soggy bottoms.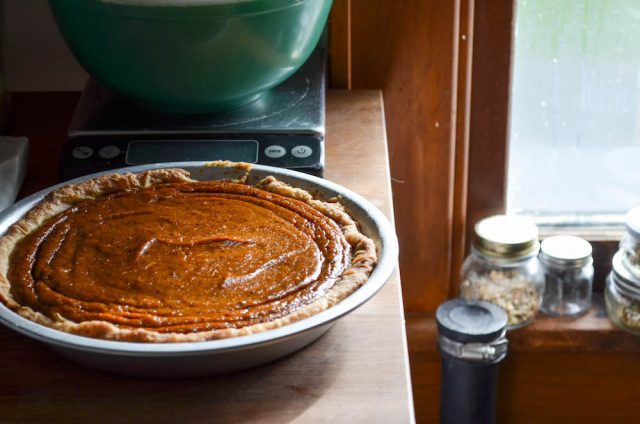 Need pie crust inspiration? Try one of these.
Still planning your Thanksgiving Menu? Click here now.
This recipe is now part of my new site, Simmering. It can be found here.
SaveSave