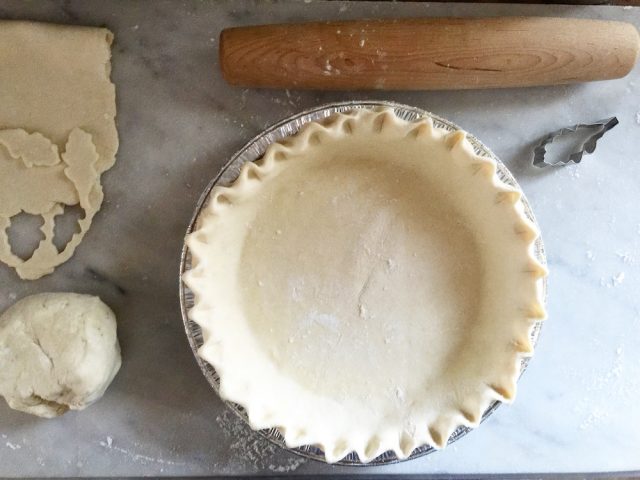 A few weeks ago I experimented with making vegan pies, so naturally a vegan pie crust was a must. In the summertime, fruit fillings are a vegan no-brainer. Come Thanksgiving, though, two classic recipes need some rethinking: pumpkin pie and pecan pie. I'll get to those recipes shortly. Right now, it's all about this Vegan Perfect Pie Crust.
I'll preface that the real deciding factor here is going to be the butter substitute you choose. I developed this recipe using Miyoko's Kitchen vegan butter. It's hands down the very best non-dairy butter I've ever tasted, almost mind-blowing how it mimics the taste of real butter. Plus, it produced the flakiest crust. As with all of my perfect pie crust recipes, this Vegan Perfect Pie Crust doesn't need any chilling time. You make it, roll it, fill it, and bake it. It's really that easy.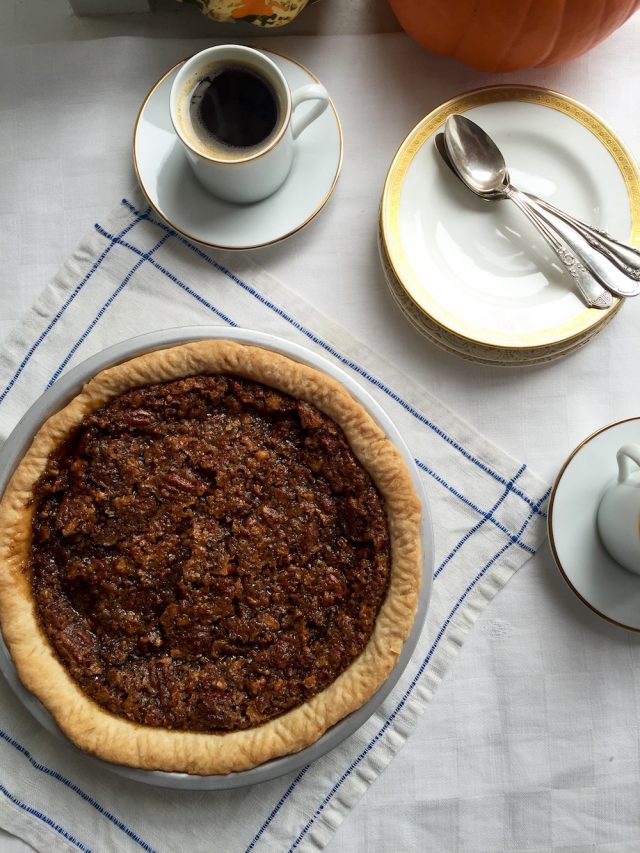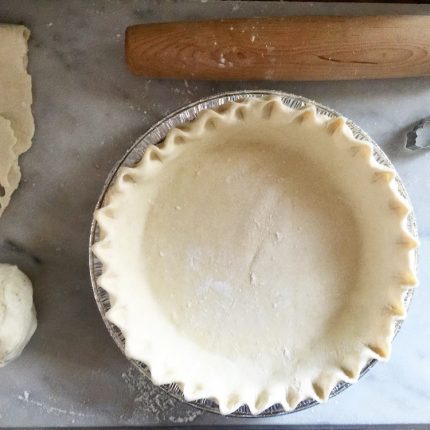 Vegan Perfect Pie Crust
Ingredients
2

cups

300 grams all-purpose flour

1

teaspoon

sugar

1/4

teaspoon

fine sea salt

12

tablespoons

1 1/2 sticks / 168 grams very cold vegan butter, cut into 12 pieces (I love, love, love this butter)

1 1/2

teaspoon

7 ml white or apple cider vinegar

4

tablespoons

45 ml ice cold water
Instructions
Add the flour, sugar, and salt to the bowl of a food processor. Pulse once or twice to combine.

Add the vegan butter. Pulse a few times, just until the butter mixes into the flour, forming a sandy mixture with some pea-sized pieces.

Add the vinegar and water. Pulse 60 to 90 seconds just until it comes together into a ball of dough. It'll start out looking like wet sand, and comes together into a ball during the last few seconds of pulsing.

Dump the dough onto a lightly floured counter. Divide the dough into 2 equal pieces, and shape into 1-inch thick, round disks. Use immediately, or wrap tightly in plastic film, and store in fridge until ready to use (up to three days).
SaveSave