Whole Wheat Perfect Pie Crust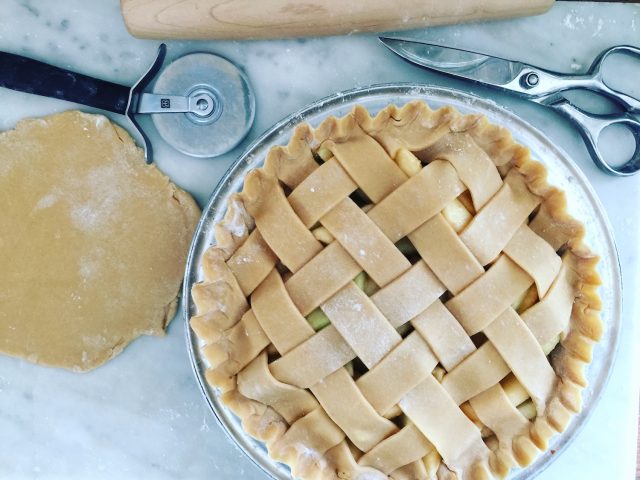 Making a pie a day (mostly) for a year gives you perspective. It also becomes very inspiring, and connects me back to the reason I love to cook—to connect with people. Food, and cooking, is a language unto itself. I think about the conversations C's mother and I used to have, her speaking only French, and me mostly, and I mean mostly, English. Yet, it was never a struggle getting a recipe. We somehow managed to figure it out. 
So, as I continue with this little pie project, I'm thinking beyond my comfort zone, or more correctly said—beyond my general taste profiles. I've played around with whole grain crusts in the past, but they've never been a favorite of my girls, so I didn't dabble too much. Then someone asked recently on Instagram if I had a whole wheat crust, and that was all the inspiration I needed to get cracking on it. This is the entry level approach, and an almost-mirror image of my all-purpose flour Perfect Pie Crust, with one exception.
The all-purpose flour is replaced with whole wheat pastry flour, an even swap, making it very easy to transform my favorite crust into a whole grain version. I've also been playing around with rolling out crusts, wrapping them in waxed paper, then rolling them up, and storing in the fridge.
No more need for store-bought crust in a pinch! This is a great way to use up the ends from all the trimmings, too. I've found I'm left with enough to make a mini crust, which is perfect for an individual pie.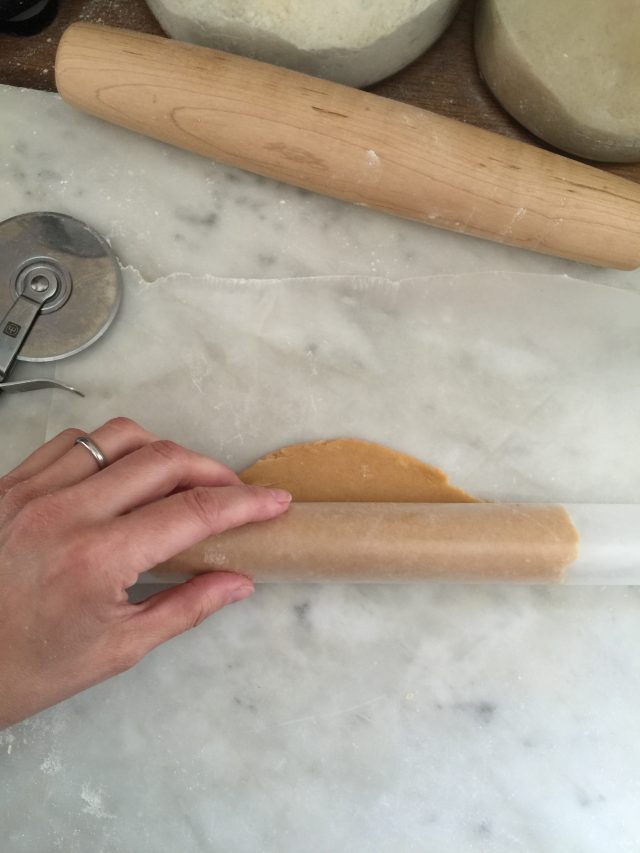 This Whole Wheat Perfect Pie Crust paired beautifully with a Salted Honey Maple Apple Pie I made earlier in the week. I can't wait to share more details about that one with you. It was one of the best apple pies I've ever tasted (and made). Completely different from my normal, no-cinnamon rule, and there are no refined sugars, which felt like another wonderful achievement. I'll post that recipe soon, but for now it's time to run, and get baking at the restaurant. Be back in a bit.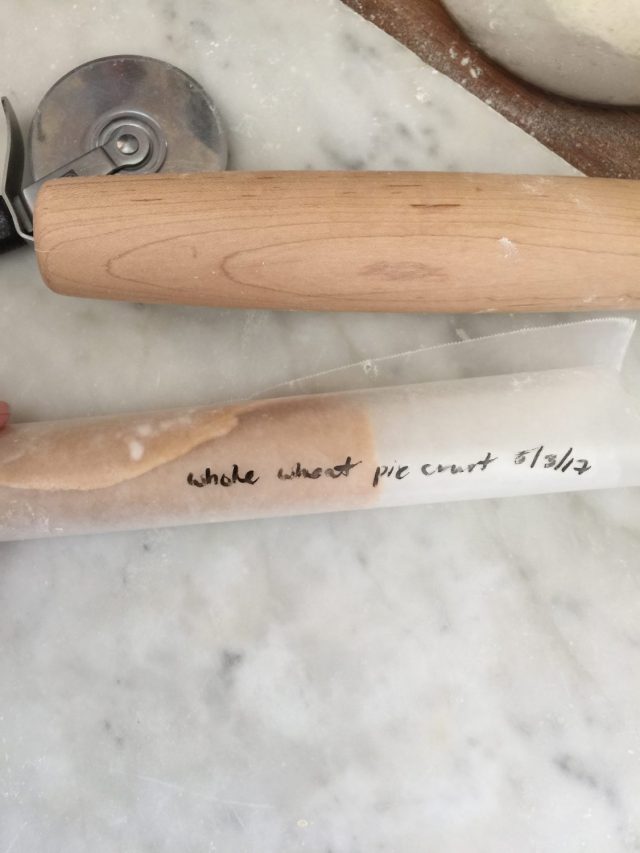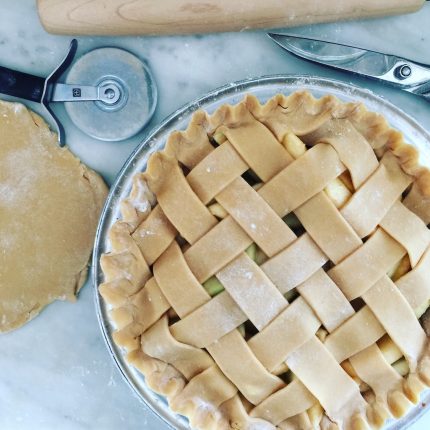 Whole Wheat Perfect Pie Crust
Ingredients
2

cups

300 grams whole wheat pastry flour

1

teaspoon

sugar

1/4

teaspoon

fine sea salt

12

tablespoons

1 1/2 sticks / 168 grams very cold butter, cut into 12 pieces (24 if doing by hand)

1

large egg

cold

1 1/2

teaspoon

vinegar

7 ml (white or Apple cider NOT red wine or balsamic)

3

tablespoons

45 ml ice cold water
Instructions
Add the flour, sugar, and salt to the bowl of a food processor. Pulse once or twice to combine.

Add the butter. Pulse a few times, just until the butter mixes into the flour, forming a sandy mixture with some pea-sized pieces.

Add the egg, vinegar, and water. Pulse 60 to 90 seconds until it comes together into a ball of dough. It'll start out looking like wet sand, and comes together into a ball during the last few seconds of pulsing.

Dump the dough onto a counter (no need to flour unless you're using the dough immediately, but note that this dough also doesn't require any chilling time). Divide the dough into 2 equal pieces. Shape into 1-inch thick, round disk. Wrap tightly in plastic film, and chill up to 3 days.