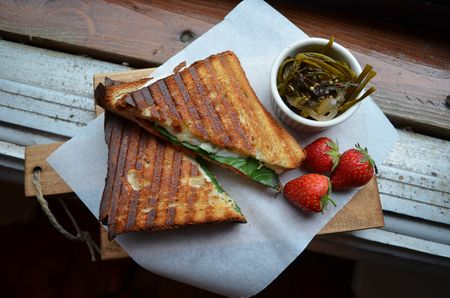 Yes, I'm counting the days again. Panic set in last week, and I'm back to playing that number game. Soon it will be nine months. I know—it made me gasp for breathe too. It seems inconceivable. I find myself staring at his pictures lately, recalling memories, and they seem to have this blurry haze around them. I look at our wedding photo, and think "gee, that girl looks really happy".
And yet that girl used to be me.
I used to polish my nails sheer white. Now I choose brooding, dark shades of bing cherry.