favorite christmas breakfast recipes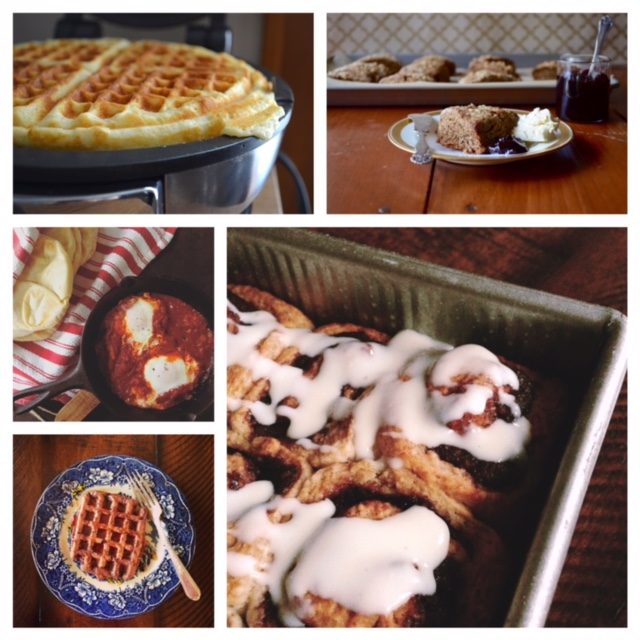 T-minus two days until Christmas. While I'm fine with it not being a white one, since there's lots of driving to be done, I would've loved a little cooler weather. We have baked ziti on the menu for Christmas Day, and I may need to run the air conditioner in order to turn on the oven. There's still some baking to be done today, the kids presents left to wrap, and a last minute run to Whole Foods to pick up shrimp to make shrimp cocktail for tomorrow night. But on Christmas Day, I hope to curl up with a book, and decompress a bit before getting in the car to drive to New Jersey to celebrate our first Christmas with my guy's family. With that in mind, I'm going to keep Christmas breakfast on the simple side. The great thing about most of my recipes, is that they come together pretty effortlessly. If I decide on waffles or scones, I can mix all the dry ingredients the night before, then just add the wet ingredients in the morning (note to self: remember to buy bacon at Whole Foods). And if I veer in a savory direction, eggs require little energy. Here's a few more of my favorites recipes for a relaxing Christmas morning, in case you're looking for a few ideas of what to make.
I'll be sharing a special Christmas Eve Thankful Thursdays post tomorrow, so keep an eye out for it (and here's the link if you want to subscribe to my emails). Merry Christmas to you all. May the day be filled with love and peace.
For the breakfast bread basket:
Peanut Butter & Chocolate Cinnamon Buns
Savory meets sweet:
On the savory side:
Broccoli Rabe & Fresh Ricotta Frittata
Arugula, Tomato Jam & Parmesan "Eggy"