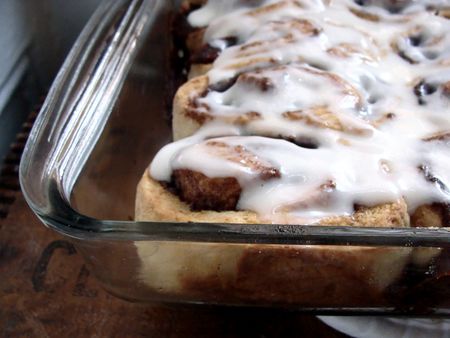 I was supposed to serve these cinnamon buns at my holiday party this weekend. Then realizing that this would be the last time to bake cookies ever at auntie's house in New Jersey had me rethink things.
I know nothing is forever. I've lost too many people I love to understand the harsh reality of that fact of life. While I can't preserve ol' auntie in a jar like my summer harvest, I can add one final memory of holiday baking to end a very poignant chapter in both our lives.
Our ritual started 10 years ago or so. In the midst of recovering from some very personal surgery, auntie announced she wouldn't be able to do her annual baking extravaganza. She simply didn't have the physical ability. I wasn't going to let something like major surgery stand in the way of a perfect 30+ year record of peanut butter bon bons, sugar cookies, butter cookies, and taralles.
This was life before children, so packing up and taking off for the weekend could be done at a moment's notice. In less than 48 hours we made more than 120 dozen cookies, baked one tray at a time in an oven the size of one you might find in a dollhouse. All from scratch.
Kim would be happy to know I wasn't as crazed about flour flying back then, and certainly had my share covering the floor and my hair. We were in mass production mode, I rolling, cutting and decorating, as auntie stood, yellow recipe book in hand, creaming pounds of butter and sugar.
My feet ached, and my arms never looked so good. It was a tradition we kept up for years, and that also suffered a few set backs as I had the girls. There was even a year I skipped because, as what happens in any real Italian family, passions fly and pride gets in the way of an apology.
What an ass is all I can think. That's one extra moment I could've had, and I let it slip away.
So this weekend, I'm going to put one last memory in my files. Isabella is old enough to hopefully reflect on them as she grows up, and for Virginia, there will be plenty of pictures. Together we will preserve the memory of a little kitchen that could, and a woman who gave me a deep love for baking.
I know it's just Florida, and she'll be back for visits, but it's just one more reminder not to take these moments for granted. They are all fleeting, and a necessary means of survival in this unexpected game called life.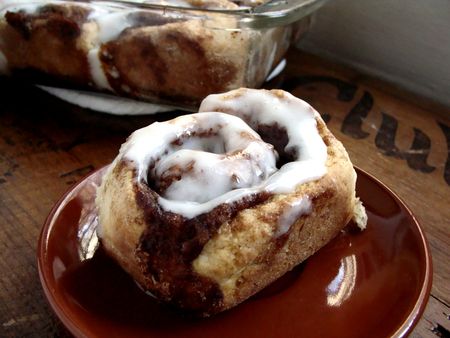 foolproof cinnamon buns
makes 16
inspired by Cook's Illustrated
Preheat oven to 425ºF. Combine filling ingredients in a small bowl and stir with a fork until blended; set aside.
To make the dough, whisk together the flour, sugar, baking powder, baking soda and salt in a deep bowl.
In a separate small bowl, whisk together the buttermilk and 4 tablespoons of the melted butter. Pour over the dry ingredients, and stir together with a wooden spoon until it forms a scraggly-looking dough. Knead a few times until it becomes smooth, then divide into two equal portions.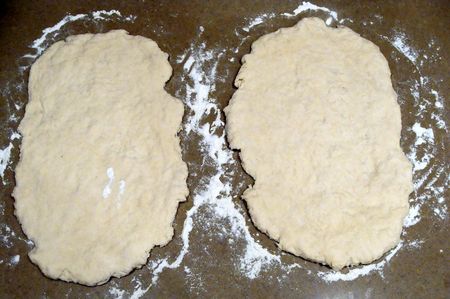 On a lightly floured surface, gently press each piece of dough into a 12-inch by 8-inch rectangle (you can use a rolling pin if you feel more comfortable). Sprinkle an even amount of cinnamon-sugar filling over each flattened piece of dough, leaving a 1/4-inch border. Gently pat the filling into dough with your fingertips. Roll each filled dough into a log starting from the longest (12-inch) side nearest you. Pinch ends closed. Cut each rolled log into eight equal pieces, you should have 16 rolls in total now.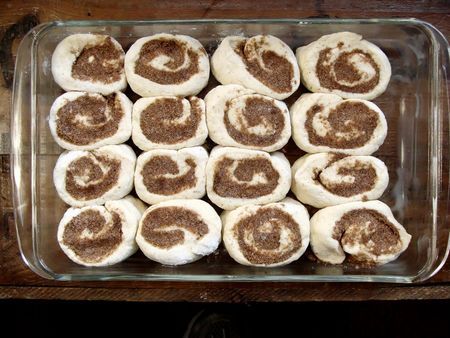 Using a pastry brush, coat an 11-inch by 8-inch rectangular glass or ceramic baking pan with 1 tablespoon of the melted butter. Arrange cut rolls in the pan, and press down with your hand to flatten slightly. Brush tops with the remaining melted butter. Bake for 20 minutes, or until golden brown and filling is bubbling from the top. Let cool in the pan on a wire rack for five minutes.
Meanwhile, to make the icing, use a fork to mash the cream cheese and confectioners' sugar together into a paste. Whisk in the buttermilk until it forms a smooth icing. Drizzle over cinnamon rolls and serve immediately.