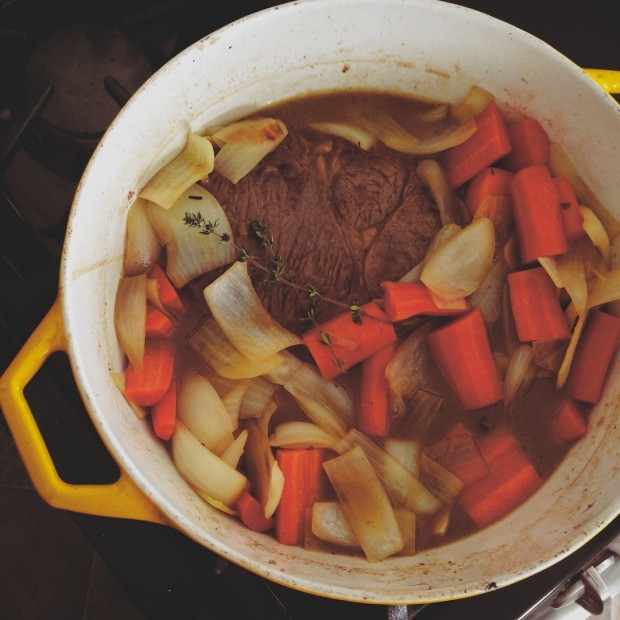 Pot roast. It doesn't seem like much. The cut alone, chuck roast, is a humble hunk of meat. It needs time, and patience, to be rendered tender. Some aromatics, a helping of sweet vermouth, and homemade stock, and in a few hours you have a pot of meat, tender enough to release it's hold with the the poke of a fork. It's a meal filled with depth, a heartiness only the tenets of low and slow can yield.
Pot roast is kind of like love. Time isn't of the essence; it's the foundation of it all. A few key ingredients, thoughtful, yet unfussy technique, and don't over think it too much.
It makes sense that this was the first meal I made for him.
I first heard about him two and a half years ago. A friend and I were making our way from the W Union Square to an event in midtown. Julia told me there was this really great guy I had to meet. I'd just come back from Paris, though, and had reconnected with C. We knew each other from my restaurant days. Simply said, it wasn't time for us. Not, yet. Life still had some simmering in store for me. Continue reading »