Honey Lemon Poppy Muffins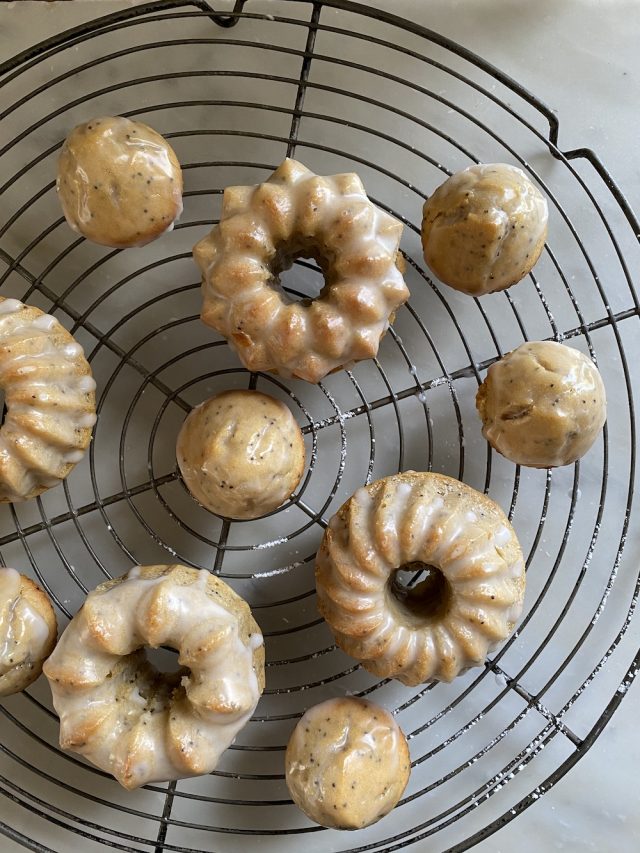 I hadn't planned to bake when I woke up Monday morning, but 10 minutes after splashing some warm water on my face and popping in my contacts I found myself gathering ingredients to make these honey lemon poppy muffins. Five minutes later they were in the oven.
Even more surprising was the inspiration to bake the batter into these pretty little cakes. Maybe it's the topsy turvy feeling of our world right now—but I can't think of any other reason why it never occurred to me to bake muffins in fancy molds and call them breakfast cakes. I'd bought this mini bundt silicone pan last December and never got around to using it. Clearly, there was no time like the present on Monday morning.
I dipped them still warm from the oven in a lemon icing made from confectioners' sugar, lemon juice and water. I didn't include that bit in the recipe below but rest assured it's easy enough for you to wing it. Start slow when adding the liquid. I usually begin with about 1 teaspoon liquid to 1/4 cup confectioners' sugar, and scale up from there depending on how much icing I need. You can also adjust the liquid depending on how thin or thick you prefer your glaze. I wanted a thin,  mostly transparent glaze that wouldn't hide the pattern of the cake molds. Not too thin or watery, though, or else it'll soak into the cakes. The icing should glide off the spoon, swirling into a rippled puddle. Coating the cakes or muffins while hot helps the glaze adhere to them and dry to a glossy finish.
I love this honey lemon poppy muffin because aside from the glaze (and you can surely omit this step, too), there's no refined sugar—honey is the sole sweetener. It's also an easy one-bowl muffin recipe. Easy to mix, easy to clean up!
Should inspiration strike as berries come into season, feel free to add a handful to the batter (these are actually an adaptation of my honey blueberry muffin recipe!). If you foraged violets to make my violet syrup, you can add that in addition to lemon juice when making the icing for a lavender-hued tint, or even add some to the batter.
Use the recipe minus the lemon and poppy seeds as a base to keep creating new variations depending on what you have available. Swap in orange or lime zest for the lemon, try sesame seeds in place of poppy (and maybe some tahini in place of the oil?). The possibilities are really endless here.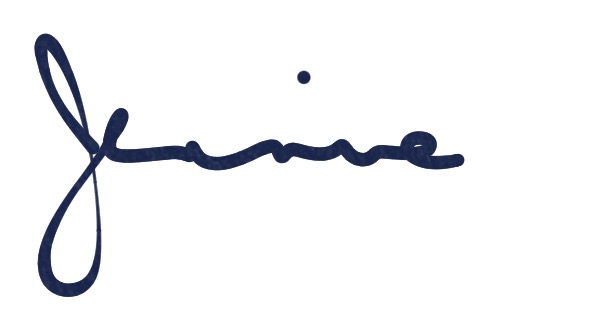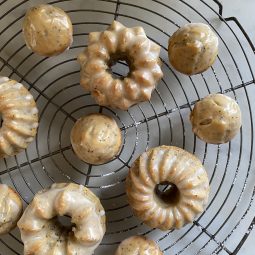 Honey Lemon Poppy Muffins
Keep in mind the yield will depend on what kind of mold or tins you use to bake them in, and that will also affect timing. Mini muffins will take about 15 minutes. Please read the post for notes on the molds I used in the photos. P.s. if you don't have creamy churned honey, regular honey will do!
Ingredients
1

large egg

¼

cup

60 ml grapeseed oil

3

tablespoons

60 grams creamy, churned honey

Freshly grated zest of 1 lemon

1 ¼

cups

150 grams whole wheat pastry flour (all-purpose will work fine, too)

2

teaspoons

poppy seeds

1 ½

teaspoons

7 grams baking powder

Pinch

of sea salt

6

tablespoons

90 ml milk (or your favorite dairy-free milk)

1 ½

teaspoon

freshly squeezed lemon juice
Instructions
Preheat the oven to 350ºF. Grease a muffin tin (6 to 8 cup) or mini cake molds, or line with parchment cups.

In a medium bowl, whisk egg, oil, honey and lemon zest until combined.

Add the flour, poppy seeds, baking powder, salt, milk and lemon juice, and whisk until blended and there are no lumps.

Evenly spoon batter into the prepared muffin cups or molds. Bake until golden and center springs back when gently touched (you can also use a metal skewer test for doneness), about 25 minutes.