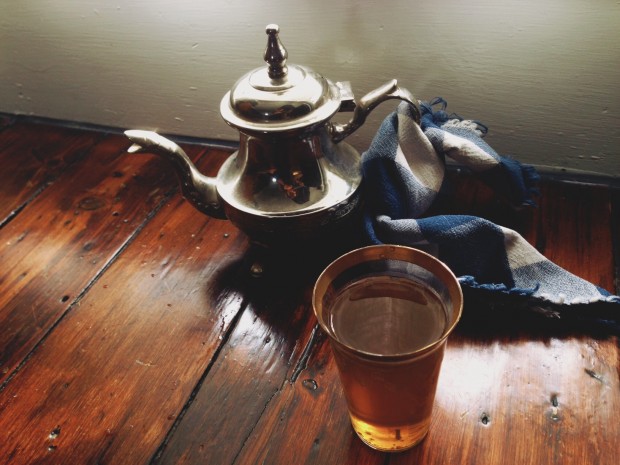 I love everything about coffee; the ritual, the scent that fills the air as the oils release while the beans grind. The aroma that wafts up the stairs, as it brews on the stove top. The way the steam tickles my nose, as I bring the cup to my lips.
It happens every few months, though. I wake up, and no longer feel an affinity for my usual temptress.
For weeks, I'd been craving Moroccan mint tea. Mint usually a hardy herb, can't survive this past winter unless taken indoors. Mine is a shriveled pot of twigs on the front stoop. I'm not particularly worried because I know it will come back. Past years have taught me that while winter batters it into submission, spring has a way of reviving it. That mint plant is quite special, too. It's a holdover from my old apartment, and my old garden, the one I shared with Michael. Each leaf I pluck connects me to my past. It may be dormant now, but it will soon awaken to a new season.
The last two and a half years have felt a lot like the cycles of that mint. Grief is a never ending marathon, the emotional hurdles a bit further apart as time passes. The height of the hurdles, however, seems to get higher. The energy required to jump them, feeling almost insurmountable. Almost, but not completely.