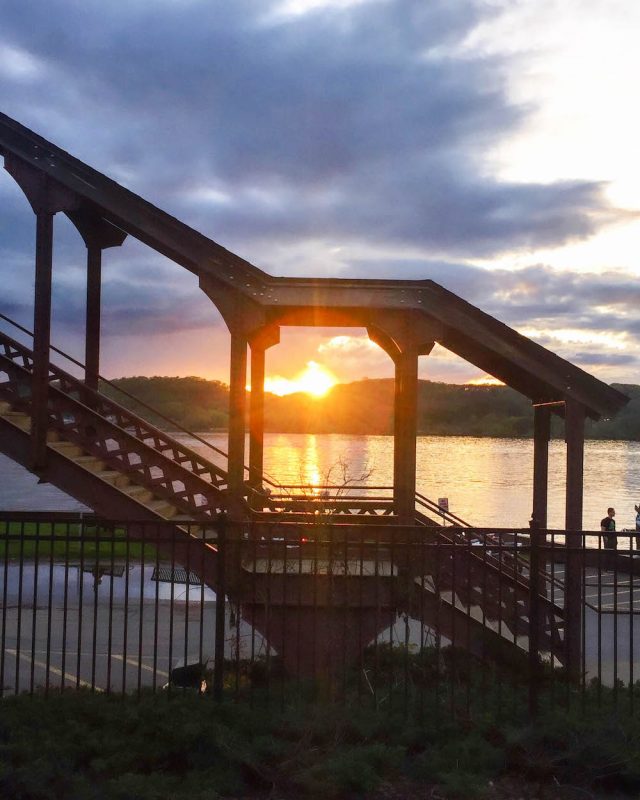 I think a few of you might find comfort in this today (an old story but one I revisit often). Loss never goes away. Loss never gets easier. The scars it leaves are embedded in our soul.
But, we can learn to live with it in a way where the pain feels less burdensome. I talk to Mikey every day, from the moment I wake until the moment I fall asleep. I ask him for advice, for guidance, for strength. For hope.
I originally wrote this post a year a half ago, and considering today is Father's Day, a day where the girls and I need to be extra gentle with ourselves and each other, I wanted to share it again. And if he were here, we'd surely be enjoying some crispy fried chicken and creamy peanut butter pie. I might just make them today, regardless.
originally published on February 14, 2018
I'm in constant awe how the invisible dots of our lives connect us. Loss is unique journey, and yet the longing, the need for closure, which sometimes is really the desire to keep a connection open, is a commonality. Last summer, I was listening to a rebroadcast of This American Life. The theme was One Last Thing Before I Go, and part one was about a "wind phone" belonging to Itaru Sasaki in Otsuchi, Japan.
Sasaki set up an old English phone booth up on his property, a line connected to nowhere, the cord wrapped up and tucked behind, as a way to stay in touch with his deceased cousin. After the tsunami that hit Japan in 2011, leaving 19,000 people dead, some who lost loved ones began making pilgrimages to the phone booth.
Click here to continue reading this post.