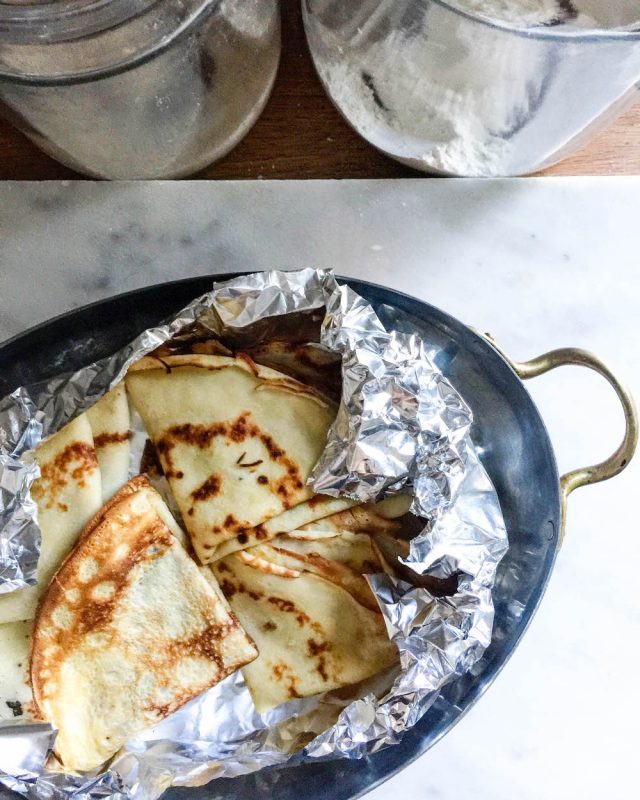 Every first is a last.
Conversely, every last is a precursor to a first, proving life is a series of beginnings and endings. We're constantly starting and stopping something whether we're conscious of it or not.
We wake. We do. We sleep.
Repeat.
It's everything that happens during the "we do" phase that's really the new part of it all, and yet we put so much value in the transitory phases of where the action begins and ceases.
Another school year is unfolding, Isabella began 11th grade, and Virginia 6th this past week. I've never been one to obsess over first day photos. I mean this in no rude way. I've just always known my kids aren't fans of taking them, and would rather record the moment of how they look going into school in my memory rather than through a lens.
So, instead of first day of school photos, I took first day of school crêpe photos. Making crêpes became a part of my back to school routine a few years ago. I never really planned it that way, it just kind of happened.
I could tell jitters were high this year. We had  quite a few leftover. I'm not even sure Virginia ate one, though I saw faint smudges of nutella on the dish I set at her place on the table. Isabella hurriedly ate one before her new-to-me habit of putting on eye liner, and grapped one more from the tray as we walked out the door.
As we strolled along campus to their classrooms, I handed out lemon-sugar and strawberry jam filled crêpes. If Michael were there, he would've teased me about being an overachiever, but really the only achievement to be had was not crying until well after they'd be dropped off, and I was in the car driving home.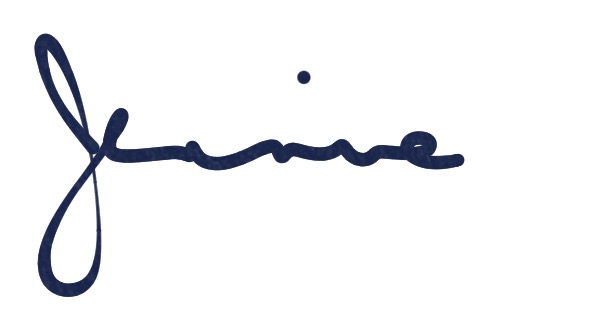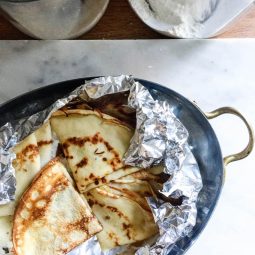 Homemade Crêpes
A few things to know before you get started. The whole process is easy but takes time, unless you're cooking with more than one crêpe pan. Allow yourself 30 to 40 minutes from start to finish. You can serve these "to order" as they come out of the pan, or as I do, cook the whole batch, and store them on a plate covered with foil to keep warm until they're all ready to serve. Also, it only took me 10 years of making crêpes to have every single one come out perfect! No joke. The first one is usually always a throw away, but this last time not a crêpe was sacrificed. The point here is that practice makes perfect. Don't be hard on yourself as you learn to make crêpes the first few times. Leftover crêpes can be stored in the fridge, too, and make a great substitute for bread to use for school or work lunches. p.s. if you don't have a crêpe pan, a non-stick skillet will work, too, but I love my crêpe pan, and find it's been a worthy, relatively inexpensive investment.
Ingredients
For crêpe batter:

2

large eggs

1 2/3

cups

400 ml milk

1 1/4 - 1 1/2

cups

170 - 200 grams flour

Few thick pinches of sea salt

4

tablespoons

butter

melted

Fillings:

lemon wedges

granulated sugar

assorted jam

jelly or nutella
Instructions
In a large bowl, beat eggs. Add milk and butter; whisk until well blended.

Add 1 1/4 cups flour and salt; whisk until smooth,and there are no visible lumps of flour. Batter should lightly coat back of a spoon; if too thin, whisk in remaining 1/4 cup flour. Let sit 5 to 10 minutes to thicken slightly.

Meanwhile, gather a dish and piece of foil.

Heat a crêpe pan over medium until a few drops of water dance across the surface. Ladle batter into pan (a scant 1/4-cup full for an 8-inch pan), and swirl until it thinly coats pan all the way to the edges. Cook until golden underneath, then flip and cook until golden underneath again, 1–2 minutes per side.

Serve hot, or place on a plate covered with foil to keep crêpes warm while you finish cooking all the batter. Serve with fillings of your choosing.