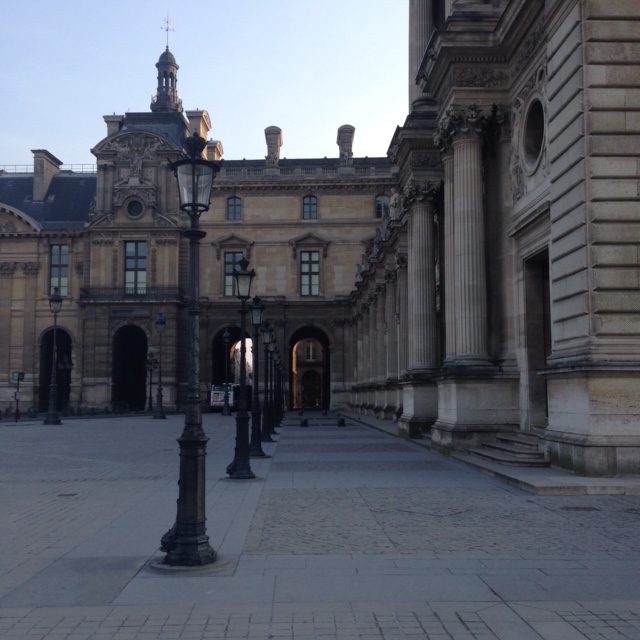 I was cooking dinner last Friday when my phone beeped with a message from one of my best friends. It simply said "What's happening to our city?". I jumped onto Facebook to see what was going on, expecting it to be something related to NYC, only to see the news of the attacks in Paris. I'm still processing it all. The reality of the world in which my girls are growing up makes my heart ache. Four years ago, we retreated to Paris. It's where I fulfilled a father's promise, and resolved to keep on living, and dreaming.
As we gathered around the dinner table tonight, offering our thanks and appreciations, my guy said it simply, yet perfectly—he was thankful to be sitting with the people he loved, all of us safe and sound. Now more than ever, in a season where the lines between wants and needs are so easily blurred, let's remember that kindness, love, and generosity of heart are the best gifts we can share with each other.
I originally wrote this post a few weeks ago, intending to share it then. But posting about Thanksgiving on the heels of Halloween felt amiss. Walking through stores last week, decked out with Christmas decorations, a few even echoing Christmas carols through the aisles, I felt confused. Now that it's November 16th, my mind is thinking more about next week's Thanksgiving dinner. I get to meet my guy's mom, for which I'm very excited, and a bit nervous. 
I have dreams of planning the perfect Thanksgiving menu, and my kiddos not having any meltdowns (they seem to be in plentiful supply these days). The reality is I'll likely wing it, as I do every year. He loves making lists, though, so I suppose there will be some degree of thinking ahead to our first holiday together.
The girls and I have much for which to be thankful this Thankgiving. It's been a struggle these last few years trying to find purpose during the holidays. Purpose not in myself, but in the meaning of it all. Last week, I began to feel excited at the possibilities. I even had a family ornament made for us at the local mall. Together, we will make new memories, and give new meaning to the holidays, as we build this new life and family.
In thinking about what our menu will look like, I pulled together some of my favorite Thanksgiving recipes from the last eight years for all of you. Crazy as it sounds, I start the day baking a batch of my warm, icing-slicked cinnamon buns. Quite the decadent start to a day of marathon eating, but the gentle kneading of the dough, and shaping of the rolls is a meditative way to begin a long day of cooking.