Sima, a refreshing summer drink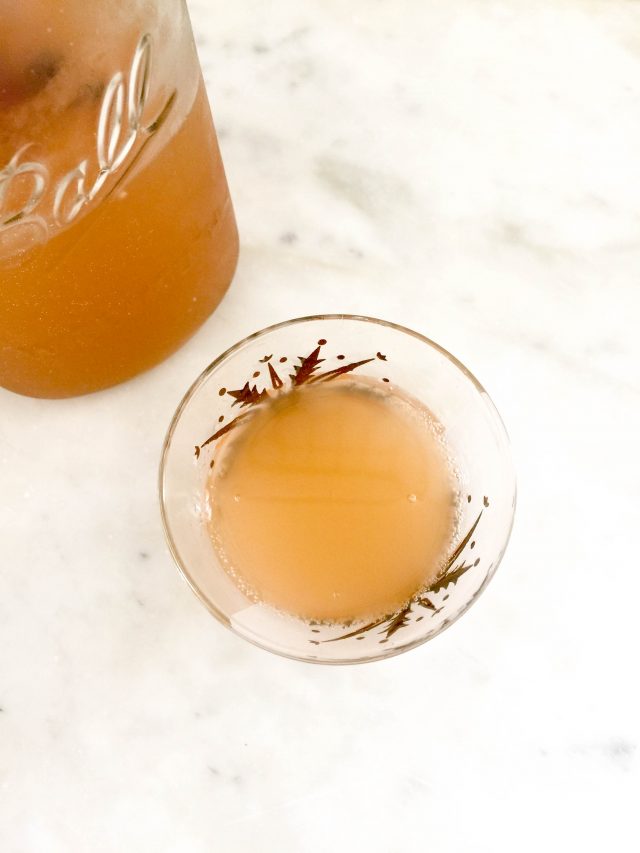 I woke up on May 1st curious about the origins of May Day. Early celebrations have been discovered as far back as 240 B.C., and are related to springtime renewal rituals. The more common celebrations today are tied to International Workers' Day. Today being June 1st, you're probably wondering why I'm even talking about May since it's in the rearview mirror now. I'm mentioning this now so you can plan accordingly for next year, but also so you can get tinkering with your first batch of Sima for the summer.
What is Sima? Well, after some very brief search (what did we do before Google?), I discovered a part of my own family history would reveal itself in trying to learn about traditional May Day foods. It began with a test batch of Tippaleivät, a fried dough, somewhat similar to funnel cake, just a little smaller to resemble birds' nests that are commonly served in Finland on May Day, at Vappu celebrations. It is generally paired with Sima, a refreshing, faintly bitter, sparkling lemonade.
There's actually not a whole lot to elaborate on in the family history department, except that my maternal grandmother was Finnish. I'm not sure if she was first or second generation, whereas I know my father was first generation Flemish from his father's side, but that is neither here, nor there. I imagine that somewhere back a generation or two I had family that enjoyed making, and drinking Sima.
Sima is an offshoot of mead. Whereas mead was made using honey and water, Sima replaces the honey with sugar. It's a yeast & sugar fermented drink, so it's alcoholic, albeit only a trace amount, so no worries about letting children enjoy it, too (though mine do not like it). Little did I know that I had a recipe just waiting for me to test on my bookshelf.
A couple of years ago I found a 1972 copy of The Finnish Cookbook by Beatrice A. Ojakangas. I picked it up, knowing I'd one day get around to exploring this side of my cultural history. It turns out Sima is not something you can just whip up, and serve immediately. Since it's a fermented drink, it takes time for the yeast to do its work. It is a summertime drink, though, so while it wouldn't be ready to enjoy on May Day, I still decided to give it a go.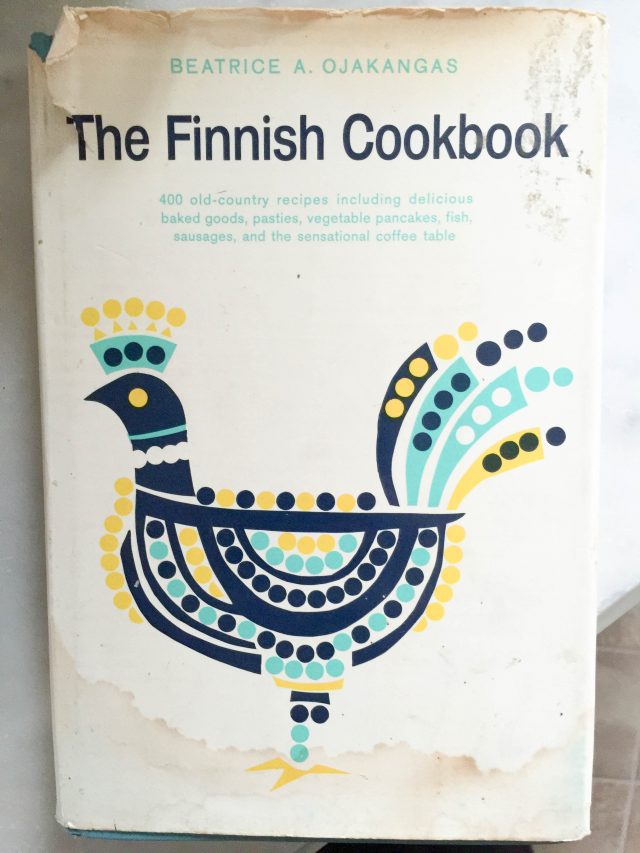 Some Sima recipes, as Ojakangas', call for a short fermentation and chilling before serving. In theory, you can enjoy an icy cold glass of Sima (and it must be served cold!) in 2 to 3 days' time. After working my way through my first batch, I agree with those who say it should be allowed to rest a bit longer, as much as a month.
In the beginning, Sima can be a bit bracing, at least if you've never tasted anything like it before. The bitterness almost slaps you from the first sip. I didn't let that deter me, and pushed it to the back of the fridge, revisiting it once a week.
By week three, the Sima took on a softer edge. The bitterness was still there, but in a pleasing manner, not aggressive as it was just a few days after it had been made. May Day may be long gone, but I intend to make a new batch of Sima so I can continue to enjoy it all summer long. An icy cold glass is the perfect contrast to a hot day, of which I'm hopeful we'll have a lot more once summer finally rolls around.
Eight Years Ago: Pistachio Cupcakes
Seven Years Ago: Date Night Mac' n Cheese
Six Years Ago: 20-Minute Marinara Sauce
Five Years Ago: Lemon Olive Oil Cake
Four Years Ago: Roasted Strawberry Basil Sauce
Three Years Ago: Strawberry Pie
Two Years Ago: Perfect Chocolate Chip Cookies
One Year Ago: Strawberry Buttermilk Cake Doughnuts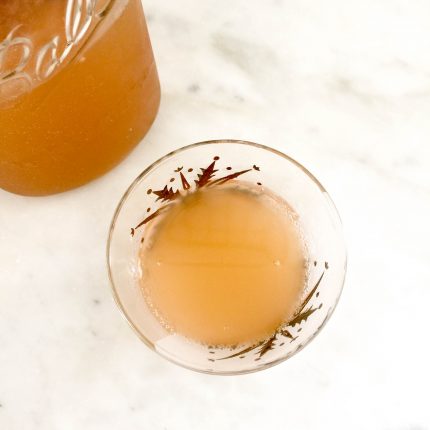 Sima, a refreshing summer drink
Ingredients
8

cups

2 L. boiling water

½

cup

brown sugar

½

cup

granulated natural cane sugar

1

organic lemon

thinly sliced

Pinch

of active dry yeast

8

raisins
Instructions
Add the water, sugars, and lemon slices to a non-reactive container (i.e. not metallic). Stir until the sugars dissolve, and let the water cool to lukewarm, about 115Fº (45Cº)—it should be warm, but not hurt when you sprinkle a few drops on your wrist.

Stir in the yeast. Let the mixture stand in a warm spot 8 to 10 hours, or overnight, until tiny bubbles appear around the edges of the container (read the notes in my original post about this step).

Strain the liquid into two 1-quart glass jars, discarding the lemon slices. Place 4 raisins in each jar. Close tightly with lids, and let stand at room temperature until the raisins have swelled, and risen to the top, anywhere from 8 hours to 2 days, depending on the temperature in your house (this is how you know the Sima has fermented enough).

Chill until very cold. Sima will keep in the fridge for at least 1 month.