My Ideal Mother's Day Breakfast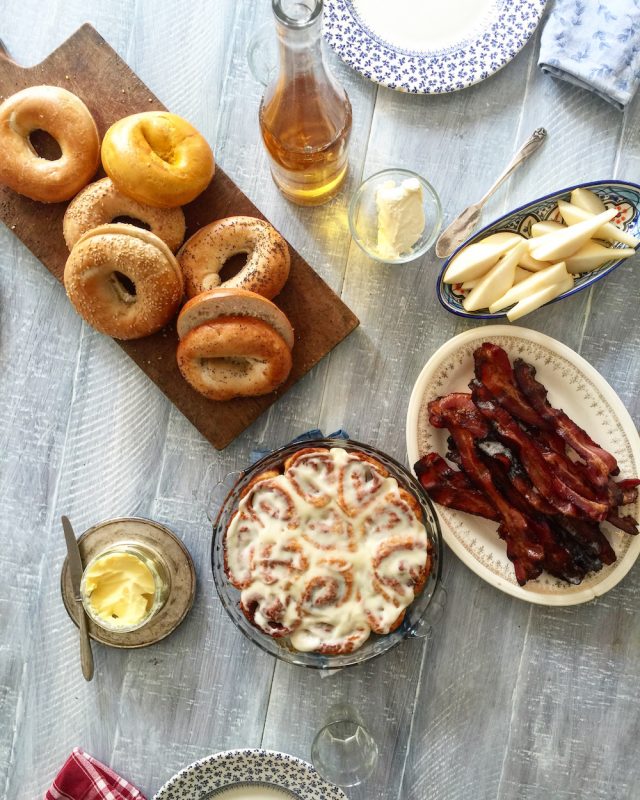 We had a bet, the girls and I. We were looking from our hotel balcony at the movie playing in the pool area. I told them it looked like A Shark's Tale, but they swore it was called A Fish Tale. I made them a bet, and said I'd give them $5 each if they were right. If it was A Shark's Tale, though, or even had the word shark in the title, they would owe me a perfect cup of coffee for Mother's Day on Sunday.
Can you believe they rolled their eyes at the price of their debt? I should confess that they usually put a lovely breakfast together for me on Mother's Day, complete with a cloth napkin, perfectly cooked toast, jam in a ramekin, softened butter (so key!), and flowers. All my years of elaborately set tables certainly pay off come the second Sunday in May.
This did get me thinking about all of my fellow mamas out there. I decided to collect a handful of recipes that your kiddos might find helpful in making your Sunday morning extra special. These are my two favorite ways to make coffee this time of year (French Press Coffee and Cold-Brewed Coffee), at least until I teach the kids how to use my espresso machine.
These breakfast recipes are all ones my own girls have made at various times throughout the year. I'd be delighted to have any of them for my Mother's Day this year.
Mother's Day Breakfast Recipes
How to Cook Perfect Scrambled Eggs