5 Sweet & Savory Zucchini Recipes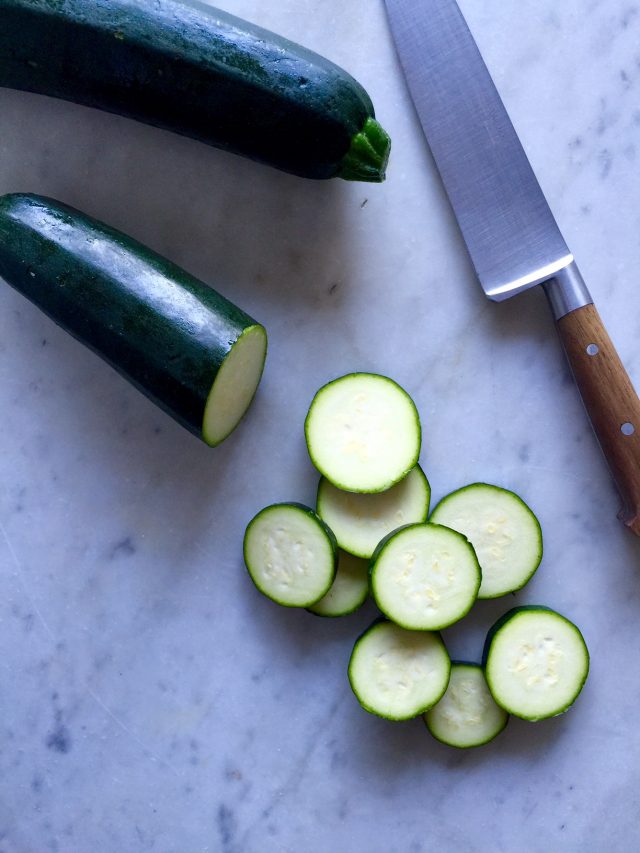 Have you ever had that moment when a word you've been writing for the better part of your life suddenly feels foreign. That is where I am with zucchini as I write these words. I found myself blinking, almost scratching my head thinking is that really how it's spelled. Perhaps it was the late bedtime last night that has my brain off to a sluggish start today.
Back to the business at hand, though. What I really intended to share with you all today was a recipe for zucchini carbonara. The boxes mounting around the apartment have gotten the better of me, though, and I cannot find my testing notes from two months ago. What a pity because it was a lovely no-carb version of one of my favorite sauces. Thankfully we're just at the beginning of zucchini season, so I'll be able to dig out my notes, and share that recipe with you in the coming weeks.
For now, here are my top 5 favorite savory & sweet zucchini recipes from the In Jennie's Kitchen archives. They show the versatility of one of my favorite summer vegetables, and its ability to go from appetizer, to entree, to dessert. I'm also including links to more zucchini inspired recipes from my friends at Food Network for this week's Summer Soiree.
Sautéed Zucchini, Almonds & Dill
Scrambled Eggs, Zucchini & Pecorino Cheese
Healthy Eats: 8 Zucchini Recipes That Won't Squash Your Summer Health Goals
Devour: Use Your Zoodle: 3 Italian-Inspired Squash Recipes
Napa Farmhouse 1885: Italian Marinated Zucchini
The Mom 100: Baby Zucchini Gratin
Feed Me Phoebe: Green Shakshuka with Zucchini, Chard and Peas
Creative Culinary: Lemony Summer Squash Bread
Taste with the Eyes: Summer Squash Lasagna with Fried Basil #glutenfree
FN Dish: 10 Recipes That Prove Zucchini Is Actually a Magic Vegetable