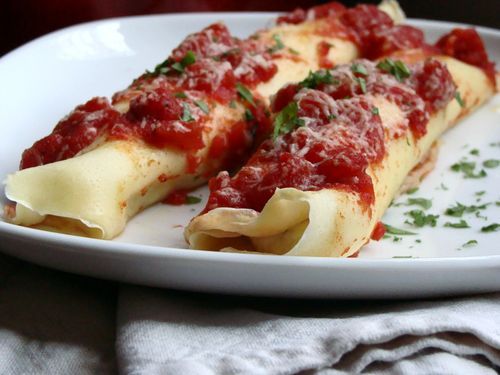 Okay, so let's be frank here, 'cause I'm never going to blow smoke", so to speak. I titled this Best Pasta Recipes because that sounds catchy for SEO purposes. The games we have to play to keep our sites relevant to the search engines. And if I'm really being honest, these aren't the best pasta recipes (SEO, bing!!!) in the world, or even that I cook. My tendency in sharing recipes here had a most definite dessert slant, though I've been trying to round that out more. One cannot live on sweets alone (trust me, I've tried hard at this one).
Simply said, these are the best pasta recipes on my site because, well, they're the only ones. SEO may be king, but I promise to always stay true to the reason I write this blog.
Truthfully, the way I cook when I'm not on the clock is more a treasure hunt, peeking into the fridge to see what I need to use up, and that often involves pasta (so take that SEO; can you tell I'm really cranky about SEO today?). You can transform leftover roasted veggies from a side into a main meal by tossing them with hot, cooked pasta. A few meager meatballs might normally mean a fight to the death, but smash 'em up, add some marinara sauce, and you've got my shortcut "bolognese". Until I record some more of my pasta recipes, rest assured that the ones I've shared here made it to In Jennie's Kitchen for a good reason. I love them. My family loves them. And well, I hope they help you all get dinner on the table, especially my 20-Marinara Sauce recipe. You'll see there's no need to buy the jarred stuff once you make it at home.
Those manicotti you're looking at are bonafide winners, too (and featured in the first Food52 cookbook!). If you prefer to keep all the recipes in one handy place, here's a link to my Best Pasta Recipes board on Pinterest. Have a wonderful weekend, everyone! And if you have a favorite pasta recipe, please feel free to share it in the comments below.
Spaghetti & Basil-Pistachio Pesto
Penne with Brown Butter, Brussels Sprouts & Butternut Squash