47-Minute Spinach Lasagna
Odd name for a recipe, I know. The name and dish itself was born from a Twitter challenge. This past Wednesday night, I wondered if I could make spinach lasagna with homemade pasta in 45 minutes. A good friend, IRL and virtually, challenged me by saying 'no way, but I'd like to see you try'. There was no turning back. In the end my husband and I enjoyed layers of creamy ricotta and sauteed spinach nestled between sheets of handmade noodles, and I was only two minutes late. Perhaps it would've gotten me disqualified on Top Chef, but in my Brooklyn apartment, the four star flavor (the Mr.'s words, not mine) elevated me to domestic diva.
My secret weapon—always have marinara sauce on hand. I make a big batch at least once a week. Equally important for the taste test is good quality ingredients. Something as simple as lasagna becomes gourmet when using farm-fresh eggs (my mom's secret to bind the layers), freshmade ricotta (creamy and rich not watery like the supermarket stuff), and farmer's market spinach.
47-Minute Spinach Lasagna
Serves 2
Over the years, I've discovered two foolproof tricks for making fresh pasta. First, always work with room temperature eggs. The second is using some semolina which adds elasticity you need to roll the dough out. You'll end up with one or two sheets of leftover uncooked pasta. Wrap them tightly in layers of plastic wrap and freeze for a later use (let thaw in refrigerator).
For noodles
3/4 cup all purpose flour
1/4 cup semolina pasta flour
1 large egg, at room temperature
1 teaspoon extra virgin olive oil
pinch of salt
For lasagna
2 cups packed fresh spinach leaves
1 teaspoon extra virgin olive oil
2/3 cup fresh ricotta
1 large egg
3 Tablespoon Parmesan cheese
Salt and freshly ground pepper, to taste
1 cup marinara sauce
8 thinly sliced pieces of fresh mozzarella
Two 6-inch by 3-inch oval casserole dishes
1. To make the pasta noodles, add flours to a deep bowl. Make a well in the center and add egg and salt. Mix with fork until it forms large pieces of dough. Gather with one hand and knead into a rough ball. Pour remaining bits of flour mixture that did not combine into a strainer or sieve. Shake over counter, reserving flour and discarding big bits left in strainer. Knead dough, working in extra flour as needed, until dough is a smooth ball but not dry; let rest for a few minutes.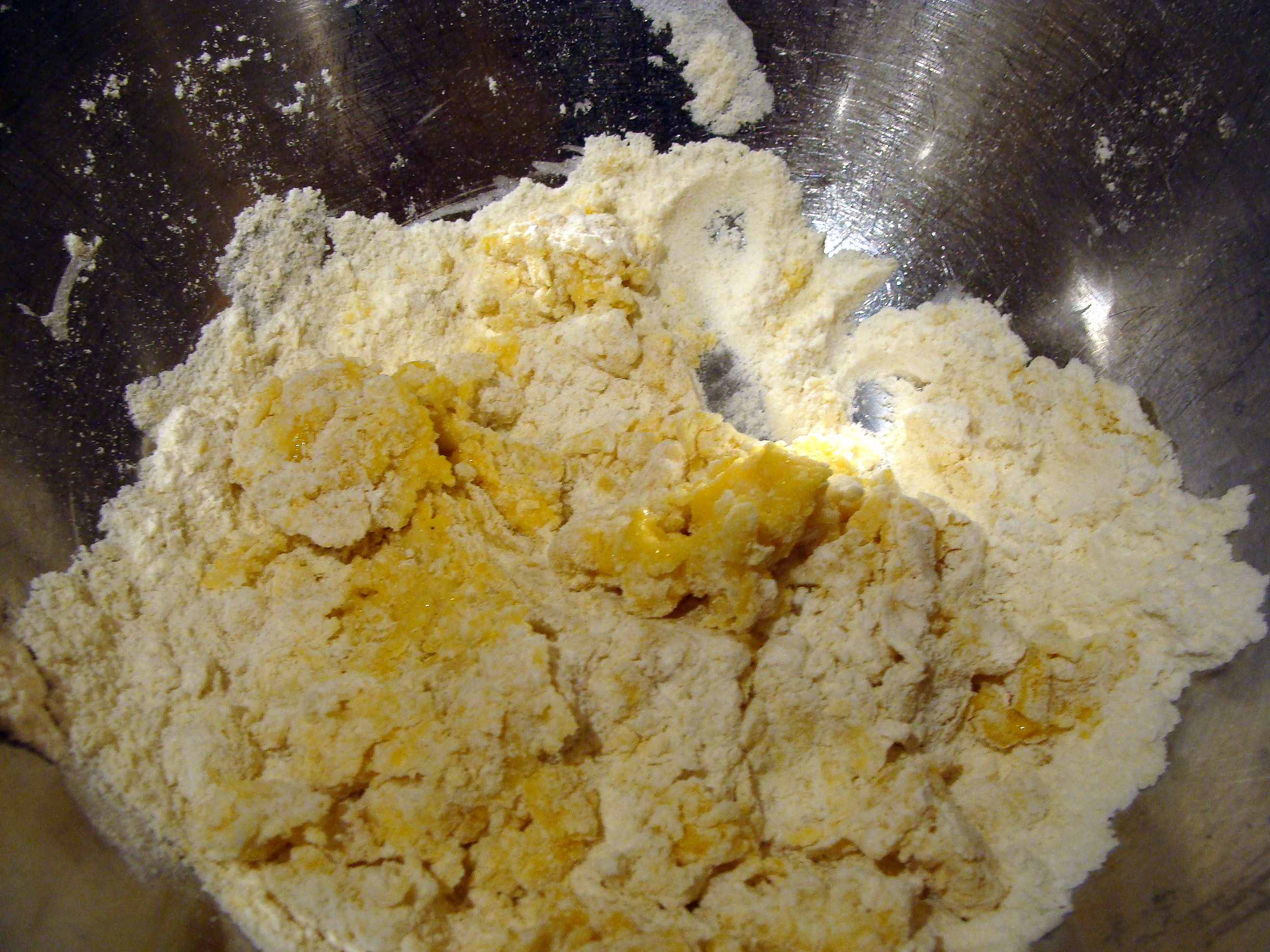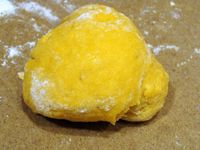 2. Using a manual or electric pasta maker (or a rolling pin if you're up to the workout—I use the Mia Cucina Atlas one my husband had in his cupboard when we met 14 years ago), roll dough into paper-thin sheets. Cut into 6-inch by 3-inch strips; set aside.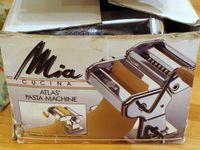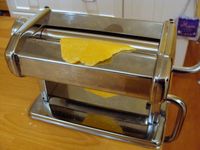 3. Preheat oven to 425º. Add spinach to a microwave-safe bowl, add olive oil, season with salt and pepper and steam for 1 to 2 minutes, until wilted (You can alternately saute the spinach in a skillet).
4. In a small bowl, beat ricotta, eggs and 2 Tbsp Parmesan cheese until just combined; season with salt and pepper.
5. To assemble lasagna, spoon 1/4 cup of marinara sauce into bottom of each casserole dish. Place one sheet of pasta over sauce. Top with one quarter of the ricotta-egg mixture and one quarter of the spinach. Place another noodle over filling and repeat to make one more layer. Evenly spoon remaining sauce on top, and cover each lasagna casserole with 4 pieces of mozzarella. Evenly sprinkle each top with remaining Parmesan cheese. Bake for 12 to 14 minutes until bubbly. Heat broiler and cook for 1 to 2 more minutes until lightly golden. Serve hot.