Here's my latest post from the Cuisinart Stand Mixer blog. Hope you all enjoy reading and eating it as much I did creating it!
***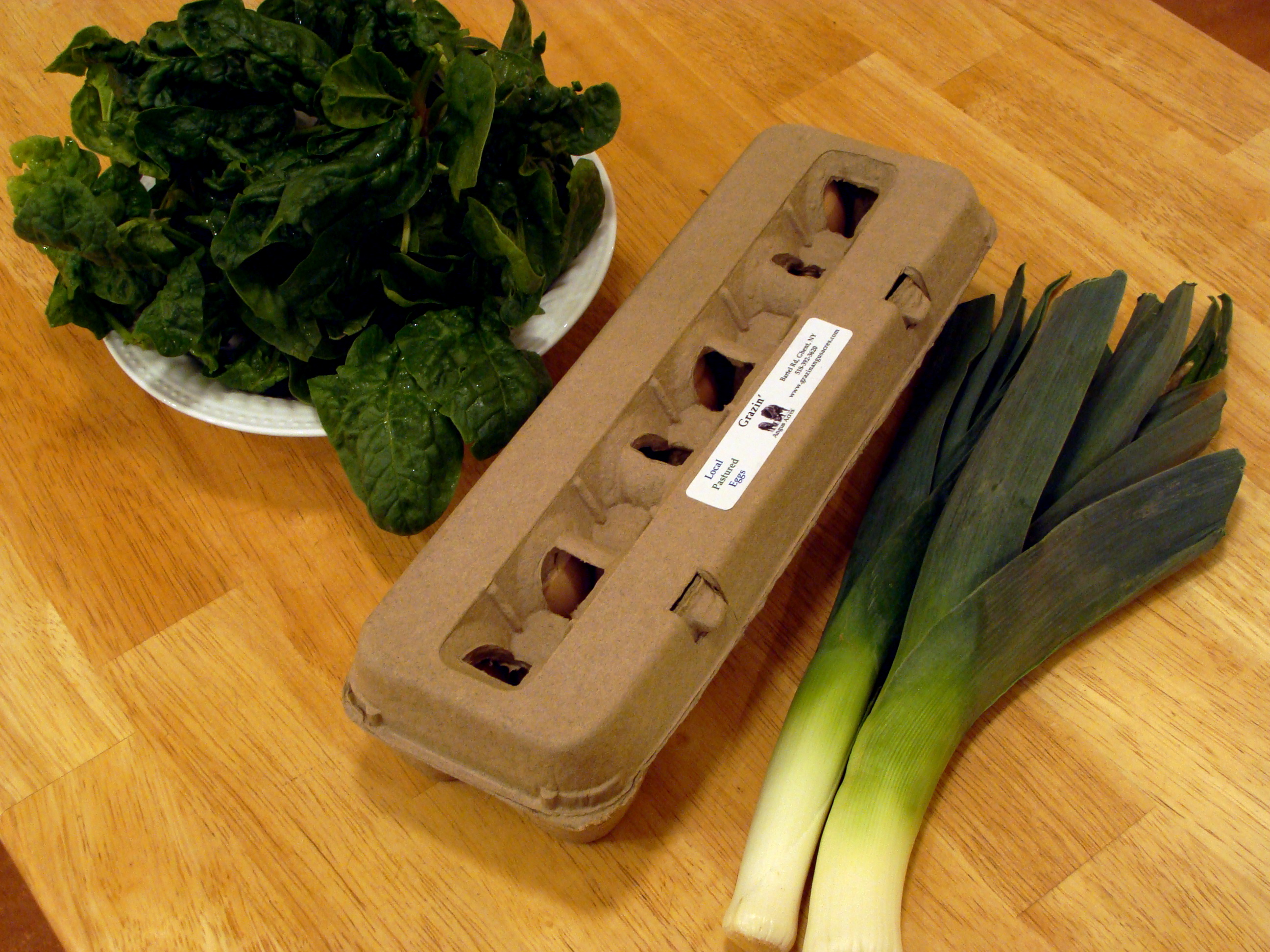 Spring has Sprung
by Jennifer Perillo
The lilies of the valley are poking up in my backyard. A sure sign of spring. Another occasion that signals the start of the debut of spinach at the Greenmarket. Saturdays at the Grand Army Plaza market in Brooklyn, NY are my favorite part of the weekend. The spinach at Maxwell's Farmstand, on your left as you enter, is the best to be had. Small bunches studded with deep emerald, crisp leaves. They're great for serving raw in a salad mixed with dried cherries and shaved Grana Padano cheese.
Another favorite of mine is sautéing it with leeks and tossing them both into a frittata. I sometimes call it my "anytime frittata" because it's perfect for breakfast, lunch or dinner. While you're at the farmer's market, pick up some fresh eggs  and you'll see how the ordinary can be elevated to an extraordinary experience. Sauté some extra spinach and store it in the fridge too. It'll make for quick and easy weeknight dinners, tossed with some cooked pasta and fresh grated lemon zest or a ready-to-heat veggie side.
In real life, or perhaps with more patience on my part using the digital camera, this egg yolk is a deep  orangey color from my favorite eggs at Grazin' Angus Acres. Visit them at the Union Square Market on Saturdays or the Carroll Gardens one on Sundays.
Get the Spinach Leek Frittata recipe .