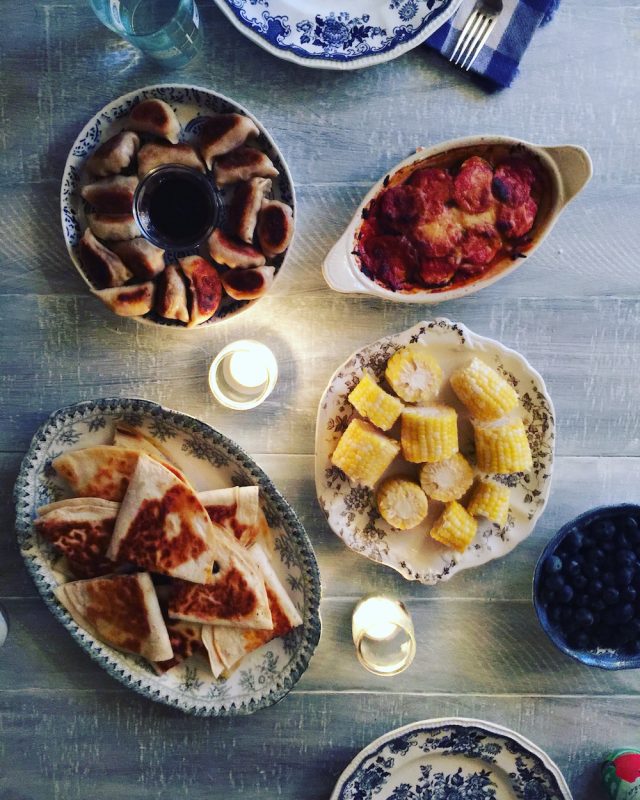 I admire people I see planning their meals out for the week. It takes such dedication, focus, and commitment. The latter one being a weakness of mine, especially during harvest season. I don't want to channel my energies into one specific recipe, rather preferring to wing it based on how I'm feeling.
Still, there are certainly recipes I lean on during specific times of the year. I figured with it being Sunday, and knowing some of you might be in meal planning mode, it would be a good time to think of about some of those tried and true favorites that I've collected along these pages in the last eight years. I did the math earlier this week on just how many recipes I might have sitting in my database.
Actually, I tried to push doing the math from my mind while meditating. Talk about needing focus and commitment—it's a lot of work to keep your mind truly free and clear, being in the moment with nothing but the inhale and exhale of your own breath.
Roughly 1,000, give or take.
That's how many recipes must exist here if I average it out to 2.5 recipes a week over the last eight years. I had to take a minute to absorb the idea of that. It's an epic eight year long cookbook, especially considering the vast majority of the recipes were developed by me, not adapted from other cookbooks or magazines.
So, with that in mind, I'm going to start revisiting some of my favorite recipes once a week. Partly to introduce them to new readers, but also to remind myself and long time readers of these old staples, sure to make any meal a good one.
Here's some inspiration, and ideas of what to make this week, based on what's growing in my neck of the woods here in upstate New York. They're not really full meals, but more things I plan to cook (or let's say know I'll likely make…). The corn salad is no cook, and an easy lunch or dinner. You can fill it out with grilled chicken or shrimp if you want a heftier meal. I often serve the eggplant as the main event, and surround it with a supporting cast of pasta, fresh fruit, and another veggie.
The pickles will be a pantry staple to use throughout the summer for burgers, appetizer boards, and also canned for long term enjoyment over the winter. Some sort of tomato sauce happens once or twice a week in my house. And it is inevitable to get a bum melon or two, even when they smell amazing. Don't toss them, turn them into a creamy, refreshing sorbet.
Milk-Braised Zucchini (Sounds weird, I know, but trust me, it's amazing!)
Arugula, Peach & Fresh Corn Salad
Crispy Baked Eggplant (a winner every.single.time.)
20-Minute Marinara Sauce (a weekly staple)
Cantaloupe Sorbet (an especially good way to use melon that's not as sweet as you hoped!)
Cherry Slushies (I've got a stockpile of cherries in the freezer & have been promising Virginia we'd make these.)
Easy Banana Bread (because we always seem to have overripe bananas…)