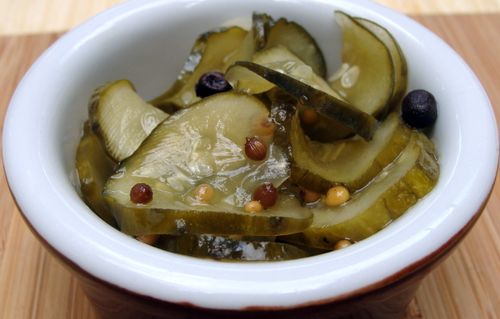 I recently spied some cucumbers at the Carroll Garden's Greenmarket and thought "wouldn't it be lovely to make pickles". It was also a fun new recipe to develop for the blog I write for Cuisinart. Now, I'll confess a little secret. Come closer, and don't tell a soul. I have a bad habit of not always doing my homework. See I had the urge to make pickles, I did enough research to know I needed whole spices, not ground ones and trekked down to Sahadi's with the baby in tow (a nice mile walk by the way).
I got home, fed her lunch and down she went for a nap. Then it came time to actually read through all the cookbooks I had laid out on the counter. Well, every darn one called for soaking the pickles for a minimum of eight hours and some even overnight. All I had was about two hours—how long my little monster would likely nap.
The main reason for the soak in cold water seems to be to crisp up the cukes. These were quite firm already, so I had a hunch I cold forgo that step. I did decide to sprinkle them with some kosher salt and let them sit as I prepped the other ingredients. I figured this would draw out some excess water and hopefully make the end product a bit more crunchy.
As for the spices, many recipes simply call for pickling spices. You can buy them at Penzeys.com or just go over to Sahadi's if you live in Brooklyn and don't want to wait or pay for shipping. I almost went this route because, frankly, I knew I'd end up with a ton more spices than I needed for this little experiment. See what I mean?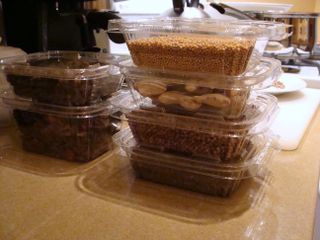 I wanted my pickles to be a unique blend and flavor, though, so a spice mix wouldn't do. Thankfully Sahadi's has such amazing prices that all those spices I bought cost pretty much the same as one small packet plus shipping & handling. Mustard seeds and coriander are pretty common in most recipes. The flavor I think really stood out in the batch I made came from the star anise. It added a subtle, yet striking licorice note.
The best part about this recipe is the pickles were ready to eat in less than two hours. That's mainly due to how thin I sliced them. If you have more time and like a thicker pickle, then feel free to cut them accordingly. You may also need to add a few minutes to the cooking time, but not much. If you do, please post a comment and let us know. And if you live nearby, I'd be happy to taste test.
 
Sweet & Savory Pickles
Makes 1 quart
4 cups thinly sliced kirby cucumbers
1 onion, thinly sliced
2 tablespoons coarse salt
2 cups apple cider vinegar
1 1/2 cups sugar
1 piece dried star anise
2 teaspoons mustard seed
1/4 teaspoon dried allspice berries
1/4 teaspoon celery seeds
1/2 teaspoon coriander seeds
1/2-inch piece dried ginger, sliced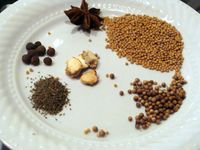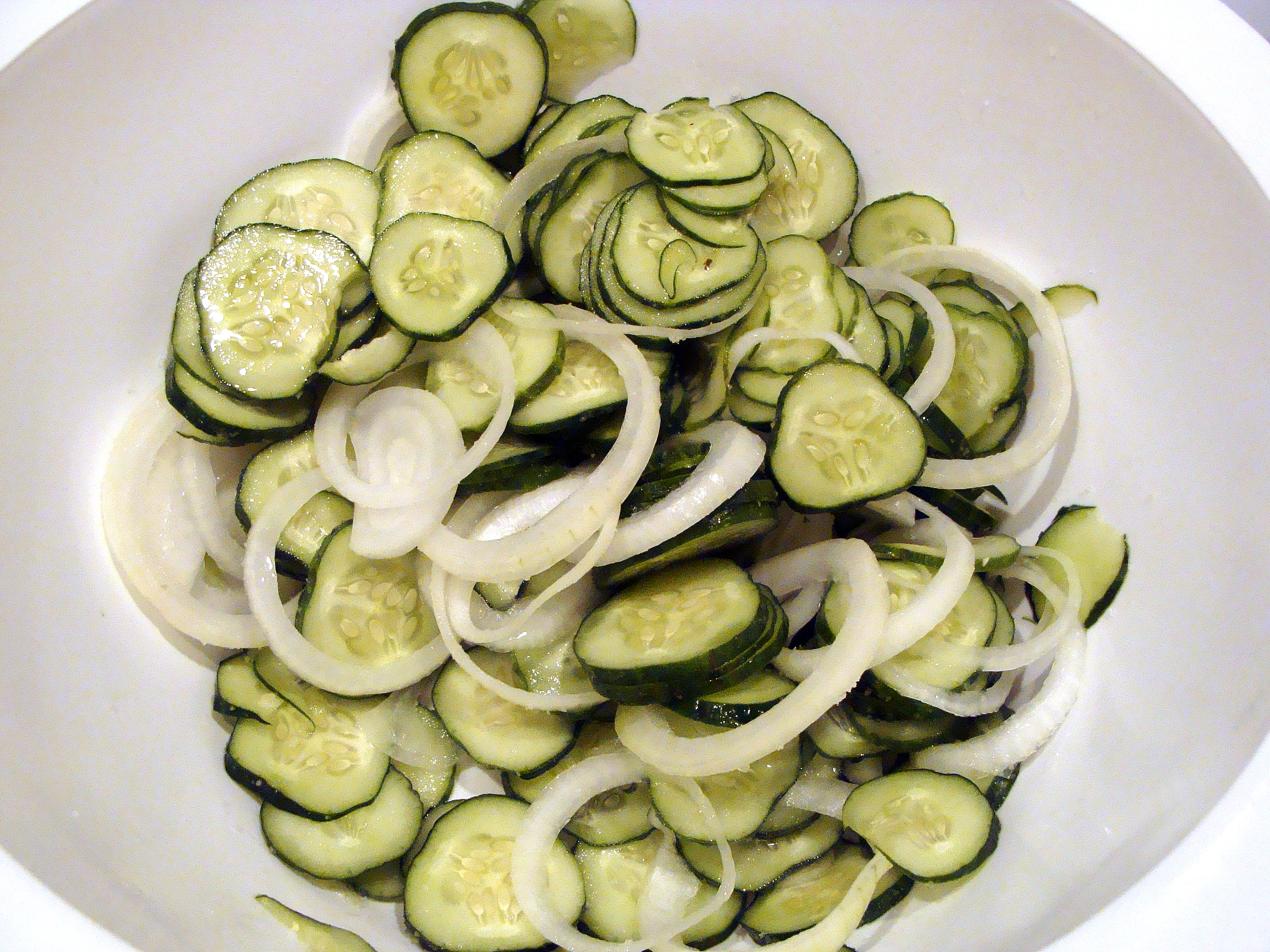 1. Add cucumber and onion slices to a deep bowl. Sprinkle with salt and toss well. Let stand for 30 minutes. Rinse and set aside.
2. Meanwhile, add vinegar and sugar to a deep pot. Bring to a boil, then reduce to a simmer and cook for 5 minutes. Add spices along with the rinsed cucumber and onion slices. Return to a boil. Reduce heat to a simmer and cook gently 5 more minutes. Do not overcook, or you'll end with limp pickles. Let cool. Will last a few weeks in airtight containers in the refrigerator or process in canning jars.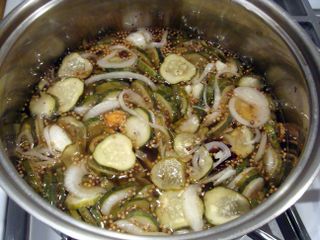 Related Links
Picked Red Onions (Simply Recipes)
Pickled Peppers (David Lebovitz)