Where to Eat in Montreal | Favorite Restaurants
Since buying my house in upstate NY (July was our third anniversary!), I've become smitten with Montreal. The sheer ability to hop in the car, drive less than five hours, and be in another country, is exciting. That's where my curiosity began, but over the last three years, intrigue has grown into love.
When I first visited Petite Italie, I went back in time, the stores, and overall vibe reminding me of the Brooklyn I knew, not the one that now exists. There's the bookstore, Libreria Italiana, where I stock up on my Italian cooking magazines. They also have a small Italian vintage cookbook collection.
And let's not forget Marché Jean-Talon. My last two airbnb rentals have had well-equipped kitchens, allowing me to take full advantage of the market's offerings. Some people chime in on Instagram, and tell me to take a break from cooking when I'm on vacation. The thing is, the kitchen is never I place want to escape.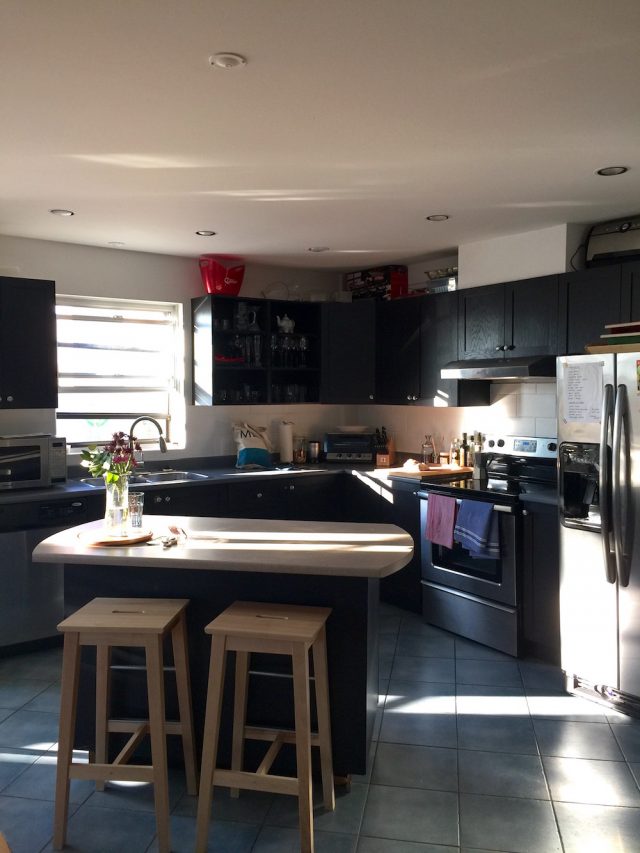 My recent trip left me longing to stay. I always fantasized about retiring to Paris, but maybe something closer to home might win out down the road. We shall see. Since most people graciously speak English if your French isn't up to par, I can easily navigate the language barrier. Pipe dreams for now, and not at all the reason I'm writing this post.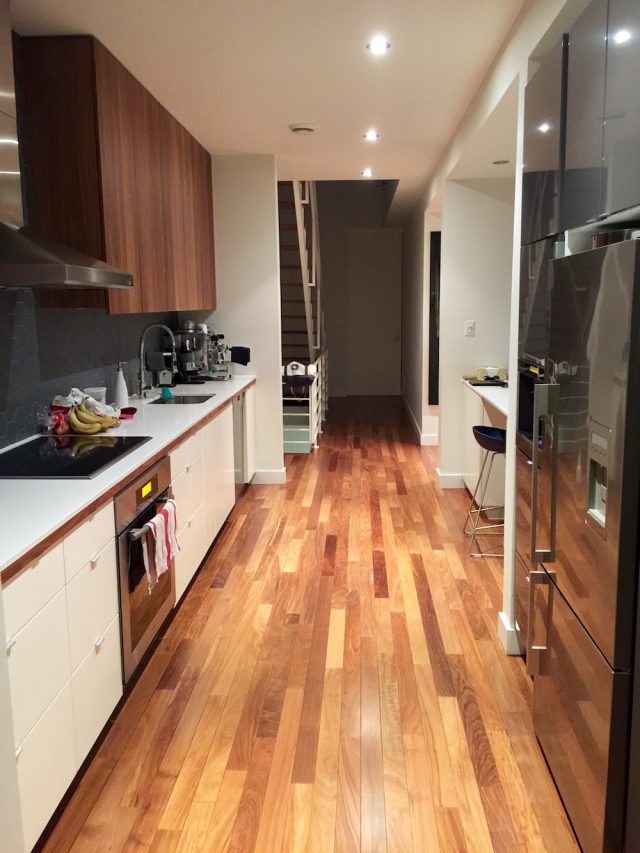 Now, I want to preface that this is nowhere near a comprehensive list of where to eat in Montreal. For starters, I'm a creature of habit. I can happily go to the same coffee shop every Wednesday (a random example) for the rest of my life and be very content. Familiarity is a stabilizing force for me.
Also, I'm not one for trendy places. And while I love food, I don't consider myself a foodie. One is a passion, the other a sport in my opinion. I can cook most anything I want if I really wanted (not to sound pompous, just the truth of my comfort level in the kitchen). So, when I go out to eat, good food, even great food, is essential, but so is warm, welcoming service, a place where I can talk without screaming, an awesome wine list, and most importantly—a place that makes me feel at home. Home is of course a loaded word, and means different things to different people.
Since moving from NYC, I also like to stay within walking distance when I travel. Being able to park the car, and not think about it for a few days is such a pleasure. So, you'll see my favorite restaurants are a very limited list, for now. I'm more okay with that at the moment more than you can imagine. I expand a little with each visit, but today I want to share the places that keep me coming back with every visit to Montreal. I did try a new pizzeria restaurant that had some great ratings, and while the pizza wasn't bad, it was the opposite of everything I love about GEMA—a place that is always my first meal when I make landfall in Montreal.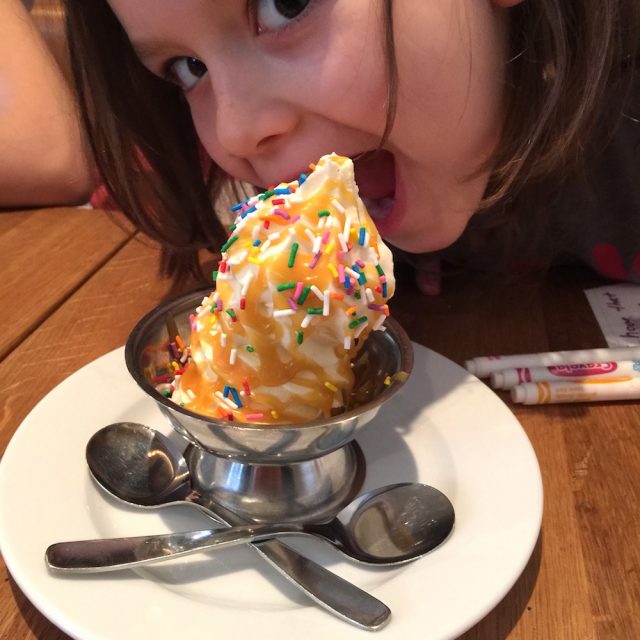 Old Montreal is another favorite place, but has challenges when it comes to eating out with kids come dinnertime. I learned this lesson the hard way. You'll need to plan ahead, do a little research. The big question you have to ask when making reservations is if kids are allowed. Old Montreal has an odd supper club ordinance, whereby many of the restaurants turn into an adults-only venue at dinner. No, there's no crazy stuff going on, just no kids allowed. Suffice it to say Old Montreal is a dream to dine in if you're traveling without kids.
It left me scrambling, and a little sad because there were so many places I wanted to try, and couldn't. We did manage to find a few places that lived up to our expectations, and the staff at Auberge Bonaparte was amazing in helping us. I'd stay at this hotel again in a heartbeat. The rooms were lovely (huge soaking tub!), and I felt very affordable for the kind of environment I prefer.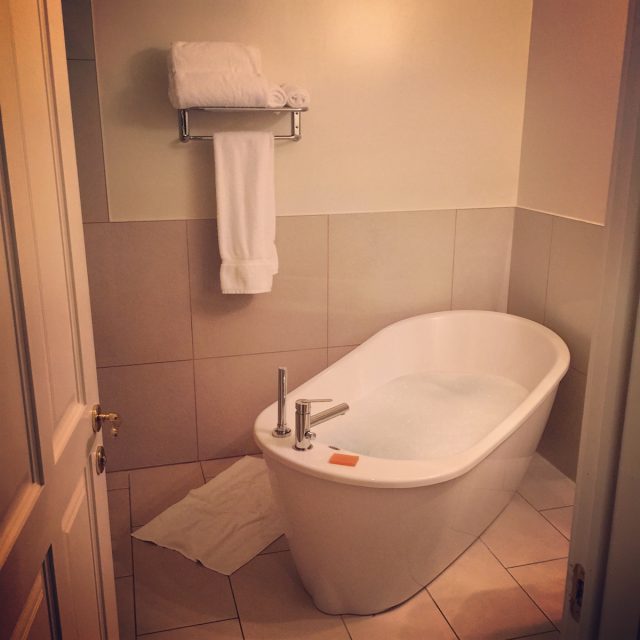 Okay, before this post gets any longer, let's get to it. Here's the places I've been to, loved, and find myself going back to time and again. I'll do a separate round up on pastry and bread shops soon.
Restaurants in Petite Italie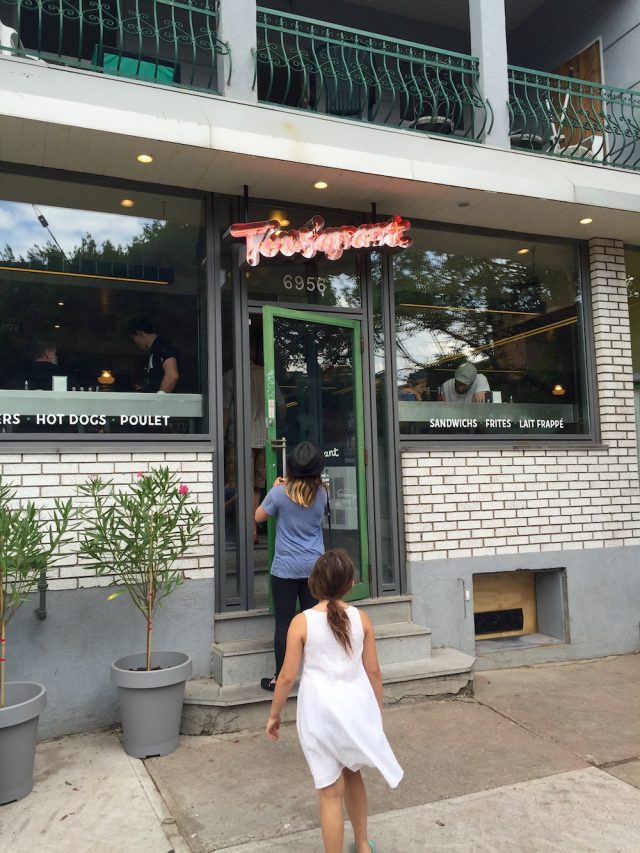 Chez Tousignant
6956 Drolet, Montréal
(438) 386-6368
Think of this place as the Shake Shack of Montreal, only Danny Meyer has nothing to do with it. Chez Tousignant is the latest opening from Michele Forgione and Stefano Faita, the power partners behind GEMA and Impasto (see below). As their website notes, it's fast food, made too order. Watch this video for a sneak peek inside.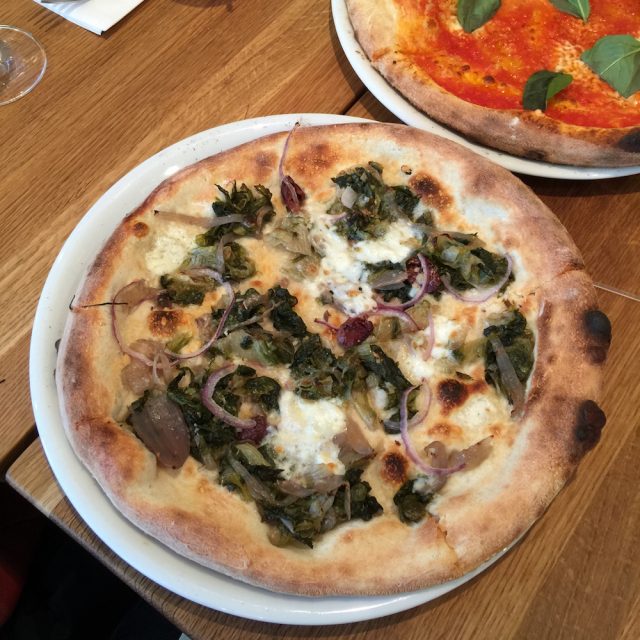 GEMA Pizzeria
6827, rue St-Dominique, Montréal
(514) 419-4448
I learned about GEMA on my first trip to Montreal in 2013, but I didn't get to eat there until the following year. The restaurant was teased on the local news station. Unfortunately for us, the opening was after we headed back to New York. It was worth the wait, a year in the making, to sink my teeth into their pizza. There's more to offer, rotating salad specials, and the frozen soft-serve custard (homemade!) is a must for dessert. I still dream about the giardiniera I had on that first visit—the celery was shaved into ribbons, and totally made a celery lover out of me.
Impasto
48 Dante, Montréal
(514) 508-6508
The most sophisticated of all Forgione and Faita's restaurant, this is upscale Italian cooking at its best in a comfortable, unfussy atmosphere. Admittedly, the menu offerings aren't always the kids' liking, so I try to escape for a meal here solo. Children who love food beyond their comfort zone might appreciate the menu; you know your children best.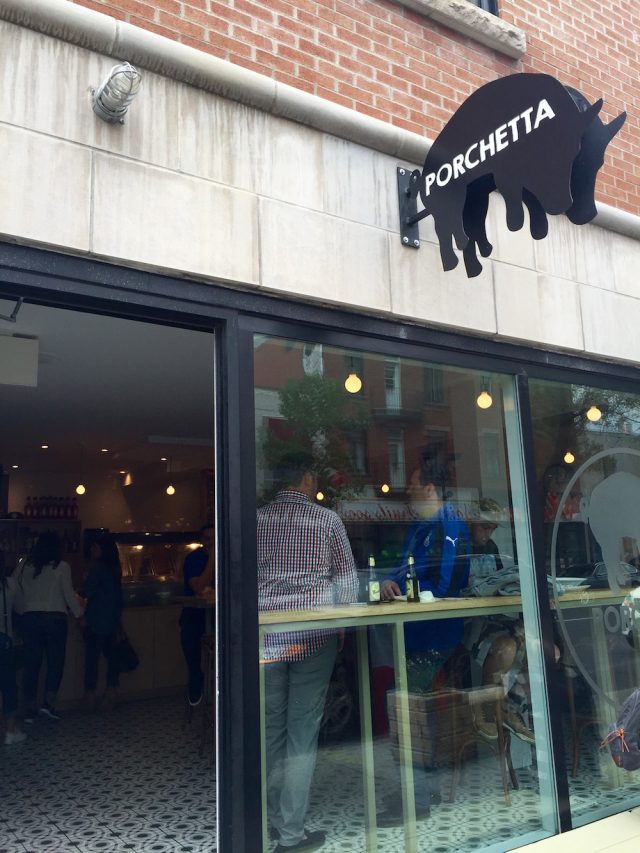 Porchetta
6887 Saint-Laurent, Montreal
(514) 278-7672
Perfectly cooked porchetta and roasted chicken are the main offerings here. Throw in some of the most amazing roasted potatoes I've ever eaten, and it made for a perfect to-go lunch. There's a few tables, but it was packed the day we went with fans draped in Italian flags to watch the EuroBowl.
Pastaga
6389 Saint-Laurent, Montréal
(438) 381-6389
Michele Forgione saved the day when I arrived into town on a day GEMA was closed. He recommended Pastaga, and this Italian-influenced French restaurant didn't disappoint. Tip: they have a loft above the restaurant that's available to rent on Airbnb.
Restaurants in Old Montreal (Vieux-Montreal)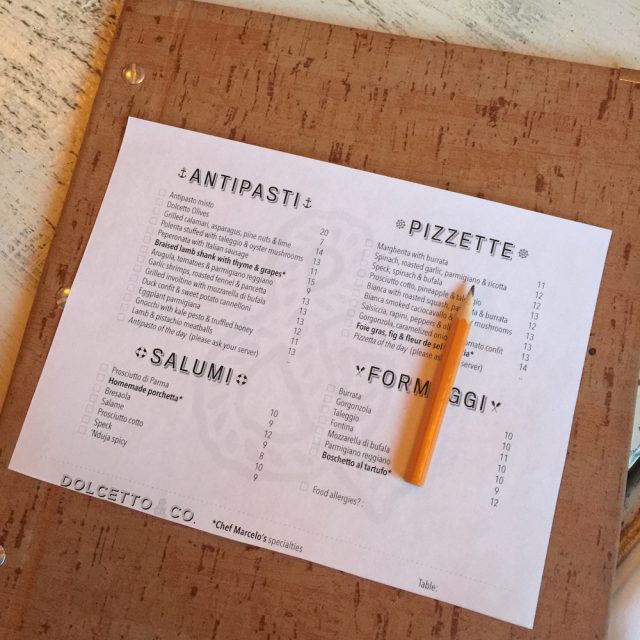 Dolcetto & Co.
151 Rue Saint Paul Ouest, Montréal
(514) 419-8522
Think tapas, but with a killer Italian menu. Dolcetto & Co. is all about small bites and sharing. It's perfect for dining with kids for that very reason.
Vieux-Port Steakhouse
39, rue Saint-Paul Est, Montréal
(514) 866-3175
Old school NY steakhouse vibe north of the border. I indulged in a great ribeye and old-fashioned, and Isabella devoured a whole lobster. Perhaps not ground-breaking food, but very solid and kids were allowed, which can be a tough dinner find in Old Montreal.
Restaurant Holder
407 Rue McGill #100a, Montréal
(514) 849-0333
A classic French bistro vibe, serving up typical bistro fare, except it's all well executed. Steak frites and moules (mussels) filled our bellies after pulling into town later than expected (and kids were allowed; I can't stress this point enough!).