The Case for Whipped Cream in a Can | Thankful Thursdays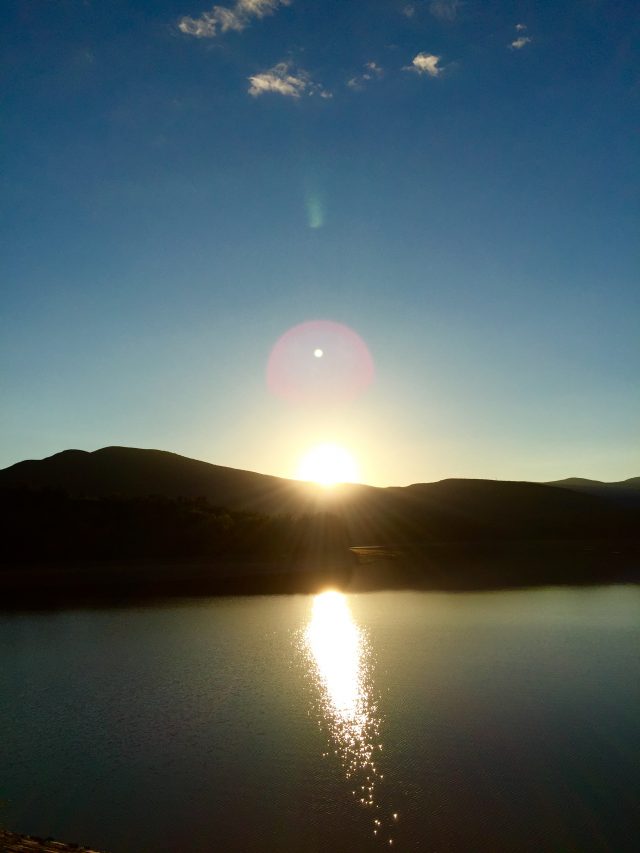 It began as a simple pancake dinner, or an attempt at one. Earlier in the day, we decided that henceforth, Wednesdays would be Wacky Wednesday Dinner, where the girls choose the menu and cook. The morning before they teamed up to make pancakes while I took a work call. It started with a sign Isabella held up for me  "Can I make pancakes?", it read.
I shook my head yes. Then I heard footsteps again. "Can I use your cookbook?". Um, of course. This back and forth went on quite a few times until I gave them the glare and pointed to the phone I was on (all the while  grateful it wasn't a video call!).
As my call progressed, so did breakfast. Virginia joined in, scurrying into the front porch with a jug a white vinegar. We were out of buttermilk, and they looked up how to make it online. Frustrated as I was for the 27th interruption, I gushed a bit. She looked adorable in my way too big apron, and I loved that they problem solved the buttermilk situation on their own.
A simple craving for pancakes provided a glimpse into all the potential that lies head of us during this year of homeschooling.
Making this decision has been a bit of a lonely one, but not for the reasons you might think. I've had one friend in particular who not only admires, but truly respects my reasons for taking on the responsibility to homeschool the girls. A few other friends have given encouraging smiles. There are the silent ones, of which I can only imagine they think I'm crazy to take on the task, or think I should toughen my kids up by keeping them in a system I so strongly disagree with from a fundamental viewpoint.
And then there are the vocal ones, or really, I should say just one vocal person, who can't see beyond my view and way of life, and their view and way of life. I don't believe school should be just about teaching our kids to conform wth their standardized tests, and rote memorization of facts.
We need leaders, and innovators, to guide our ever-changing world. Instead of learning how to live inside the box, we need to be instilling our children with confidence to make a new box. A better box that fits the needs of the diverse population inhabiting our planet.
Do I want my children to be successful? Of course.
I think every parent can agree on that, but that is where the agreement ends in some ways. Success is not something we should define as one size fits all. Success should not be determined by who is the best of the best. Success is something very personal, and should be unique to each individual.
I have no idea if my kids will be rich in dollars. If whatever path they decide professionally is paved with gold, great. And if not, so long as they're able to pay their rent without worry, maybe buy a house or apartment one day, and enjoy their lives, that'll make me a happy mama.
The role I'm here to play in their lives right now is to teach them about emotional wealth, and what that means. It takes work, and not the kind a book can completely teach you, and certainly cannot be measured with a test. It takes perseverance, courage, and strength. It takes a strong belief in your sense of self, even in the moments of uncertainty.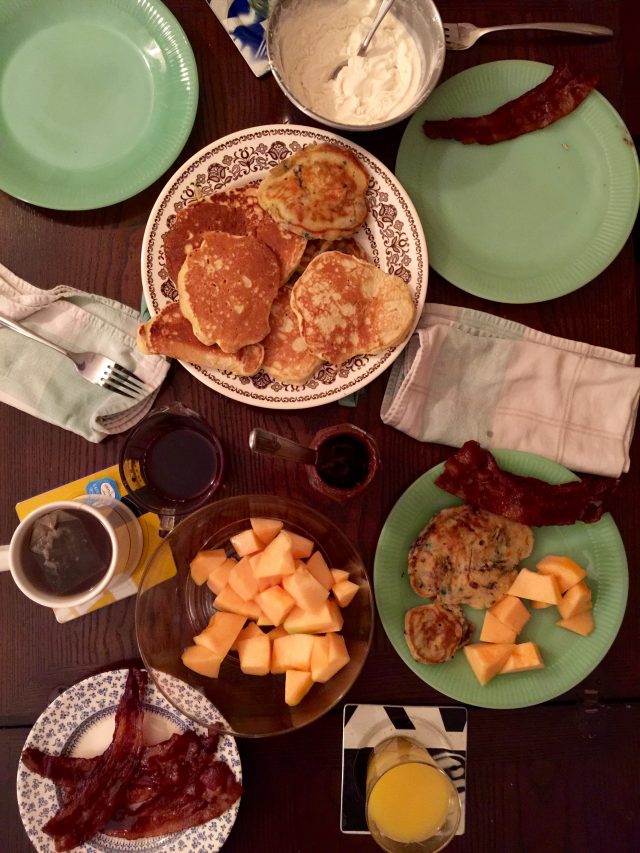 That dinner above? It doesn't look like much, but it was hard won last night. Something settled over Isabella as afternoon morphed into evening. I could sense it; I'm kind of crazy about how I can feel people's vibes. Nothing irritates me more than when someone says nothing is wrong, when clearly it seems everything is at that moment.
My recent break up has stirred up still-raw feelings of loss and abandonment. I can relate completely. So, a simple pancake dinner took an hour and a half, as we worked our way off the emotional ledge. I told her to go for a walk by Mikey's tree, and talk to him. Come back with a fresh perspective, and if she couldn't handle dinner, then I was fine to do it.
I also told her she needed to stop denying how much she misses him, and that it was okay to be mad at him. He would understand.
She came back, a little more renewed, but still shaky. All three of us contributed to dinner. Vivi was on sprinkle duty to help with the tie-dye pancakes. I kept a careful eye on the bacon in the oven, and cut up some cantaloupe. Isabella was still feeling stressed about dinner. She wanted me to relax while she cooked, and I was running around, tending to the garbage (it needed to be dragged down to the driveway), the garden needed watering, and compost needed turning.
I insisted I was okay, and much as I wanted to relax, there were things to be done. I gave a few kisses on her forehead, and hugs in between. My way of trying to reassure we'd be okay. We'd get through this mucky mess of feelings, and be better afterwards.
Then, just when we thought we where in the clear, the mason jar I was shaking to make whipped cream shattered. In my hands. Yes, there was blood, and curdled looking cream all over the floor. I cleaned up, and we pushed on, managed to laugh, even though deep down I wanted to cry. Why—I just wanted to ask the universe, why us? But, for some strange reason, while wiping up cream from the floor, I sensed the whole evening was a test. Were we really ready for this year? 
And then a bowl fell off the drain, knocking over a glass into my ankle.
Bruise. Check.
Universe, please. GIVE ME A BREAK. Eventually, dinner was ready, and we settled around the coffee table to watch Gotham. The lesson learned last night was perseverance. I made sure we didn't give up on ourselves. I led my girls into battle, full well knowing the demons will never really be gone. They just lie dormant within our hearts and souls, so we rest up, hoping we're a bit stronger the next time around.
You can't learn that from a textbook or measure it with a pen & paper test. You just have to live it—feel it, breathe it, and constantly remind yourself that as humans, we are full of frailties and weak spots. And that's okay. They make the best parts of our being shine even brighter.
Also, next time I go grocery shopping, I'm buying canned whipped cream.