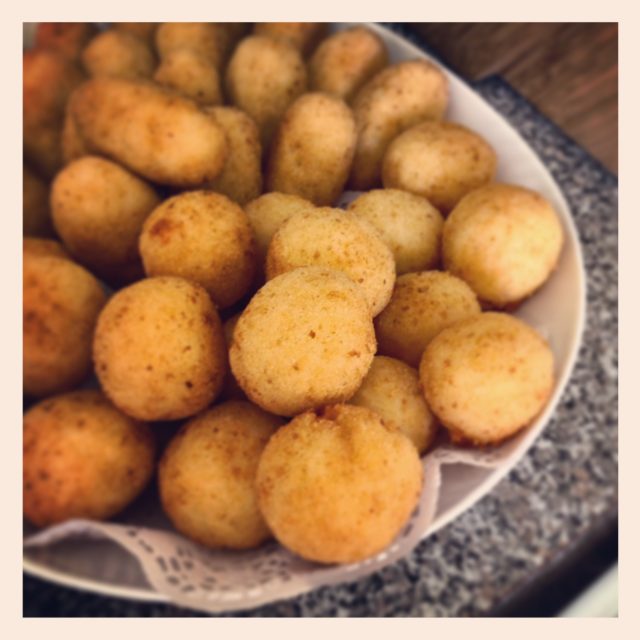 I've spent a lot of time talking lately about the nourishing power of cooking. I'm often on the giving end of that relationship, and it's a role I cherish. Every now and then, though, it's nice to step out from my usual position behind the stove, and simply be on the receiving end of a homemade meal. After six weeks of traveling to do publicity for the book, things winded down yesterday as I made my way home from Toronto. What an incredible bookend to what started here in NYC at the beginning of April.
Vittoria made her famous rice balls for my arrival in Canada. Nick contributed homemade dried sausage, as well as red and white wine—both homemade, to our dinner. Mary made the most perfect crostata with a jammy plum filling, and a crust that will haunt me until I have time to get into the kitchen and replicate it myself. Marisa made the main course, and what better way to make me feel welcome than with pizza? I felt so at home being with Marisa and her family, that I sat on the kitchen counter mere minutes after meeting her mom, Vittoria, so I could position myself just right to snap some shots of the incredible spread they had all prepared.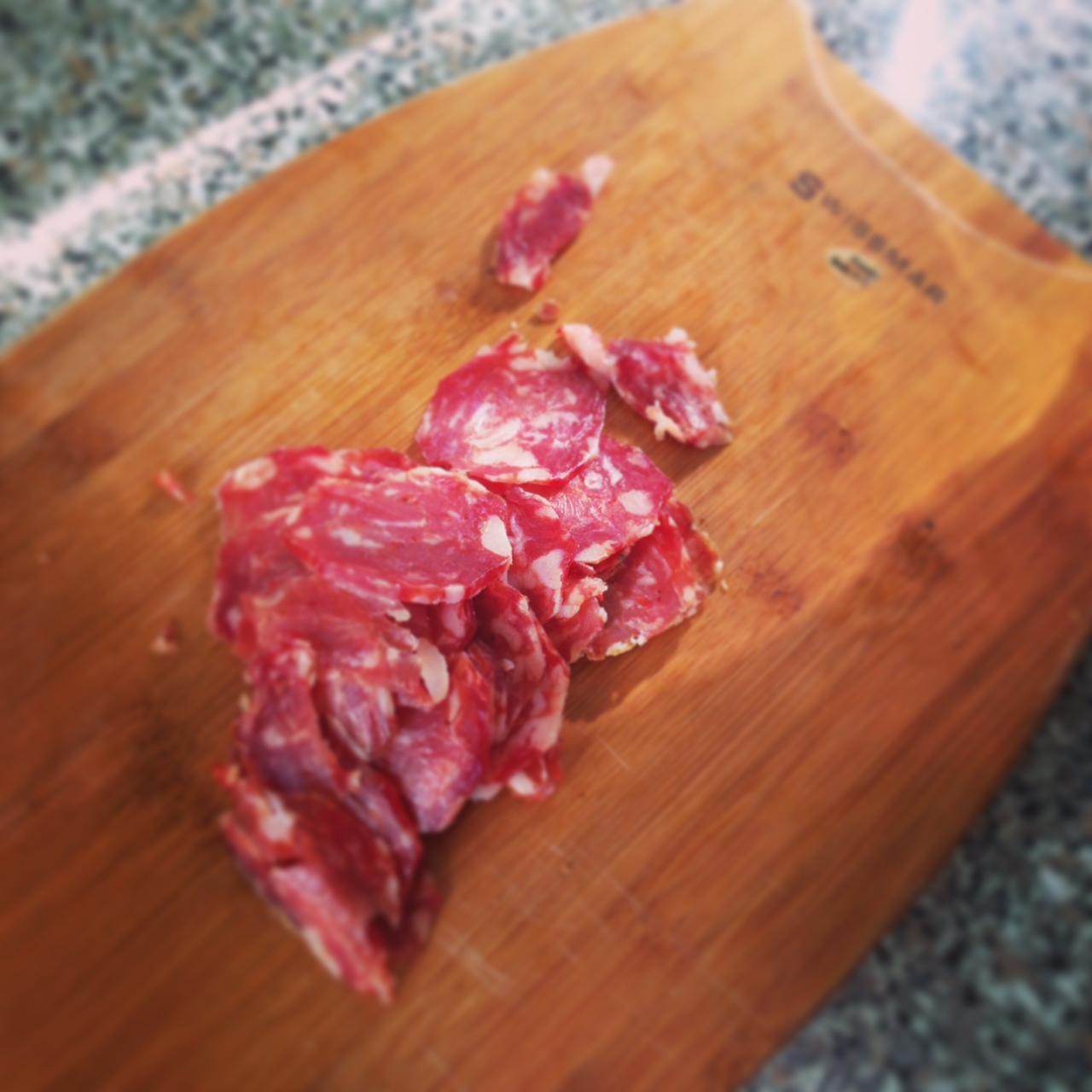 There are so many things I want to catch you all up on. Right now, I've got two big birthdays to kick off. The girls turn five and ten tomorrow. I'm still trying to wrap my head around that reality. How can I be the mother of a ten year old when I still feel fifteen at heart?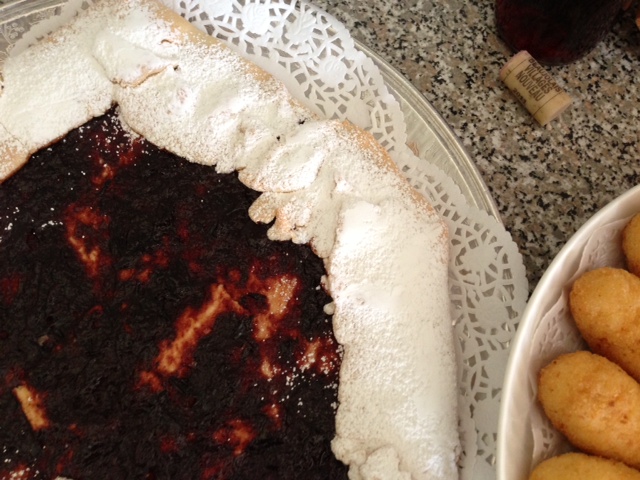 Friday night there will be a dozen kids flinging dough around my kitchen, as we usher in a new decade for my sweet Isabella. Twenty four hours later, we'll be knee-deep in beads, paint and markers for some DIY fun for Virginia's 5th birthday. By Saturday night, the apartment will be put back together, the chatter and chaos of the preceding 24 hours behind us. The house will be silent after swelling with the sounds of celebration and laughter, but the memories will be ingrained for a lifetime, creating one more stepping stone in a path towards happiness.
Music Pairing: Wouldn't It Be Nice by The Beach Boys