homemade dairy free chocolate syrup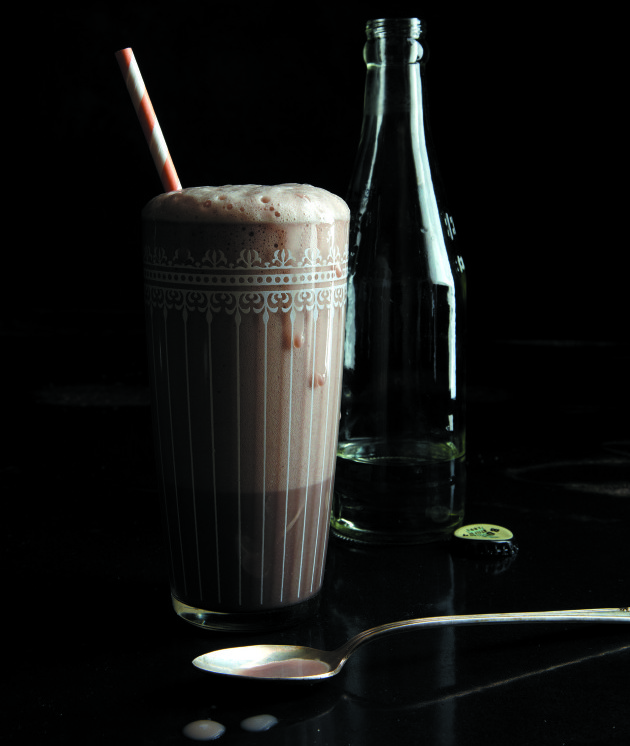 Imagine being unable to enjoy a frothy glass of chocolate milk, or cozying up with a cup of hot cocoa after playing in the snow (yes, I know, we need some snow first!). Well, that's what inspired me to make this homemade dairy free chocolate syrup recipe back when I was working on Homemade with Love. I wanted to create a recipe that everyone could enjoy.
Use this homemade dairy free chocolate syrup to make chocolate milk, hot cocoa, drizzle on top of ice cream, or my favorite—chocolate egg creams.
It's also so easy, the kids can make it themselves, perhaps with a little help from mom or dad using the stove (my 12-year old is old enough to do it all on her own). And speaking of egg creams, I'll be sharing my recipe for a real Brooklyn treat (there's even a video to see how easy it is to make)! stay tuned, and subscribe here to get the recipe will be delivered right to your inbox.
Recipe reprinted with permission from HOMEMADE WITH LOVE © 2013 by Jennifer Perillo, Running Press, a member of the Perseus Books Group. Photo by Penny De Los Santos.
Dairy-Free Chocolate Syrup
1/2 cup (100 grams) granulated natural cane sugar
2 tablespoons (14 grams) dark cocoa powder (I use Valrhona)
1/2 teaspoon vanilla extract
Add the sugar along with 1/2 cup (125 ml) of water to a 2-quart (2.2 L) pot. Bring to a boil, and cook for 2 minutes until the sugar has completely dissolved, slightly thickened, and syrupy. Reduce the heat to low.
Whisk in the cocoa powder and vanilla extract until the cocoa is completely dissolved. Cook for 1 minute more. The syrup will be thin and liquidy. Transfer to a glass jar and set on the counter to cool completely. Store, tightly sealed, in the fridge for up to 3 months. Shake well before each use.