Lemon, Honey & Olive Oil Cake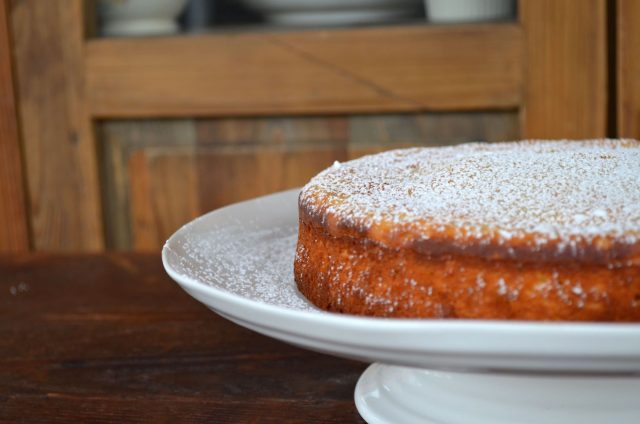 Warmer weather evokes thoughts of ice cream, or in my case pie once berries come into season (okay, so maybe pie is just always on my mind). Let's not abandon cakes all together, though, especially not one as refreshing and light as this one. It's a spin-off of a recipe from my archives, previously a denser Lemon Olive Oil Cake.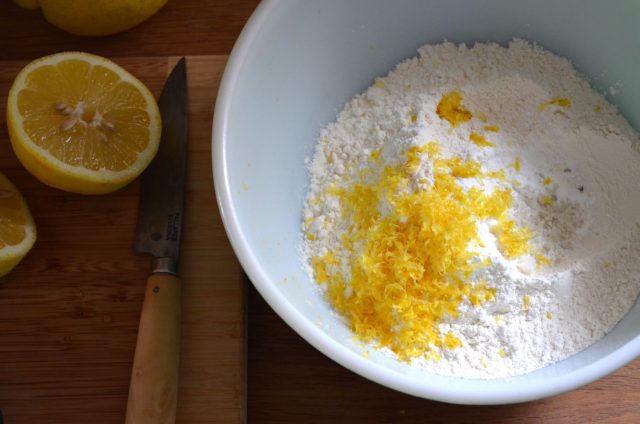 Everything old really is new again, and I decided to give this cake a makeover about two years ago. I wanted more lemon, and added more juice and more zest. I also opted for a thick, creamy churned honey in place of sugar for the sweetener. This gives the cake a softer, spongier texture, and I feel better using an unrefined sugar (you can skip the Confectioners' sugar for garnish at the end if you prefer, too).
The type of honey is important here. I only keep creamy churned honey in my pantry. I love the more delicate flavor it adds to anything, as opposed to the overly floral taste wildflower honey imparts in the finished product. Whenever I'm in Montreal I stock up at the Jean Talon Market.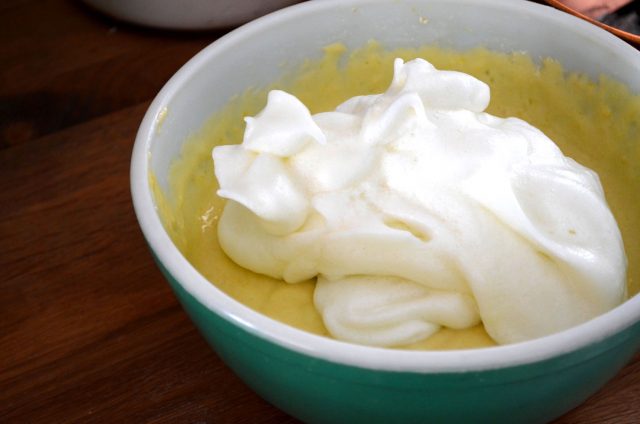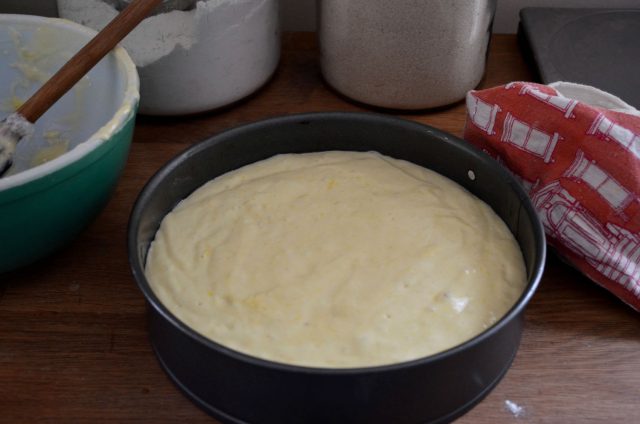 Slather some fresh whipped cream on this cake, and add a pile of sliced strawberries for a twist on strawberry shortcake, a quintessential summer favorite in our family. Or use whatever berries you like for your own version of shortcake.
As with most cakes, this will stay fresher if wrapped tightly in parchment paper. As a rule, I never use foil or plastic wrap on cakes. I find parchment paper best protects the integrity, and taste, of baked goods (including bread). I can see slicing hunks of this cake off at the beach this year, or at a picnic at Storm King.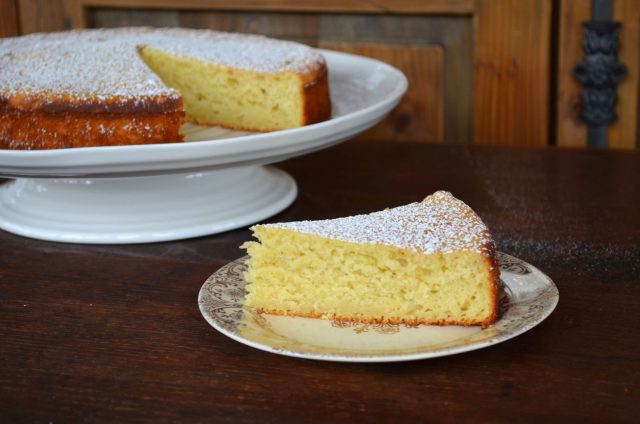 Eight Years Ago: Spanakopita (Greek Spinach Pie)
Seven Years Ago: Grilled Pizza
Six Years Ago: Homemade Ricotta Cheese
Five Years Ago: Simple Twist of Fate
Four Years Ago: Almost Summer Corn Salad
Three Years Ago: Strawberry, Tomato & Basil Salad
Two Years Ago: Perfect Chocolate Chip Cookies
One Year Ago: Stuffed Cheeseburgers
Lemon, Honey & Olive Oil Cake
Ingredients
Lemon, Honey & Olive Oil Cake
Makes one 9-inch cake
1⅔ cups (250 grams) flour, plus more to dust pan
2 teaspoons (10 grams) baking powder
Freshly grated zest of 2 lemons
½ teaspoon (3 grams) + a pinch of fleur de del
3 large eggs, separated & at room temperature
½ cup (160 grams) churned honey
½ cup (125ml / 90 grams) extra virgin olive oil
Freshly squeezed juice of 2 lemons (100ml)
½ cup (125ml / 120 grams) milk
Confectioners' sugar, to dust the cake (optional)
Instructions
Preheat the oven to 350ºF. Coat the sides and bottom of a 9-inch spring form pan with butter. Lightly dust with flour, and set aside.
Whisk the flour, baking powder, lemon zest, and salt in a bowl.
Add the egg whites to a deep bowl. Beat until stiff peaks form; set aside.
In a separate bowl, whisk the egg yolks, honey, olive oil and lemon juice together until well blended. Add the flour mixture and pour in the milk, stirring with a wooden spoon until just combine.
Stir in a third of the whipped egg whites to loosen the batter. Fold in the remaining egg whites until just combined.
Spoon the batter into the prepared pan. Bake for 30 minutes, until the edges are deep golden and a metal skewer inserted in the center comes out clean.
Transfer the pan to a wire rack and let it cool completely. It'll settle a little as it cools, so don't worry. Before serving, dust with the Confectioners' sugar, if desired.