Spicy Honey Mustard Sauce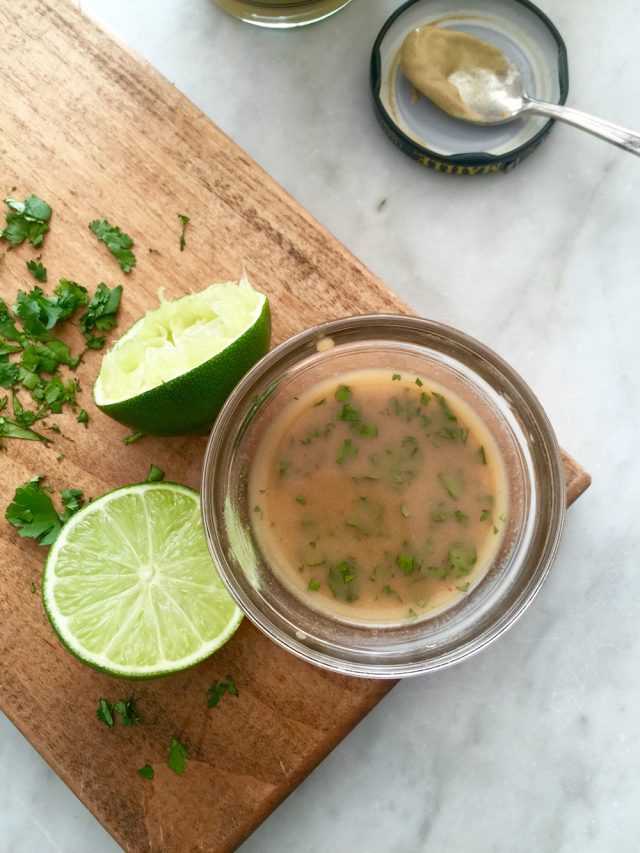 I love honey mustard dipping sauce. In researching recipes, though, it seems mayonnaise is a key ingredient. I'll willingly eat something already made at a restaurant, but my relationship with mayo at home is a complicated one. I can't quite wrap my head around how something with eggs in it can be shelf stable, requiring no refrigeration until open. This is why there are so many stabilizers and extra added ingredients in jarred mayonnaise.
Offering up a science lesson will do you no good. Mayonnaise and I have had this rocky relationship for decades now, and it won't be changing any time soon. So, you can understand the quandary I found myself in when I wanted to make a honey mustard sauce for my fried chicken bites, but didn't feel like adding the extra step of making my own mayonnaise.
That's when I decided to throw the conventional honey mustard sauce recipe rulebook out the window.
I would make honey mustard sauce on my own terms. The bonus is that my honey mustard sauce recipe is egg free.
Now, I know a few of you are giving me the eye roll for the cilantro in this recipe. Calm down. You don't have to use it, and no need to substitute another herb. Just leave it out all together. If you love cilantro as much as I do, then you will adore this honey mustard sauce with it. Feel free to make this as spicy or mild as you want. You can even leave the hot sauce out all together, if you prefer.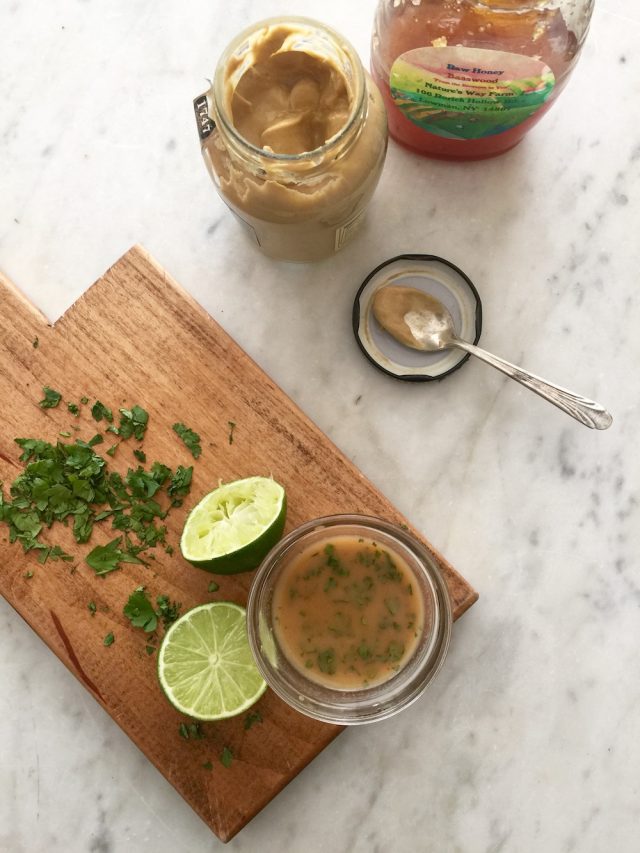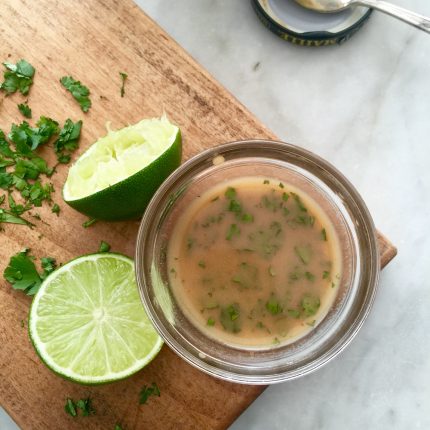 Spicy Honey Mustard Sauce
Ingredients
2

tablespoons

40 grams honey

4

teaspoons

20 grams Dijon mustard

1 to 2

tablespoons

freshly squeezed lime juice

from about 2 limes

Scant teaspoon

4 ml soy sauce

Scant teaspoon

4 ml red wine vinegar

Fresh chopped cilantro

as much or little as you like (optional)

Few shakes of hot sauce

Fine sea salt

to taste
Instructions
In a small bowl, add the honey, mustard, lime juice, soy sauce, and vinegar. Whisk to combine. Season with the cilantro, hot sauce and salt, according to your taste.

Use immediately, or transfer to a small jar, and store in the fridge for up to 1 week.