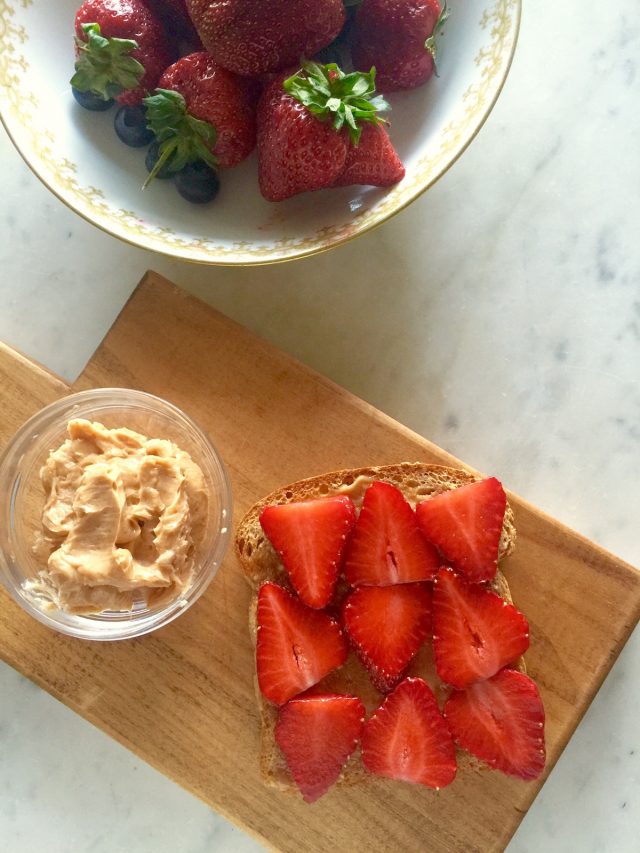 You know how one bite can bring you back to your childhood? That's how I feel whenever I eat cinnamon toast. I can still see my mom mixing softened butter, sugar, and cinnamon together in a tiny Tupperware container. The smell of cinnamon hung heavy in the air once you spread a bit over hot toast, watching the butter melt into the bread. That little moment, a blip in my life, even once you add them up, it felt like magic as a kid.
Most days I can't even conceive being so young and naïve to consider butter melting into bread magical. Our experiences change the lens through which we see life. I felt a longing for cinnamon toast last week. Perhaps it was some odd nesting mode within myself with the impending move. I didn't necessarily want to consume sugar so early in the morning, so I reached for some maple syrup.
In went a few slices of bread to the toaster. I usually use the back of a fork to mix this up, but opted for a tiny whisk this time. If you have one, I recommend doing that, too. It whips the mixture together so beautifully. A fork will get the job done just fine, though, if you don't have a small whisk.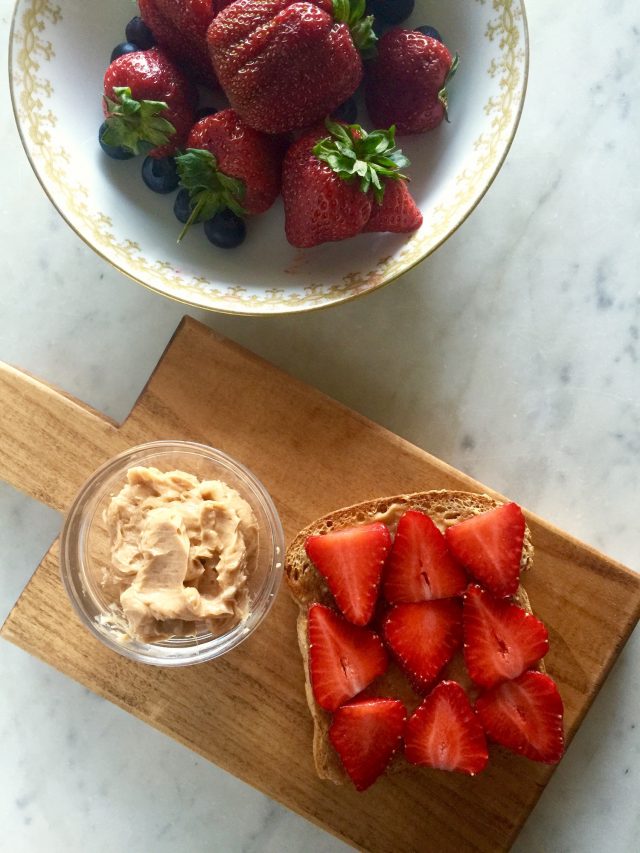 I wanted to bulk my cinnamon toast up a bit. A quick wrinkle of my nose, something I do often when thinking, and my mind wandered the to strawberries on the counter. I know, I've been sharing so many strawberry recipes lately. If you love strawberries, then this isn't a problem. If you're not a fan, well, I'm sorry is all I can say. The season is so fleeting, I can't help but consume as many as possible while it lasts.
I wasn't 100% sure how I'd like my cinnamon toast with strawberries on it. Oh, man. I'm so glad I tried it. The strawberries were so perfectly ripe and sweet—it tasted like dessert on a piece of bread. I imagine it would be wonderful with some thinly sliced bananas, too.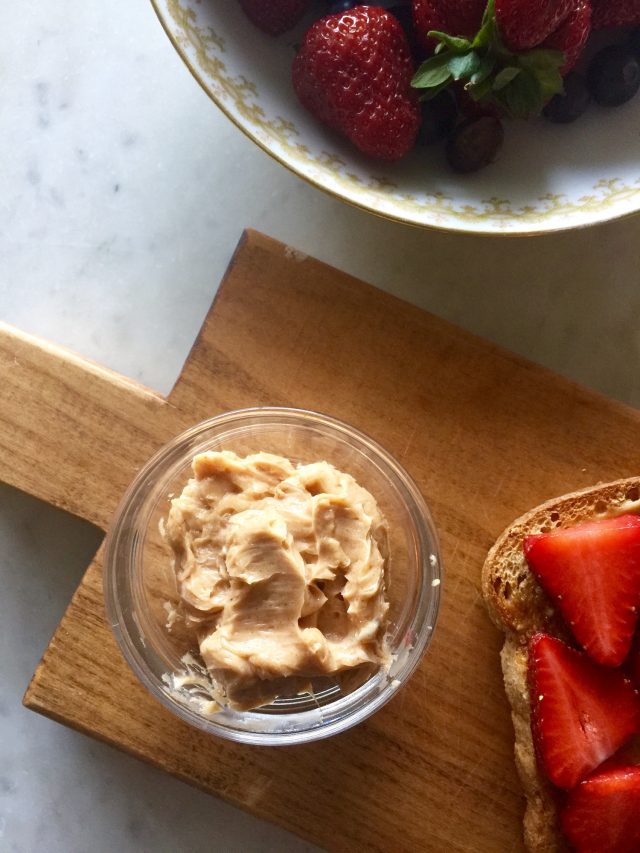 Seven Years Ago: Strawberry Shortcakes
Six Years Ago: Date Night Mac n' Cheese
Five Years Ago: Creamy Homemade Ricotta
Four Years Ago: Showers & Sunshine
Three Years Ago: Catching Up
Two Years Ago: The Best Therapy (chocolate chip cookies)
One Year Ago: Basil Pistachio Pesto
Cinnamon Maple Butter
Ingredients
4

tablespoons

56 grams butter, softened

1 ½

teaspoons

7.5 ml maple syrup

¼ to ½

teaspoon

ground cinnamon
Instructions
Add the butter, syrup, and cinnamon to a small container, preferably the one you'll use to store it for easier clean up.

Using the back of a fork, mash it all together. Stir until completely blended. Store in the fridge for up to 1 month, though I doubt it'll last that long.