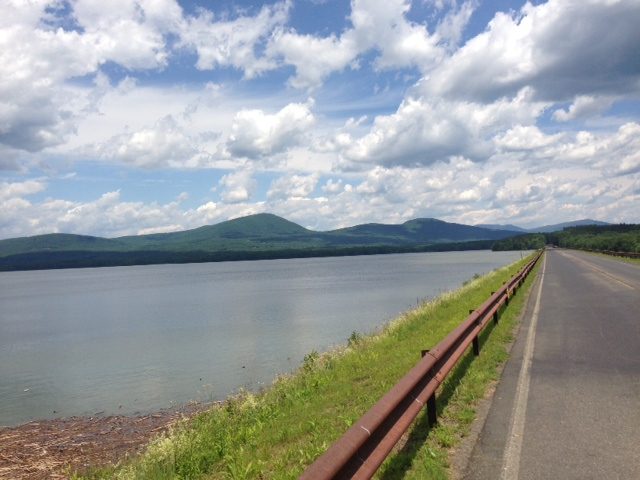 I've written dozens of lines on this screen, and deleted them all, not knowing how to describe what I'm feeling. Being a tightrope walker sums it up a bit, at least the last few weeks. Don't look down, that's the key, right? Keep my eyes focused on the path ahead, and getting across to the other side.
But what is the other side of grief?
It is so hard to shed the cloak of being a widow. It's a double-edged sword, not wanting to be identified as the girl who's husband died, our story being interrupted so abruptly. And yet, when people start to see me as I am today, on my own, it saddens me. I have to remind myself they've not forgotten him; it's just the natural progression of things. I'm just becoming comfortable with being seen as a single mother, even though that isn't exactly how I feel. Yes, I do the daily job of parenting alone, but he is always in my heart, guiding me in the decisions I make for our family.
I am alone, but not really.
Until the memories start to fade…
and the sound of his laughter becomes a distant echo I struggle to remember.
It's almost two years since that moment, and I'm still standing. I looked down at my boots the other day and realized they've strolled the streets of Paris, walked the beaches of Normandy strewn with razor clam shells and a thick layer of snow, and clocked many miles making my way up a mountain in Morocco.
Two years almost down; the rest of my life to go.
The last couple of weeks have been about catching up, and finding some peace, calm and happiness. I made the decision to skip summer camp for the kids. We all need a break from routines and alarm clocks. Plans are plentiful, but aside from arrival and departure dates, the in-between moments aren't etched in stone. Funny how before Mikey passed away I craved predictability and was always the planner. Now I'm the person running to the airport terminal as they announce the last boarding call.
I've been keeping myself busy with work, and wanted to share some new recipes before I fall into end of school busyness and prepare for the first vacation of the summer. One thing I plan on leaving at home, as I set about packing, is my cloak. I'm trading it in for a light sweater. One that I can drape across my shoulders when a cool breeze comes out of nowhere to remind myself that our story wasn't a dream.
And while it feels like it ended, it's just being told by new narrators—Isabella and Virginia. Our girls grew out of the story Mikey and I started, and they will keep it safe.
Music Pairing: Paths That Cross by Patti Smith