Ashokan Reservoir Sunset | Thankful Thursdays 06.30.2016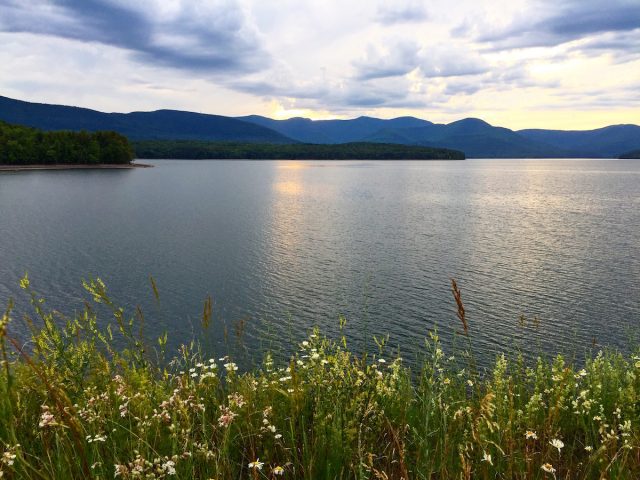 No matter what kind of day I've had, a walk by the Ashokan Reservoir is a sure way to reboot myself. It's my preferred way to end the day—a long walk with the girls. Sometimes life interrupts life, though, and that doesn't always happen. When I've had a trying day, and there are many with my kiddos lately, walking by the water is especially soothing to my soul.
And my mind. The breeze blows the clutter and chaos from it, wiping the mental slate clean. I didn't realize the pull water had on me until a few years ago. When I lived in Brooklyn, I often ran by the Brooklyn Bridge. Much as I really don't like any form of organized exercise, the goal of getting to the river was enough to spark my engine.
Walking by the reservoir is one of the things I miss most when I'm not here. Our first walk after getting back almost two weeks ago lifted me immensely. The weight of everything momentarily disappearing. The sunset that evening was incredible. The most amazing I've witnessed in the almost three years since buying our house. I had no idea this treasure was just 1/4 mile away when I decided that our little house that could was the "one".
I decided there and then, on that cool summer evening, that I wanted to share the sunset with all of you. I leaned against the railing, in the same spot, for about 10 minutes, and took a photo every minute, or so, at first. As the sun began to dip behind the mountains, I snapped shots more furiously.
And the last shot, the one where it says it's final goodbye to the day—that one is in my mind. I set my camera aside so I could fully take it in.