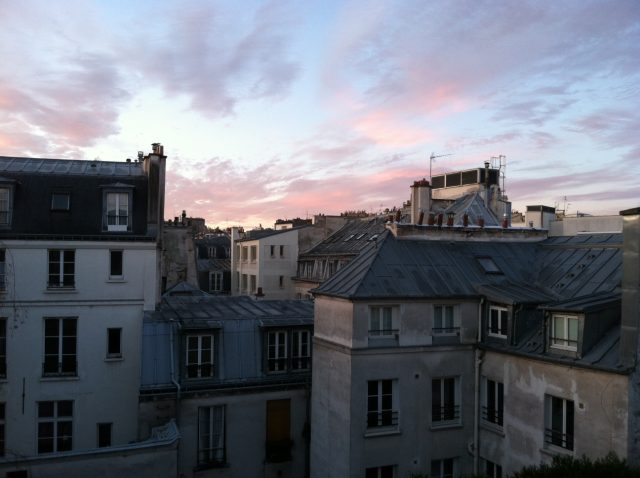 My mind is a hum with the juggle that is life these days. There's the book coming out in two and half months (!), the book that will need to be written this year, not to mention laundry overflowing (I swear dirty clothes procreate while in the hamper) and a headache that's been clinging to my front lobe for four days now.
I know the quickest answer to tackling all that is on my plate is to just breathe. I've never been one known for patience, though, and at this stage of the age game I wonder if my spots are even capable of changing. Still, every morning I wake and do my best to keep myself in check. I tell myself to stop questioning the things that have no logical answer—like why did your husband and best friend drop dead when you went out for groceries, or why did it have to happen while he was teaching your daughter to ride her bike?
I remind myself to focus on what I have accomplished, not just in these 18 months, but in the scope of my life thus far. Try, remind, and then repeat…that is how this week is going so far. I don't know why this week is proving more challenging, but by time I get the girls off to school, all I really want to do is go back under the covers.
My drive and determination is one of my biggest assets, but it can be my downfall too, if I don't keep reminding myself where I came from and where I've come to. Sometimes, I want to get to the finish line before I've even laced up my shoes. It's not that I don't want to put in the hard work. It's just that I know I'm capable and can do the work. This ridiculous pressure I put on myself has been louder, heavier, since Michael died. I'm constantly looking in the rearview mirror of life, terrified it will end at any minute, leaving too many things undone. Too many dreams and desires not realized.
I'm getting tired of running from my fears, so it's time to face them.
I am going to die. It's true.
Everyone I love is going to die, one day. That is the truth, as harsh as it is to write.
But, I am alive right now. Many people I love are still alive. And even the moment air ceases to coarse through my lungs, it doesn't mean I will cease to exist. Michael may be gone, but he is alive in ways death can't dig its clutches into—in my heart, in my recipes, in the dark chocolate eyes of his daughters. Death was only the end of the physical part of his story. The rest is still waiting to be told.